Build Your Business: Management

---
The Need for Inclusive Hiring in Apparel Decoration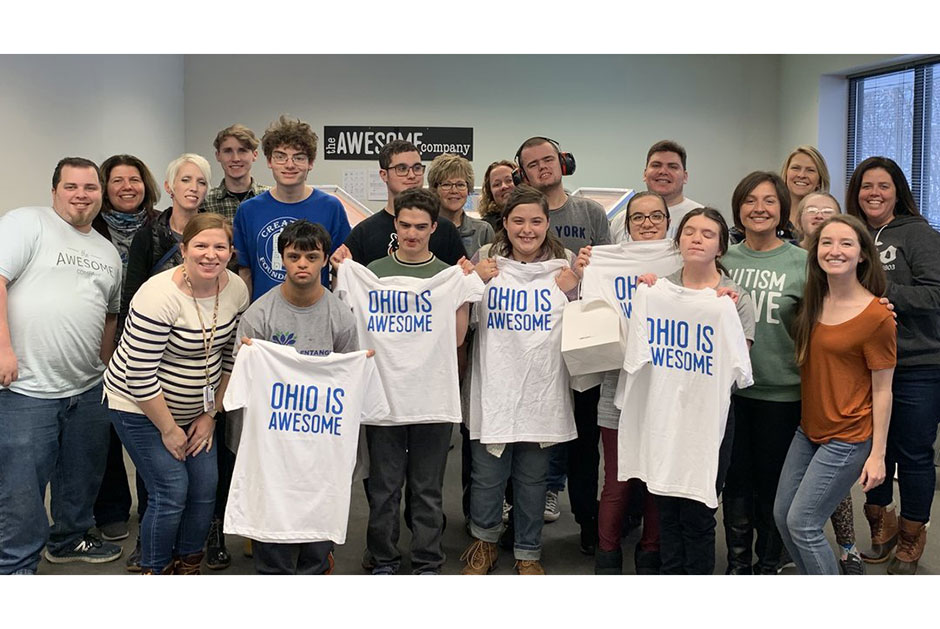 ---
When he was 21 months old, Jacquie Mahan's son was diagnosed with autism. At the time, he was non-verbal and didn't make eye contact. Lincoln is now in third grade reading at a sixth-grade level and doesn't need an aide in school anymore. Even though he is highly functional, Mahan worries about her son's future.
Nearly 12.7% of Americans reported a disability, according to the American Community Survey (ACS). The decorated apparel community has a unique opportunity to create jobs for people with developmental disabilities. With U.S. unemployment rate hovering around 4%, hiring qualified help becomes more challenging so business owners may need to think more creatively about how to staff.
While many companies have started amending their hiring requirements to be more inclusive. There is still a long way to go before there is a significant job market for people with disabilities.
Patrick Bardsley, Founder and CEO of Spectrum Designs, has a decorated apparel shop dedicated to employing people with autism. At Spectrum, 75% of their employees have autism.
Bardsley has one employee who formerly worked at CVS as a volunteer but ultimately wasn't offered a full-time employment opportunity.
"They provided him with a uniform, they loved him and said he's one of the best shelf stackers they had," said Bardsley. "But as soon as he graduated from high school, they said, 'Well, we can't hire him.' We were like, what do you mean? He's been working here for three years, you gave him a uniform, he's your best stacker. It's great that these places opened their doors, but there's no plans for these individuals afterwards."
Supporting people who have autism by providing meaningful, sustainable job and growth opportunities is something that organizations such as Spectrum Designs hope to achieve. According to a Pew Research Center study, older Americans are more likely to have a disability than younger individuals—and many of them are in need of employment. As of last year, the employment rate for individuals without a disability was nearly triple the 18.7% employment rate for persons with a disability, as stated by the Bureau of Labor Statistics.
The nature of apparel decorating offers a unique, creative, hands-on and tailored work experience. Apparel decoration, as a trade, gives persons living with disabilities the opportunity to work in a field that sets them up for success. It's about playing to each individual's unique set of strengths and providing them the opportunity to work in different areas.
Vincent Bonomi, Director of Special Tees in New York, finds that individuals who work within his company have developed a greater confidence in themselves and their abilities.
"We've realized that peer training, peer advocacy, socialization and the fact that somebody can come in here and feel secure in an environment amongst their peers makes a big difference," said Bonomi. "Since we have 24 people that have the same disability, it's easier for them to feel comfortable and to fit in. They are more willing to learn what's needed, from placing clothes, to cleaning screens, to shooting screens, to lining up the machines, breaking orders down, customer service, driving the delivery van and more. Our employees work in all aspects of screen printing with the knowledge that everybody around them has a similar experience."
Jacquie Mahan, "autism mom," CEO and Founder of The Awesome Company, wishes that more companies would spend time getting to know their employees. The Awesome Company employs individuals with autism and focuses on ensuring that everyone gets a chance to be awesome in their own way. Mahan recalls directly working with one of her staff members to help him find a way to better focus on his tasks.
"I bought him a headset so he could listen to podcasts while he works," said Mahan. "He's a great employee. People would love to have him. He shows up 10 minutes early, every time, ready to go. Whatever you need him to do, he's got it."
Jacquie founded The Awesome Company to empower individuals with autism and build connections both within and outside of the autism community through T-shirts.
"People use T-shirts as a way to connect with one another, celebrate their 'tribes' or the communities they are a part of," said Mahan. "If you know a person or child with autism or a disability, that becomes your cause."
In Mahan's shop, her employees work in a variety of areas, including executing screen preps, folding, servicing machines and printers, entering data, delivering shipments, packing boxes and more.
"The skills that they've learned here, they use to advance their career to make more money in a full-time job working in a competitive screen-printing environment," said Bonomi.
Decorated apparel shops are great places for employment opportunities. As industry leaders, shop owners, and customers, what can we be doing to raise the employment rate for individuals with disabilities?
Jeanene Edwards is the vice president of marketing & merchandising for Fruit of the Loom/JERZEES Activewear.
More Build Your Business
---
Keeping us clothed is a $1.5 trillion industry that consumes a lot of resources and casts a large environmental footprint.
FULL STORY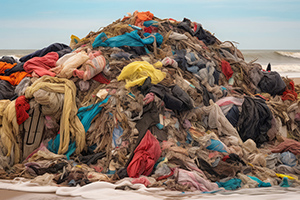 If you're busy, does that mean you're making money? Or are you so focused on getting work—any work—you're no longer paying attention to your bottom line?
FULL STORY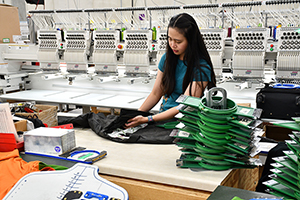 Taking out a loan or leasing to increase production capacity can help grow your embroidery, screen-printing or heat-pressing business, but do your homework first.
FULL STORY