Build Your Business: Trends

---
Performancewear Outlook 2023
The performancewear market continues to grow and flourish through technologies and supply chain management.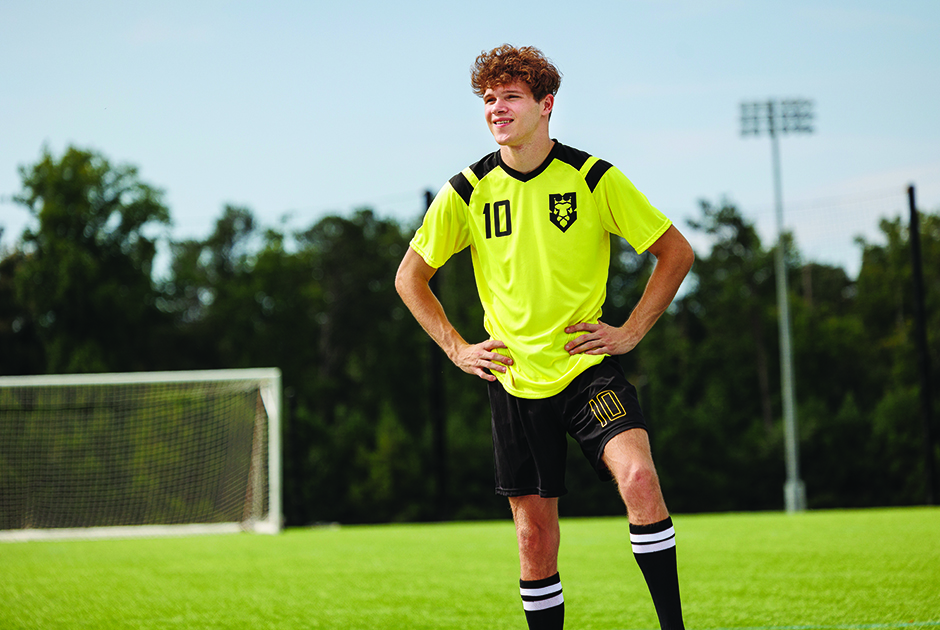 ---
With new technologies surfacing every day, interest in the performancewear market continue to increase. Manufacturers, in turn, have been tasked with the challenge of bringing these technologies to the mass-blanks market in the context of the continued recovery from the effects of COVID-19 on business.
"Supply and demand will continue to be a challenge, since the disruption had such a profound impact on the manufacturing and logistical sides," says Christina Marcantelli, business development specialist at S&S Activewear. "Many new decorators entered this space during that time. Home hobbyists found viable income opportunities while remote. Existing ones found the need to pivot and adapt to keep their businesses afloat. This increased the strain on the existing inventory that suppliers had."
Marcantelli adds that while high demand seemed to be a positive from a business perspective, that same demand made supplies difficult to recoup. Manufacturers were subsequently forced to focus less on new product development and more on fulfilling basic needs. Every brand, size and color has been impacted, with the shortage of materials coming from Asia, such as fabric, thread and equipment, making inventory management especially difficult.
"We have logistical and transit delays in most ports," says Jose M. Botello, executive manager at YazbekUSA/Mint Apparel. "There has been a price increase because of inflation and an issue regarding existing China tariffs that could rise with the threat of an armed conflict with Taiwan."
Greg Brown, COO of Citadel Brands, agrees, saying supply chain issues continue to hamper business. "Many items are out of stock, with no date to expect them, so manufacturers continue to wait. 'Reliability' is a word that remains in question too all of us."
Meanwhile, on the consumer side, Marcantelli says she has seen all markets negatively affected, with schools, in particular, facing challenges in getting uniforms in time for their respective seasons. Often, this has meant alternative options and using whatever is available in the moment, she says.
Botello agrees, noting the school sport market comprises a significant portion of the overall performancewear sector and that for the 2022-23 school year, it will remain difficult to cover demand.
A Sustainable Society
As for the private sector, Marcantelli says companies are increasingly looking to offer brands that align with their corporate initiatives. "Many brands we carry have made incredible strides in corporate social responsibility, doing their part to effectively reduce both their carbon footprints and impacts on the environment with sustainable production processes within their manufacturing facilities."
Along these same lines, Botello says the list of to-dos is a long one but presents an abundance of opportunity for the wholesale performance, or sports apparel, channel, given the fact all too many polyester fabrics do not come from companies employing the best production practices.
"There should be a push for the need to go back to basics and increase the use of recycled cotton as a performance alternative, for example," he says.
Unfortunately, the ongoing supply chain issues could also impact a manufacturer's efforts in this area, especially among those companies just entering the sustainability space when COVID-19 struck that do not yet have the necessary processes in place. Those companies, on the other hand, that had already begun addressing sustainability before the pandemic struck are much less likely to experience these kinds of setbacks.
What Consumers Want
Beyond that, Botello says that, as ever, the search for innovative new products in performancewear continues to take place. However, for now, the problem of broken supply chains is not allowing the full realization of many new product developments in this area, either.
Still, performancewear continues to progress.
Durability and function, for example, have always been a factor in performancewear, Marcantelli says, as is evident in the continued use of synthetics. And while less may be changing in the short term than is ideal, she says, "Function will continue to advance as the needs become relevant. Moisture-wicking, anti-microbial, UPF+ and fabric that does not rip or pill have all been factors for years. We are now seeing advancement in adding smart technology to clothing."
She adds that while these advancements haven't been as readily available to the wholesale space as many might prefer, she feels the industry will nonetheless see them unfold in the future, as they continue to be perfected and as more promo companies look to add elevated options for tech-savvy customers with higher budget opportunities.
"As companies look to accommodate their employees' work-life balances and find ways to show appreciation, this will become a focus, offering apparel with built-in Bluetooth or biometric health sensors," Marcantelli says. "It is coming sooner than we may think."
Meanwhile, in terms of aesthetics, basic colors of black, white, navy, royal and red will remain top sellers, though we are seeing pops of colors such as pink, Kelly green and gold becoming more mainstream as well. Also making their presence know are prints, such as camo.
In the area of textures, the main ones will continue to be those employing mixed materials, such as poly-cotton, poly-nylon and poly-spandex, Botello says.
In addition, Botello says, "A major trend will be the use of pastel colors and the mix with neons. [There] will be a big '80s renaissance in honor of great sportsmen and women from other times. It will be great to see what the big sport brand names will show by the end of the year at the Soccer World Cup. This will, without a doubt, mark the start of the performance wear trends for next year."
The Effect of DTG/Hybrid Printing
In the area of decorating technology, direct-to-film (DTF) printing and hybrid printing will continue to be more than just buzzwords, with these two cutting-edge methods likely affecting performancewear decoration overall in the months to come.
"As technology continues to advance, the demand to meet customers' needs is becoming more prevalent," Marcantelli says. "Hybrid technology allows versatility and smaller order quantities at a faster rate. This broadens decoration opportunities for everyone, as it opens up the ability to give clients more personalized and unique results with on-demand customization."
Marcantelli notes another trending decoration technique is reflective heat transfers, which allow companies to offer branded logo apparel that is trendy, yet functional for everything from out-of-office team-building events to personal fitness.
DTF printing and hybrid printing will also have an effect aesthetically, at the same time they generate new comercial opportunities, Botello says. "Thanks to this technology, we are about to see designs have never been seen. We are entering into a niche economy that will generate new visions and ideas."
Jennifer Morrell is an award-winning writer who has written for a number of national consumer and trade publications. For more information or to comment on this article, email Jennifer at jennmorrell@hotmail.com.
More Build Your Business
---
For many decorators, the end-of-the year holidays, and Christmas, in particular, represent their biggest selling season.
FULL STORY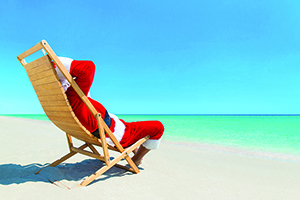 Fall is in the air, and with it comes a cornucopia of new apparel, with comfort continuing to be the name of the game. Fleece is also becoming more of an everyday wear item at the same time it straddles gender lines.
FULL STORY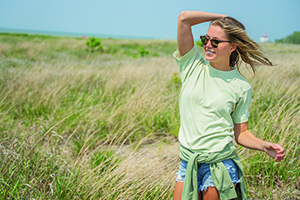 Austrian-born economist Joseph Schumpeter's economic "gale," as continuing advances in business tech are sometimes known, has been a good thing for the decorated apparel industry in the United States in more ways than one.
FULL STORY