Build Your Business: Trends

---
The 38th Impressions Awards Winner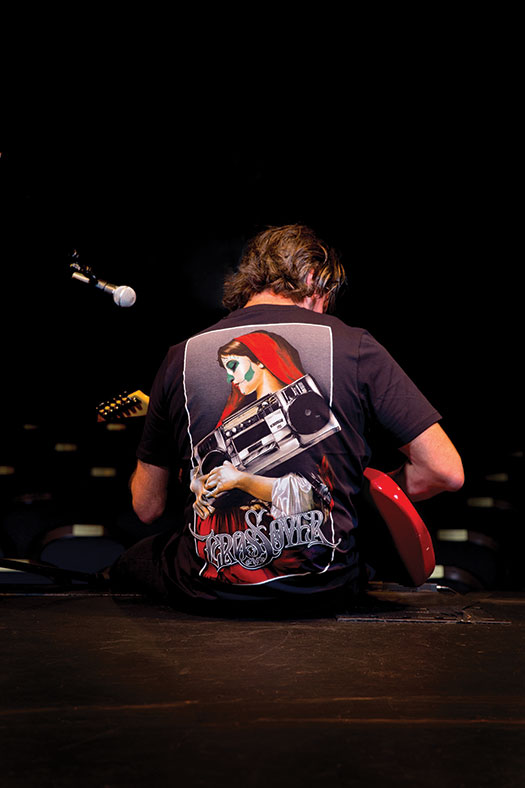 BMS Graphics, Bandung, Indonesia, created "BMBX Mary," which was named this year's Grand Champion.
---
The 38th annual Impressions Awards gave apparel decorators of all experience levels from around the world the opportunity to show off their skills to the industry. Entries — each unique in their own right — ranged from screen-printed production pieces to detailed embroidered apparel and unique digitally decorated submissions.
One particularly striking entry, called "BMBX Mary," stood out among the other submissions hung on the show floor at the Imprinted Sportswear Shows (ISS) event in Fort Worth, Texas, which was held this past Oct. 6-8.
Submitted by BMS Graphics, Bandung, Indonesia, BMBX Mary struck judges with its realistic and dramatic detail. It was not only named this year's overall Grand Champion, but also received Grand Champion: Screen Printing honors during the competition. The judging panel, which included experts in embroidery, digital decorating and screen printing, thought the design was the epitome of the industry's finest work.
While BMBX Mary was a standout, many entries — spanning all categories — impressed the judges. Once again, Impressions was thrilled to welcome many first-time decorators to the competition and see such a variety of innovative decorating techniques.
All of the Impressions Awards honorees are featured in this article, but the celebration doesn't stop here. They also will be displayed at every ISS event held across the country this year, as well as online in the Impressions Awards galleries. Additionally, all contest entries will be featured online as an opportunity for decorators whose designs did not make the winners' podium to get much-deserved recognition for hard work and excellent design execution.
We already are anxiously awaiting this year's competition. The official entry form will be available on the Impressions website this spring, but if you are interested in entering early, please contact Managing Editor Lauren Mitchell Volker at lauren.volker@emeraldexpo.com for more information.
Congratulations to the winners and thanks to all who entered last year. We're honored to showcase the talent and creativity this innovative industry has to offer.
Winning Decorated Apparel
Inspired by the surrealistic style of artist Salvador Dalí, BMS Graphics, Bandung, Indonesia, hoped that its T-shirt "BMBX Mary," created for Crossover Merch Clothing Co., would "present a form of romance through music."
Following a "classic-art-meets-hip-hop-music" theme, Crossover Merch supplied the artwork for the T-shirt, which featured a boombox meant to evoke the power of music. In keeping with the overall feel, the design features a traditional font with ornamental detailing. A subtle frame also was added to highlight the image.
"This [rectangular design] is really nicely done," says Dane Clement, Great Dane Graphics. "[The artwork] breaks the borders here and there. The 'old-school' master's look and the tattoo-style subject matter are really striking."
The challenge — according to Yohan Irwan, the screen printer who executed the design — was re-creating the detail and vibrancy of the artwork on a T-shirt. To do so, BMS Graphics used Adobe Photoshop separation software, Union and Rutland discharge and plastisol inks (eight total colors), eight screens and an MHM S-Type screen-printing press, employing a simulated color separation and discharge-printing method.
Across the board, the Impressions Awards judges were blown away by the final print's quality. "The halftone used in this print is extremely difficult to control and the fact that there wasn't any drop off in the screens is outstanding," Clement says.
Charlie Taublieb, Taublieb Consulting, agreed. "Every detail is very sharp and clear," he says. "The colors are vibrant, registration is dead on, which is especially difficult for a large image."
The design's extremely soft hand also set it apart from the other entries.  "At first, I thought that it was printed with water-based inks," Clement says.
All judges were impressed by the entry's flawless execution, applauding Irwan's effort and skill level. "Yohan is a very inventive printer and a great talent," Taublieb says.
With its spot in the Impressions Awards winner's circle, BMBX Mary is now part of a permanent collection of entries that is sure to inspire decorators for years to come.
For a list of all of this year's winners, click here.
More Build Your Business
---
For many decorators, the end-of-the year holidays, and Christmas, in particular, represent their biggest selling season.
FULL STORY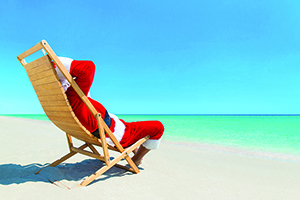 Fall is in the air, and with it comes a cornucopia of new apparel, with comfort continuing to be the name of the game. Fleece is also becoming more of an everyday wear item at the same time it straddles gender lines.
FULL STORY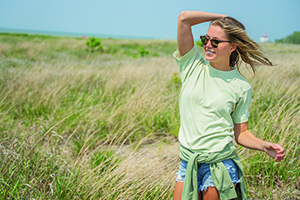 Austrian-born economist Joseph Schumpeter's economic "gale," as continuing advances in business tech are sometimes known, has been a good thing for the decorated apparel industry in the United States in more ways than one.
FULL STORY