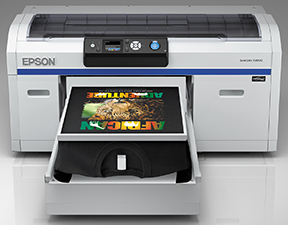 Epson America enters the DTG market with the SureColor F200 standard edition and SureColor F2000 white edition.
---
The ever-evolving digital market segment offers faster, more efficient and more cost-effective options every year. Suppliers continue to provide apparel decorators with options for delivering orders of all sizes and specs, with machines capable of large or small runs. From direct-to-garment inkjet printers, specialty materials and heat presses, this year's offerings have something for everyone.
Download the attached PDF to see a sampling of digital decorating products from various industry suppliers. We also encourage you to read the Impressions Product Guide to Digital Products, which will be distributed Nov. 5 via email. Receive it, and all of Impressions' e-newsletters, by visiting impressionsmag.com and clicking on the "Newsletter Sign Up" button.
---
The past few years have brought changes to almost every industry, and decorated garment production is no exception.
FULL STORY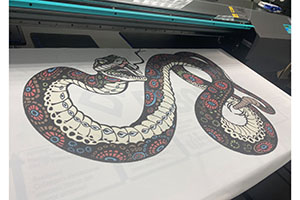 New Jersey-based Breakthrough Custom Clothing created "Warrior Princess" from scratch by digitally hand drawing the entire piece.
FULL STORY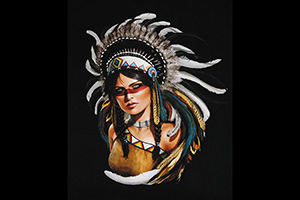 Onsite printing at events by screen printers, heat press decorators and direct-to-garment (DTG) companies was gaining momentum but with the pandemic, they came to an absolute stop.
FULL STORY