Double Challenge: Preventing Dye Migration and Shrinkage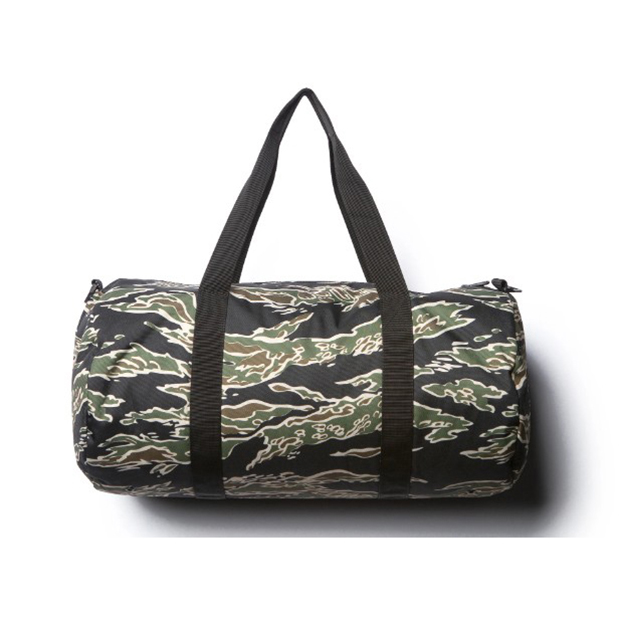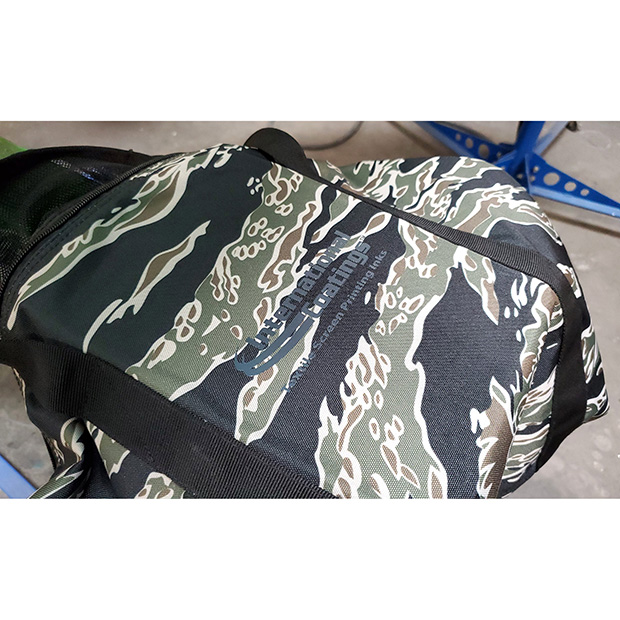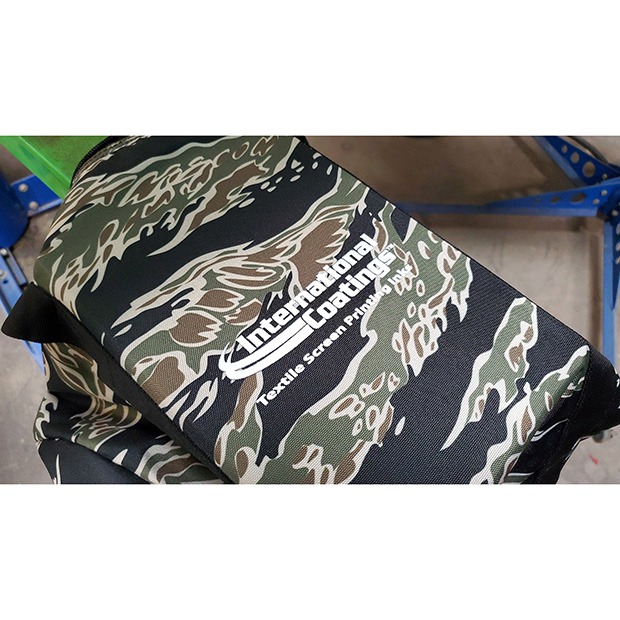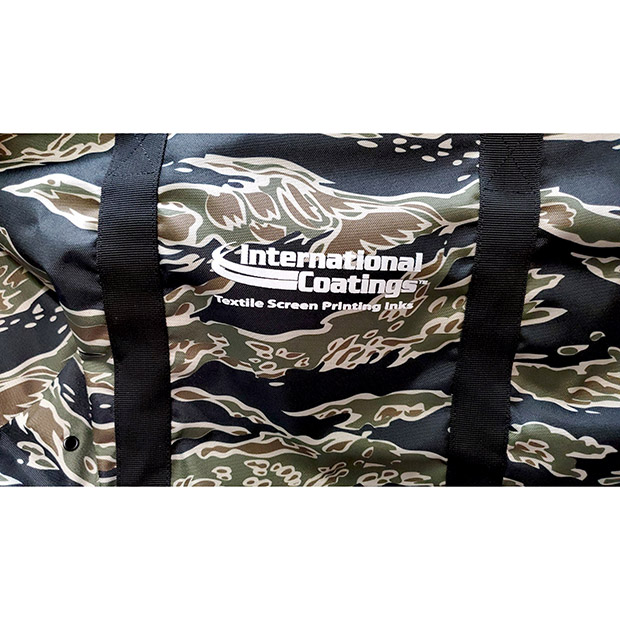 Manufacturers of athletic wear and accessories have an ever-widening variety of fabrics to choose from. Just as consumers demand more colorful, more durable materials, fabrics have evolved to meet those demands. However, with the newer synthetic fabrics, screen printers also have had to adapt their techniques and materials to print logos or other decoration on them.
Recently, I was faced with a double challenge—how to print on sublimated 100% polyester bags that had nylon straps prone to shrinking when heated over 260°F (127°C). The bags sported a zipper that potentially could be damaged if exposed to high heat.
We first assessed the bags and found that they are sturdy, well made and were printed with fun and colorful patterns. So how can we create a durable print on these bags while mitigating dye migration and shrinkage? Here are some tips and tricks:
• It's important that the pallet fits the item you are printing. What I mean is, on this particular print job for example, to make sure not to expose parts of the bag that were more heat sensitive, I created a custom pallet large enough to print the design, yet small enough to allow for the zipper and the straps to hang off the pallet. This allowed for those parts to be a bit less exposed to direct heat during flashing.
• Use a strong low-curing bleed blocker, in our case we used a dark gray bleed blocking ink, and mix in about 5% of catalyst. The catalyst helps to bond the ink to the slick polyester substrate and create a durable print when cured at lower temperatures.
• Flashing tips – adjust for greater distance between the heat source and the substrate to allow less heat to strike the fabric. If possible, tuck any straps under the fabric prior to flashing, to avoid excessive heat exposure.
• Next, use a low-cure ink to overprint the design; we used a poly white ink.
• In preparation for the curing step, tuck the straps into the bag, again to prevent excessive exposure to heat.
• Set the dryer to a low 255°F (124°C) and run the bag through the dryer for a minute.
Be sure to test the durability of the print prior to doing a production run. Let the print completely cure for 24 hours or at least overnight before conducting a simple scratch test to assure that the ink won't scratch or flake off.
Kieth Stevens is the Western regional sales manager for International Coatings. He has been screen printing for more than 42 years and teaching screen printing for more than 12 years, is a regular contributor to International Coatings' blogs and won SGIA's 2014 Golden Image Award. He can be reached at kstevens@iccink.com. For more information, visit iccink.com and read the company's blog at internationalcoatingsblog.com.
---
Avoiding problems early on in your color separations will cascade down into gains at every step of the screen-printing process.
FULL STORY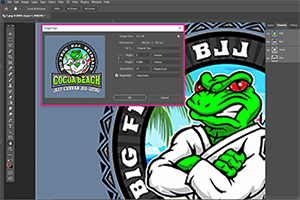 T-shirt screen-printing veterans Danny Gruninger, of Denver, Colorado, based DayBirds Printing, and Rick Roth, founder of New England's Mirror Image Screenprinting & Embroidery and Ink Kitchen, talk fast, efficient setups as part of the Shop Talk education series at the 2022 Impressions Expo in Fort Worth, Texas
FULL STORY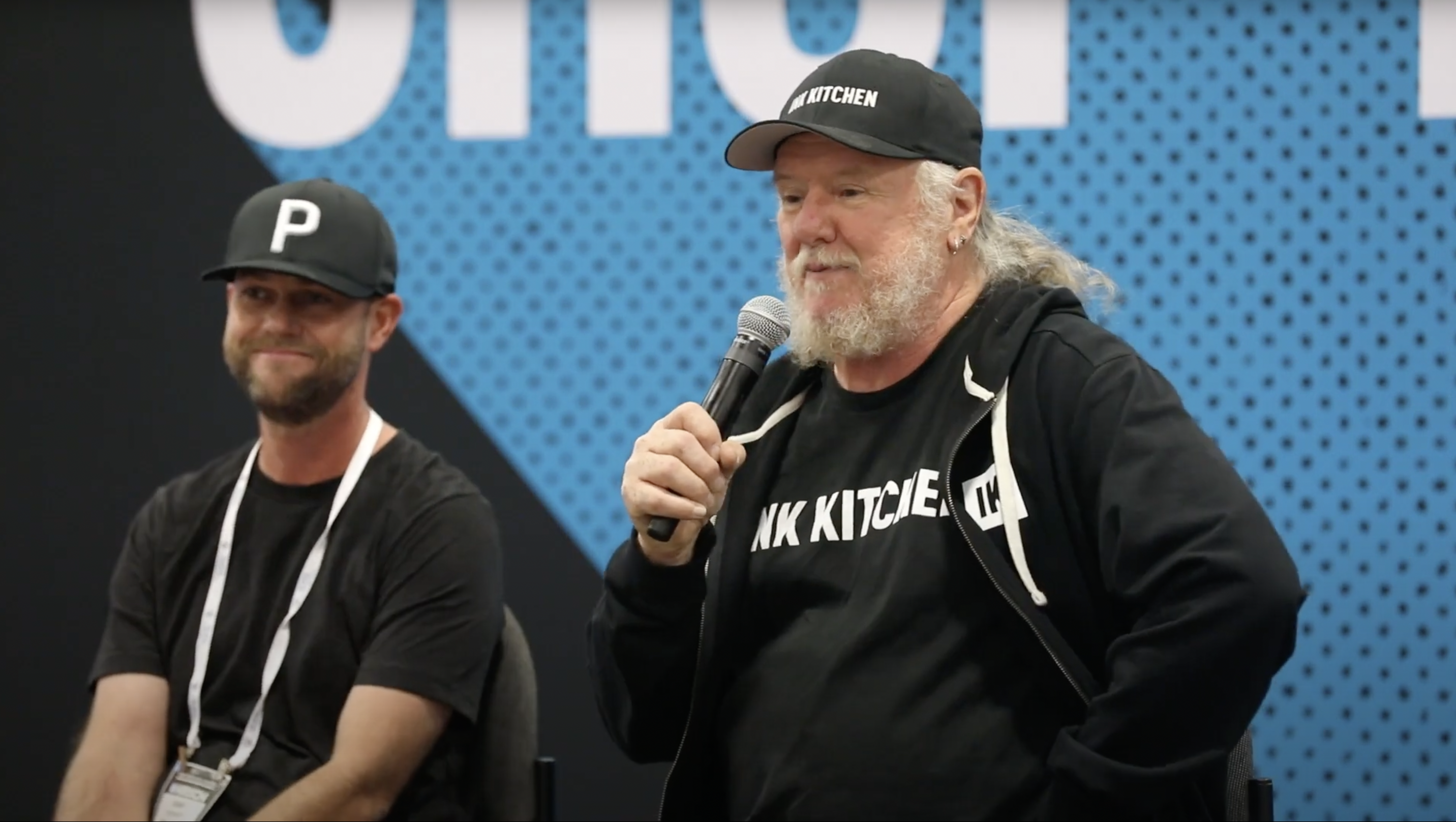 Garment decorators always are looking for ways to create special effects (SFX) with their screen-printed designs by offering specialty inks — puff, glitter, suede, shimmer, high-density and more — to keep their artwork on the cutting edge.
FULL STORY