Build Your Business: Management

---
7 Easy Ways to Score Referrals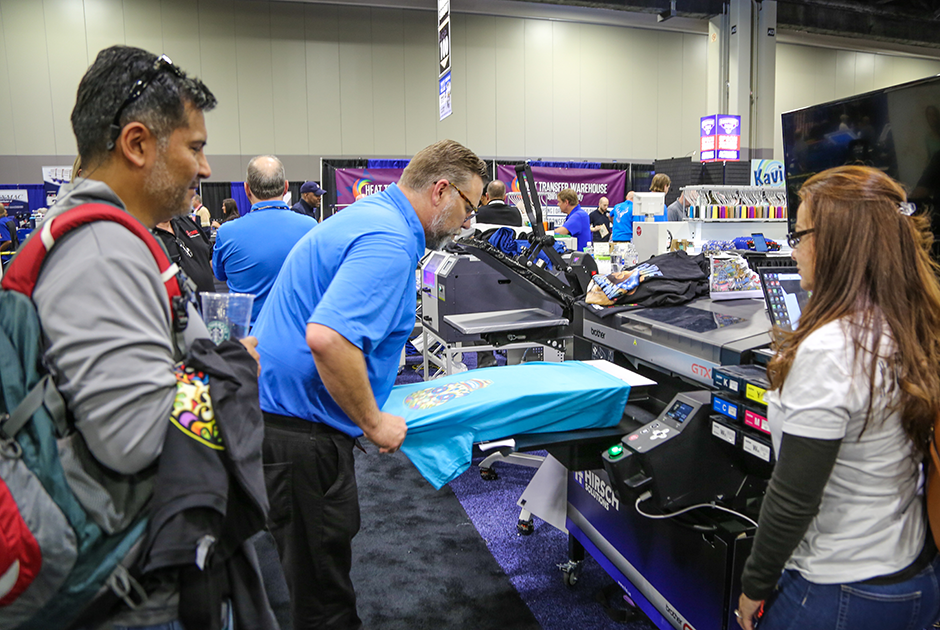 ---
One of the easiest ways to get warm—or even hot—leads is through referrals from your current, on-repeat and happy customers. In fact, the lifetime value of a referred customer is 25% higher than that of other customers, according to the Wharton School of Business. Try these seven surefire ways to get as many referrals as possible to grow your business.
1. Build in a process for asking for referrals. One easy way to do this is to simply ask for one after you've delivered a client's latest order of decorated apparel. If you send a thank-you email, which you should, you can ask at the end of the email and include a link to an easy-to-complete form where they can include referral contact information. Tip: You also can ask for written or video testimonials at the same time – sometimes people don't want to refer, but they're happy to offer a testimonial or be featured in a case study, for example.
2. Reward – and thank – people for referrals. More than 50% of people are more likely to give a referral if they're offered a direct incentive (like discounts, free swag or gift cards), a donation in their name, social recognition or access to an exclusive loyalty program, according to Software Advice. If it makes sense for your decorating business to do so, create a referral incentive program that you can track and maintain. At the very least, reach out and thank your referral sources with a phone call, email or handwritten note. These are easy ways to encourage additional referrals.
3. Create a referral program with other business owners. If you provide embroidery, perhaps partner with a local screen printer to refer clients to each other. Rule of thumb: Be sure you're familiar – and comfortable enough – with this other decorator's quality of work and customer service to give them referrals.
4. Make it easy for people to refer you. Add a link on your website for people to send you referrals, for example. Include that link at the bottom of your e-newsletters or other e-communications. Put the link out on social, especially if you've decided to offer an incentive for referrals that convert to clients.
5. Make sure your clients know how you can help their referrals. Say you've done digitizing and embroidery work for a client and they loved the finished full jacket backs. Maybe they don't know about your DTG and sublimation printing capabilities – show (or send) samples of your work, along with other collateral that might help educate them about other services you offer.
6. Share valuable information with your clients. Not only can they benefit from links to white papers or blogs about current color trends or important industry news, or invites to an open house at your facility or a webinar about the benefits of DTG printing, but they can also pass these freebies along to referrals – you'll be educating more people by extension. Considering that 47% of buyers review three to five pieces of content before they talk with a sales rep, according to Demand Gen Report, making content widely available is really smart. Plus, add "share with a friend" buttons and links on content as well, to prompt sharing and make it easy.
7. Work LinkedIn. That includes regularly updating your LinkedIn profile and staying in touch with your contacts. You can use LinkedIn's Advanced People Search feature to find second-degree connections that your first-degree-connections can introduce or refer you – turning up some warm leads.
Finally, regularly take your current customers' pulse by surveying them about their customer satisfaction levels via an online survey tool – and take it seriously by making changes where it's required in your business.
Ed Levy has more than 25 years of apparel-decorating experience. Levy, who's director of software technologies for Hirsch Solutions, is an in-demand speaker at trade show and regular contributor to industry magazines.
More Build Your Business
---
Keeping us clothed is a $1.5 trillion industry that consumes a lot of resources and casts a large environmental footprint.
FULL STORY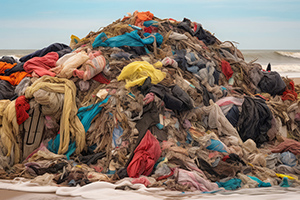 If you're busy, does that mean you're making money? Or are you so focused on getting work—any work—you're no longer paying attention to your bottom line?
FULL STORY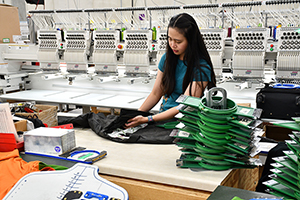 Taking out a loan or leasing to increase production capacity can help grow your embroidery, screen-printing or heat-pressing business, but do your homework first.
FULL STORY