Build Your Business: Management

---
8 Things to Do to Be Successful in Your New Decorating Business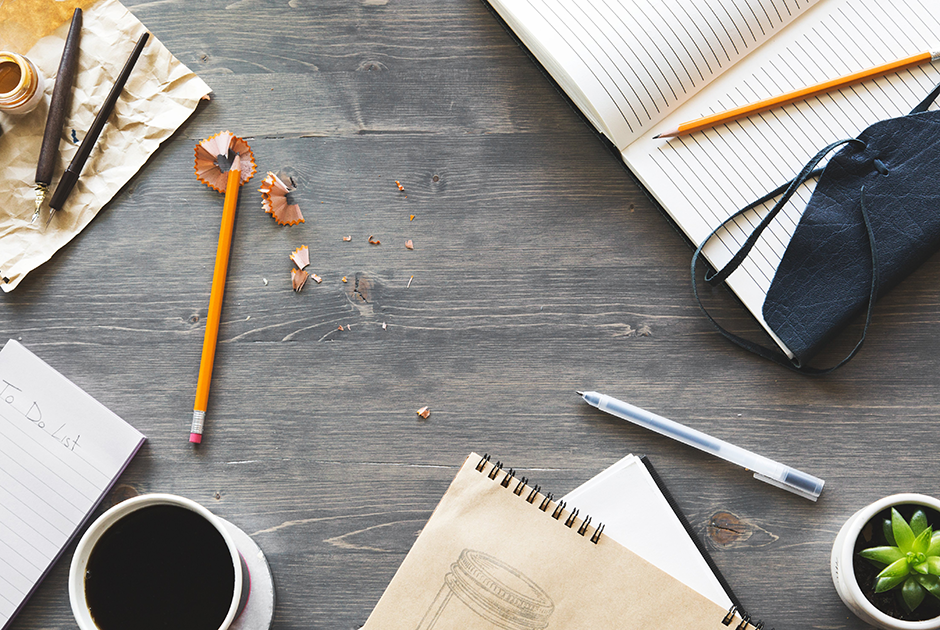 ---
Every new business owner starts at the beginning, but there are definitely ways to accelerate your decorating shop's growth in year one by taking steps that other entrepreneurs either aren't doing or don't know they should be doing.
Whether you're a brand-new job or in your first year, these eight tips will be applicable to your success:
1. Nail down your business model. Are you a contract shop (that's when the customer supplies the blanks and you just fulfill and charge for the decoration) or retail (that's when you supply the blanks and decoration, and charge for both)? Each model operates differently and usually in different settings (industrial vs. retail location), so it makes sense to talk with different shop owners to get their perspectives on the pros and cons of each. You can also talk to a business coach or trusted industry mentor or veteran.
2. Create a business plan. Sounds like a no-brainer, right? However, many small business owners don't create this essential roadmap because it requires lots of forethought and planning—and that can be difficult, especially when you're just starting out. Your business plan will need to answer questions like: What services am I offering? Who's my target buyer? What are their needs? Where do they live online? How do my marketing efforts match the way they consume content?
If you need assistance, the U.S. Small Business Administration offers free or low-cost services for business planning, startup advice and loan application guidance. In addition, you can look for a veteran decorating shop owner or business coach who can guide you through this process.
3. Get your equipment ducks in a row. If you're in the really early stages of your launching your business, make a short list of various decorating equipment and supplies companies for information about their best offerings for a startup shop. If you can, attend an industry trade show where you can see and test out the equipment.
When you ask vendors questions, inquire about training, ongoing support and your financing options. Be sure to ask about the right options for your growth plans. For example, if you're starting with embroidery, is a single-head or multi-head your best option? Does it also make sense for you to buy a heat press for an additional offering and income stream? Don't forget: You'll also need desktop or laptop computers to load decorating and graphics artwork software as well. Many vendors will sell you these programs as part of a startup packages.
Tip: Measure your production space before you select your machinery so you're sure everything you'll need fits (also, measure doorways for bringing the equipment in).
4. Start blanks shopping. Whether you're offering decorated apparel, hard goods or both, reach out to suppliers who've been recommended to you (or whose products you like or that you've seen at trade shows) to request catalogs, price sheets and samples—open accounts with the ones that most align with the types of apparel and promo products your target audience will want.
Tip: To save on shipping or to get goods faster, work with regional suppliers.
5. Got your logo? Since you're in the branding business, you should have a logo—so if you don't have one, create one or hire a designer. Also be sure to order business cards, brochures, stationery, work orders and invoices (both print and electronic) with your logo on it. In addition, stitch or print your business name and logo on hats, T-shirts, hoodies or jackets—and wear your name out and about (and carry a bunch of business cards in your pocket).
6. Get on social media today. Your customers live in the digital space, so it's a great, stress-free way to talk to them for free, for the low cost of boosted posts or targeted ads. Using sites like Facebook, Instagram, LinkedIn and Twitter can increase your business's visibility, especially when you share examples of your work—either in photo or video form. Social's also a great place to engage with your customers: share useful information and ask questions, as well as give them easy access to you. Social lets you get to know your customers and vice versa. Finally, maintaining a social presence makes it easier for prospects and customers to find you.
7. Build your website. Whether you or not you decide to go e-commerce out of the gate, you need a professional website that lets customers who you are, why you're the best shop for the job, examples of your decorated products and testimonials from other customers. You can even include a blog where you include video tours of your shop or show how you embroider or screen print a product.
8. Network in your local community. There are lots of ways to do this from sponsoring a kids' sports team or a 5K charity run, to joining your chamber of commerce and putting together a group of businesses that will cross-promote each other. Plus, don't be shy about asking other business owners (and of course, your customers) for referrals.
Your business reality is that you definitely control and influence your shop's growth, so it depends how willing you are to jump in and push the pedal to the metal—you're the key driver of your own success.
Ed Levy has more than 25 years of apparel-decorating experience. Levy, who's director of software technologies for Hirsch Solutions, is an in-demand speaker at trade shows and regular contributor to industry magazines.
More Build Your Business
---
Keeping us clothed is a $1.5 trillion industry that consumes a lot of resources and casts a large environmental footprint.
FULL STORY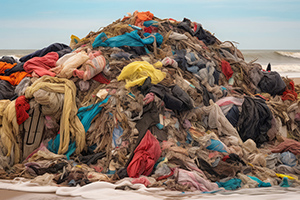 If you're busy, does that mean you're making money? Or are you so focused on getting work—any work—you're no longer paying attention to your bottom line?
FULL STORY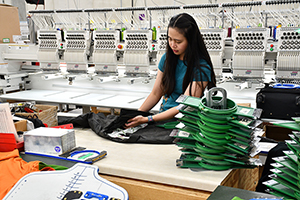 Taking out a loan or leasing to increase production capacity can help grow your embroidery, screen-printing or heat-pressing business, but do your homework first.
FULL STORY