Build Your Business: Management

---
Accelerating the Art Department
Improve your art team's skills and technical proficiency with these best practices, while becoming more proficient.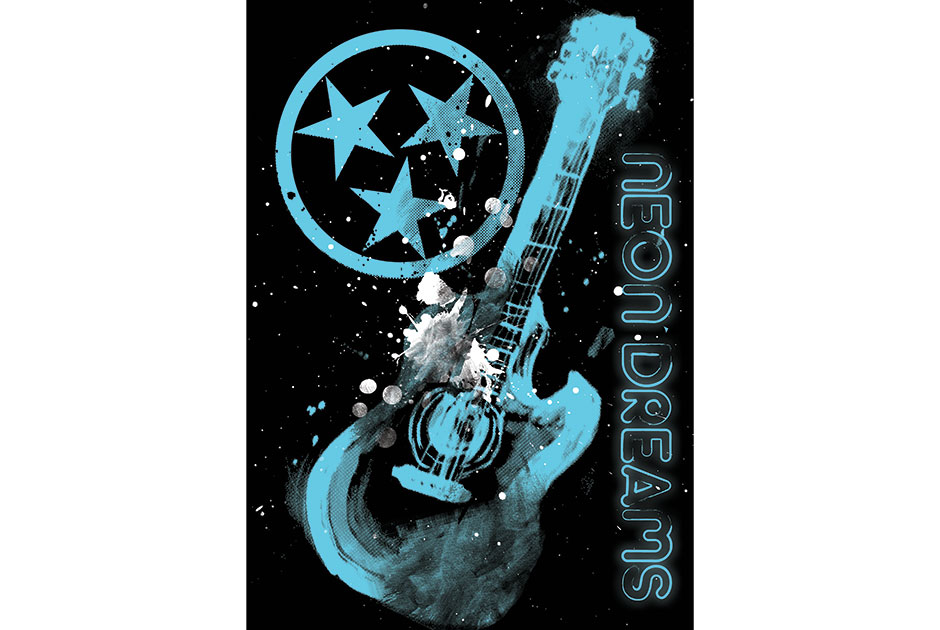 ---
The art department is where all of your shop's creative magic happens. It also is the source of many challenges.
Whether you have an in-house art team or outsource creative services, one thing continues to hold true: Talent matters. However, such employees aren't the fastest when it comes to completing tasks, and they may not even meet customer expectations if there are challenges with the way information flows.
Instructions
It's important to have complete and fully detailed art instructions for each order. The phrase, "Do something cool" won't cut it in this area. A fleshed-out idea chock full of important details makes any artist's work easier. Describing the intent of the piece and including any brand guidelines should be mandatory.
Start with the garment color. This is needed not only because it can be incorporated into the design, but also for technical reasons. There is a big difference between producing a design on a white shirt vs. a red or black one. If the order includes multiple shirt colors, this information also should be in the instructions.
Next on the mandatory list are ink colors. If your shop uses stock colors out of the bucket, list them. Otherwise, use Pantone colors
exclusively. For efficiency's sake, select about two- or three-dozen stock colors for a basic shop palette. This makes it easier for your art staff to choose a red or royal blue if a customer hasn't selected one.
I always have trained my art staff to select mesh counts for jobs. Your art team should know the difference between the effect a 110 or 156 mesh can have on an underbase screen, as well as the importance of screen tension.
The art staff usually will be asked to approve a job on press. Screens play a pivotal role in screen printing, and many registration issues are related to screen tension. A fully trained art staff that is knowledgeable about screen-mesh choices and tension can play a big role in producing better results.
A good way to save a lot of time for the art staff is to have your front-end team use the same art programs as your creative team. Train front-end staff on how to open incoming art files to check them; have fonts converted to paths; and label all PMS colors. This goes a long way toward preventing future problems related to fonts or colors.
Also, prevent the art department from talking to customers who will submit order-quantity changes, pricing and other information to anyone they can contact. Keep the communication funnel moving to the proper shop staff by channeling all client dialog to your customer-service or sales teams, not the art department.
Start with Templates
To promote more efficiency, create art templates. This means each time you need art for a left-chest, back or another common placement, your art department will have a fully developed place to start.
Sizing, guidelines and a color palette can be predetermined. This saves time, since the same tasks won't require repeating when an artist starts on a new job. Plus, it keeps things uniform if multiple people are building files.
Many shops use custom registration marks and helpful guidelines that print with each color to save time on press during setup. If you do this, try to limit the size of this type of information so they can be masked off on press with a small piece of tape. That way, you won't need to tape off the entire top part of the screen on press to cover things up.
When creating a template, think about how the image will be burned on the screen for placement on press. How many inches from the top or to the side will a left-chest image require? Build the pasteboard template in your design program so that it matches. Set guidelines on a layer for easy placement. Once the template is built, anytime you separate an image for that print location, it already will be set up for easy registration on press.
Good Habits
While artists generally can be seen as a temperamental and aloof bunch, promote and reward great professional methods of working.
This means being proactive and working ahead of deadlines. Established guidelines should dictate when something needs to be handled based on a job's quantity and ship date. Does your creative team understand this so it can handle its workload without being told or reminded what to do? If not, you should initiate training.
Your art team should know the exact day that a job will begin production. Screens should be ready one business day prior, and the art file should be approved and separated one business day before that. Without nagging, does 100% of your art get created so this happens effortlessly? Such should be the workflow goal for your art team.
The professional end of the graphic-artist stick also means that before the job is sent for customer approval, the image is reviewed for accuracy. It should be matched with the job instructions to ensure the file was built correctly. Always check spelling on all text. All Pantone colors should be labeled and the file should be built to size correctly for the garments used.
For art approvals or mockups, the design always should be shown on the garment color as a background. Even if the order includes four different shirt colors, the artist should set it up showing all four colors when seeking customer approval. This is how you discover the navy text won't be visible on black shirts before the job is on press.
Too often, shops lose revenue as the art department has to make new screens or the production department has to change ink colors the day an order is printing. These charges don't end up on the invoice. If this sounds familiar, address the situation and resolve the challenge immediately.
Good Art Departments Grow
It's easy to fall into the trap of using the same aesthetic methodology in your creative work. Shake things up and keep your edge by doing things differently; pushing creative boundaries is good for your team.
If you repeatedly use the same set of fonts, find a fresh approach. How can using textures or shapes improve your layouts? What will an outline or different background do to improve an image? Can you incorporate the shirt color more?
You can keep your same style as a creative "voice," but embrace the challenge of change. One useful idea is to design using conceptual words. Brainstorm and place 30-40 different words, written on scraps of paper, in a small container. If your team gets stuck creatively, dig through container and pull out one or two words as a creative thought starter for a design.
Examples of word choices include "transparent," "soft," "mellow," "future," "vintage," "rounded" and "perspective."
Technical Tools
Similar to your production equipment, your art staff needs proper tools to do their work. Sure, your team can get by with a skimpy budget. But don't be surprised if it takes a toll on efficiency or creativity.
As a default, your art team needs basic, updated software. Older versions of Adobe Photoshop, Illustrator or CorelDRAW will suffice, but if you are working with professional clients, don't be surprised if they send files you can't open.
If your shop handles a lot of creative work, many artists prefer to use electronic drawing tablets with a Stylus pen. In fact, it's the only way many of the industry's top creative minds prefer to design.
Better workflow also results from using two large monitors per workstation. One can be used for creating, while the other is reserved for emails, your shop's system and administrative work. Using two monitors means your art crew won't have to toggle between work views.
Outsourcing tasks also should be addressed. This could include anything from vectorizing low-resolution artwork to completely handling 100% of your shop's designs from start to finish.
As time is money, more shops are outsourcing the grunt art tasks while the in-house staff concentrates on big-ticket design work. With firms like Design Pickle or Pixel's Hive becoming more commonplace, shops are lowering their in-house art department labor costs.
Bottlenecks
To promote more efficiency, create art templates. This means each time you need art for a left-chest, back or another common placement, your art department will have a fully developed place to start.
Sizing, guidelines and a color palette can be predetermined. This saves time, since the same tasks won't require repeating each time an artist starts on a new job. Plus, it keeps things uniform if multiple people are building files.
Marshall Atkinson, owner of Atkinson Consulting LLC, is a decorated-apparel industry production and efficiency expert who focuses on operational efficiency, continuous improvement, workflow strategy, business planning and more. For more information or to comment on this article, email Marshall at marshall@marshallatkinson.com.
The Magic of Thumbnails
The best designs begin with some work and creative brain power, made possible by a basic tool called the thumbnail sketch. Such "scribbles" should be messy, not perfect, as the goal is to figure out the design's basic layout.
With any graphic design, you can rip through a dozen layouts in about three or four minutes, instead of spending as much as 30 minutes doing it on a computer. If your art team spends more time than it should on idea creation, look into using thumbnails as the idea-origination point.
Another way to increase your art department's speed is to encourage doodling layout thumbnails on a Post-it note. Then, pick the layout that works best and stick it on the side of the computer monitor. The real work happens when a design is constructed based on the doodled layout, not as an artist is searching sites like Pinterest for inspiration.
More Build Your Business
---
Keeping us clothed is a $1.5 trillion industry that consumes a lot of resources and casts a large environmental footprint.
FULL STORY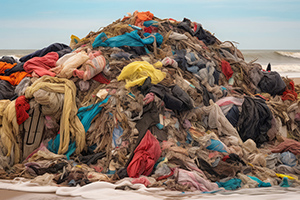 If you're busy, does that mean you're making money? Or are you so focused on getting work—any work—you're no longer paying attention to your bottom line?
FULL STORY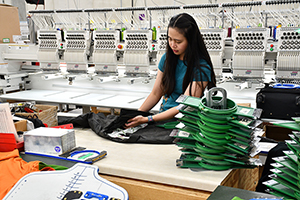 Taking out a loan or leasing to increase production capacity can help grow your embroidery, screen-printing or heat-pressing business, but do your homework first.
FULL STORY