Build Your Business: Management

---
Create the Ultimate Instagram Bio
Your Instagram bio offers you a variety of opportunities to help clients find and connect with you. Here are some tips on how to make it shine.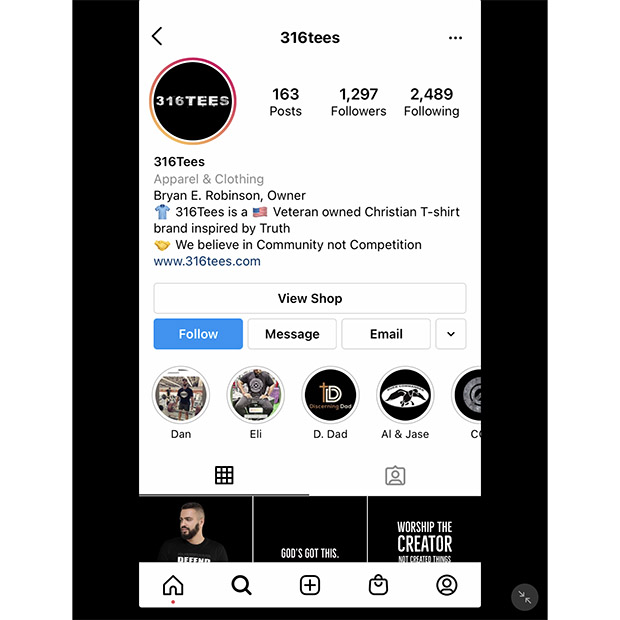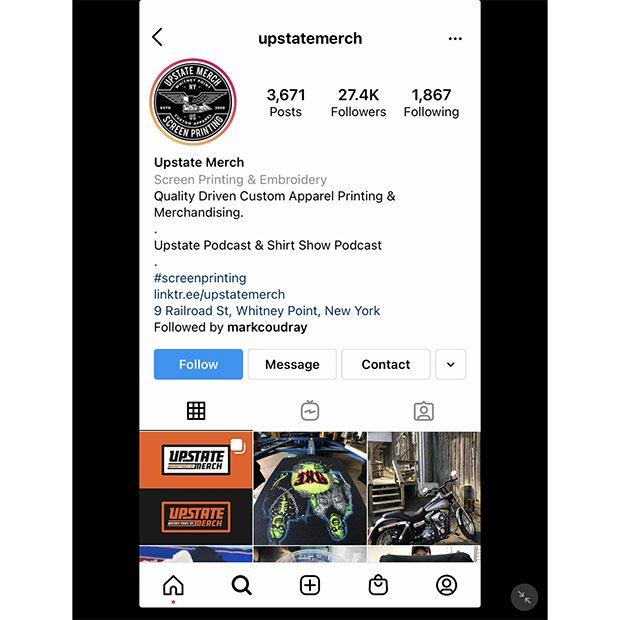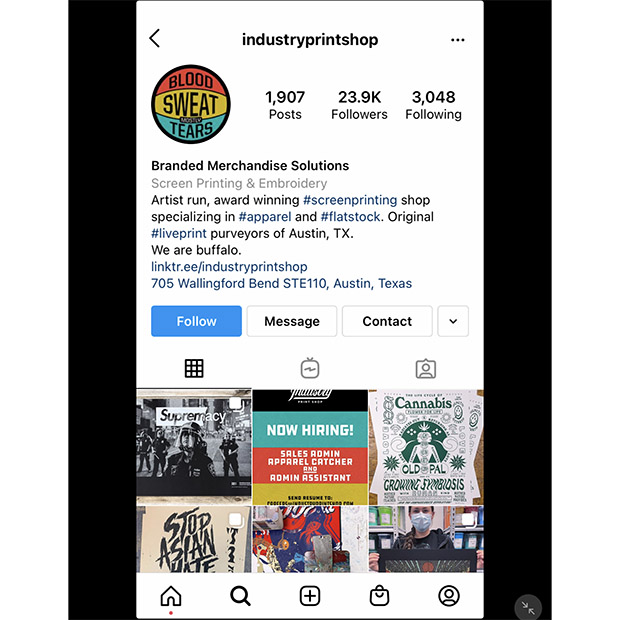 Like an initial face-to-face encounter, your Instagram bio needs to make a powerful, positive, first impression. Because you get only 150 characters, make sure that every word counts.
The overarching goal is to attract your ideal audience. If you don't know who that is, that will be your first task. Your bio should explain what you do in a few short sentences or bullet points.
For ideas and examples, I suggest checking out bios of competitors or larger companies that do what you do.
As always with social media, it shouldn't be all about you. Ideally, you will include something about how you help or inspire your community. A good example of this is in the bio of 316 Tees, Willis, Texas, where it states "We are a veteran-owned, Christian T-shirt brand inspired by truth. We believe in community, not competition."
Other things to keep in mind when you are crafting your copy is how you can make your brand stand out and add a bit of personality. Upstate Merch, Whitney Point, N.Y., included that he has an Upstate podcast and Shirt Show podcast in his bio. How many T-shirt shops can boost they offer a podcast?
Your profile photo should be your logo as you want people to easily identify your brand. Your account name should be your company, and it should match those used on your other social media pages. Your user name also should be your company name. This cannot have any spaces.
The exception to this rule is you may want to use your account name to make your page more findable. For example, Industry Print Shop, Austin, Texas, has "industryprintshop" as its user name, but instead of repeating that for its company name it has "Branded Merchandise Solutions." This is a great SEO feature that is rarely used and can really help you stand out from the crowd.
So consider using keywords in the account name box and see if you get better results. To do this, go to your Instagram profile and click on the circle with a head and shoulders in it. That is your page's settings. On that page, you'll see a box that says "Edit Profile." When you click on that, it will take you to the page where you have copy boxes for your name, user name, website and bio.
In mid-November of 2020, Instagram made it possible to search for content using keywords, not just hash tags. In the past, keywords could be used only for searching for a word in an Instagram name, user name or bio. But now keywords also can be used to search through posts.
By optimizing your Instagram posts using relevant keywords, your page will appear in more searches. It's a great way to increase your Instagram SEO. In addition to your company name, keywords should also be used in captions, alt text and more.
Some apparel decorators are including hashtags in their bio. Industry Print Shop has included #screenprinting, #apparel, and #flatstock in its bio. This makes your bio more functional allowing you to highlight content that shares what services you offer.
Your profile username and hashtags in your bio are clickable links. If you have sister companies, collaborate with others, or want to give a shout out to anyone, a hashtag is the way to do this.
You get only one link in your bio. Typically, this will be your website; however, if you are doing a special promotion or have a flier, you might want to temporarily change it to that landing page.
A workaround to the one link limitation is a service called Linktree. You can get started for free. It allows you to create a landing page on its website that features multiple links. So for example, you could have your website, Facebook page, Twitter account, LinkedIn, and email.
When someone clicks on your Linktree URL in your Instagram bio, it takes you to the landing page where all your other links are available. You can include up to five links.
There are other services that offer this same function as well. Another example is Linkin.bio by Later.
If you are doing a special promotion or limited time offer, you may want to include a call to action as your last line of copy along with the link. To gain even more attention to this link, consider using emojis. Not only can it make your link stand out, but it also adds some personality.
Also be aware that your Instagram Stories highlights appear directly under your Instagram bio and serve as a standalone story when they are tapped. They are a great tool for sharing the latest news, giving a shout out to a client or something going on in your community and showing your personality. Keep this in mind as you create stories to support your brand.
For more inspiration, Later.com offers a free Instagram bio planning worksheet. Use this to get you started on your path to a better bio.
Deborah Sexton is the former editor of Impressions Magazine, where she worked from 1981 to 2001. She now owns her own company, Saracen Communications, doing digital media marketing, copywriting, and public relations for companies in the decorated apparel industry. You can reach her at dsexton@sbcglobal.net.
More Build Your Business
---
Keeping us clothed is a $1.5 trillion industry that consumes a lot of resources and casts a large environmental footprint.
FULL STORY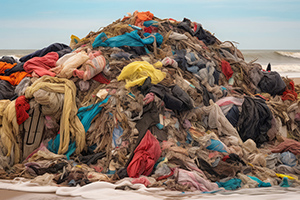 If you're busy, does that mean you're making money? Or are you so focused on getting work—any work—you're no longer paying attention to your bottom line?
FULL STORY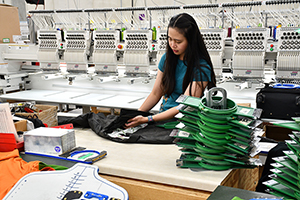 Taking out a loan or leasing to increase production capacity can help grow your embroidery, screen-printing or heat-pressing business, but do your homework first.
FULL STORY