Build Your Business: Management

---
Facebook Offers New Business Suite Platform for Managing Pages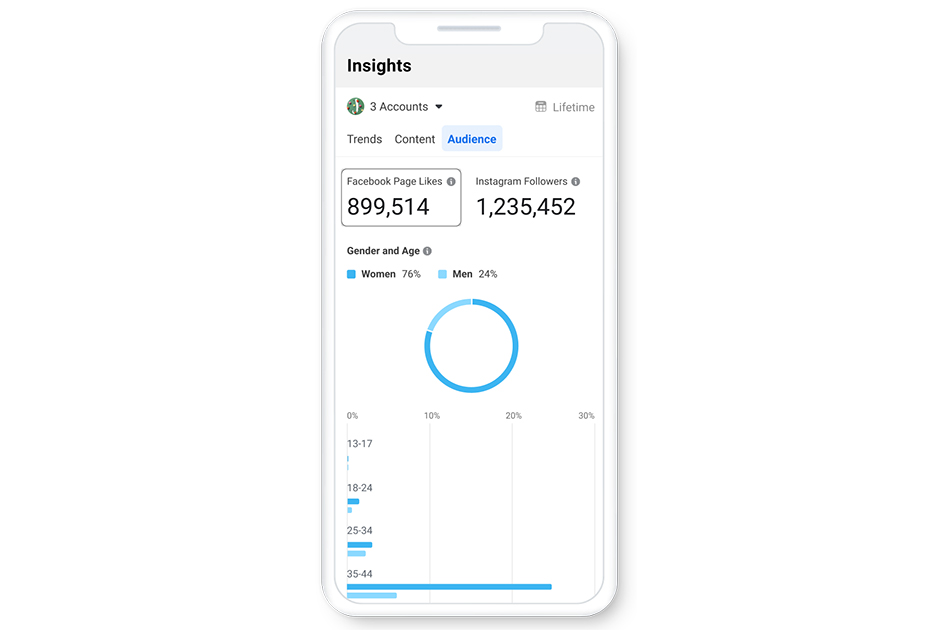 With the new Facebook Business Suite platform, you can view data on trends, content and audience for Facebook and Instagram in the same place.
---
In March and April, I discussed the need to be auditing and reviewing the free analytical data that Facebook provides to maximize the impact and effectiveness of your content. This data offered in "Page Insights," has been available under the "Manage Page" tab on your business page.
However, after June 30, 2021, this area will be taken down, and Facebook is providing a new platform with the same purpose called Facebook Business Suite. You will be able to use this new app on your iPhone, Android, or your desktop.
To access on your phone or tablet, you can search in the app store and download it. For desktop, log in and go to your business page; then go to Business.Facebook.com. It will automatically load to the home page. If you have multiple business pages, you can choose which page you want to view by clicking on the drop-down menu arrow in top left-hand corner.
The next step, assuming you also have an Instagram account, is to link the Facebook and Instagram pages together. To do this, go to Settings and scroll down to Instagram. Click and you will see a blue button that says "Connect account." You'll be prompted to continue or enter in your Instagram account.
Business Suite, like Page Insights, will show you detailed information about your audience, content and trends. An added benefit of the Suite is that it allows you to post to Facebook and Instagram at the same time as well as manage and receive messages, notifications and alerts in the same place.
One thing to note, if you are already actively advertising on Facebook, this new platform is not meant for those using Ads Manager. If you are using Business Manager, Suite will eventually replace it so expect that to go away.
Through the use of Business Suite, you will be able to manage other aspects of your page by accessing the "More Tools" section. From there you can go to Ads Manager, Account Settings, Audiences, Billing, Commerce Manager, Business Settings, Events Manager and Page Settings.
If you have multiple employees who manage your business page, you can still share job functions while limiting access by assigning roles. There are six roles you can assign. They are admin, editor, moderator, jobs manager, advertiser, and analyst.
When you go to Business.Facebook.com, on the left-hand nav bar, you'll see "Activity," which shows comments, likes and shares.
Under that is "Inbox," which shows all direct messages from Facebook, Messenger, and Instagram. When a person contacts you, a profile box appears on the right side of the screen. Here you can click on their profile. It shows personal info like where they are from and where they work.
You have the option of labeling the message as "new customer," "important"or "today's date." It shows any activity they have conducted such as liking your page, and you can add an activity such as "appointment booked," "order placed," "payment received," and "order shipped." So when you are conversing with clients, you have information from which to reference the relationship. Finally, you can add a note.
Inside the Inbox, you can filter your messages by source: Messenger, or Instagram Direct, and then by comments from either Facebook or Instagram. You also can create an automated response that answers questions commonly asked.
You can set your status as online or offline so customers know if you are instantly available or not. Under posts, you can create content to publish immediately or to be scheduled later. You also can upload content to Facebook and Instagram separately or jointly.
Also in the Posts area, you'll see published content with the following: date published, reach, engagement, reactions/likes, comments and shares.
If you advertise, Facebook provides more data than if you do not. In the ads section of Facebook Business Suite, for every ad, boosted post, or promoted page; you'll see metrics. But in Ads Manager, you'll see even more information. This helps you determine what's working and what's not.
If you are currently using the Page Manager app on your phone, you should see an option to switch to Business Suite.
From Facebook Business Suite, you will be able to manage your Facebook pages, Instagram pages and any marketing you are doing via Messenger. In the works is the addition of What's App, which is a free, multiplatform messaging tool that lets you make video and voice calls, and send text messages with a Wi-Fi connection. It's especially useful for talking to people outside the country. Current usage is estimated at more than 2 billion people.
If you have not been paying attention to the free analytical data Facebook offers, the time to start is now. Find out if your current content and strategies are paying off or need improvement. And if you have delayed creating an Instagram page, now you have one place to do it all.
Deborah Sexton is the former editor of Impressions Magazine, where she worked from 1981 to 2001. She now owns her own company, Saracen Communications, doing digital media marketing, copywriting, and public relations for companies in the decorated apparel industry. You can reach her at dsexton@sbcglobal.net.
More Build Your Business
---
Keeping us clothed is a $1.5 trillion industry that consumes a lot of resources and casts a large environmental footprint.
FULL STORY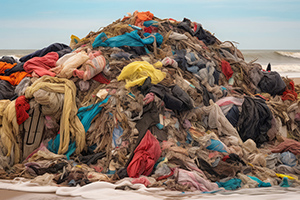 If you're busy, does that mean you're making money? Or are you so focused on getting work—any work—you're no longer paying attention to your bottom line?
FULL STORY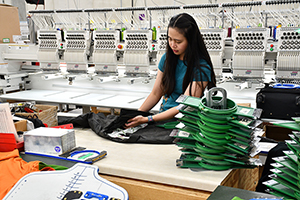 Taking out a loan or leasing to increase production capacity can help grow your embroidery, screen-printing or heat-pressing business, but do your homework first.
FULL STORY