Build Your Business: Management

---
Getting to Know HCS 2012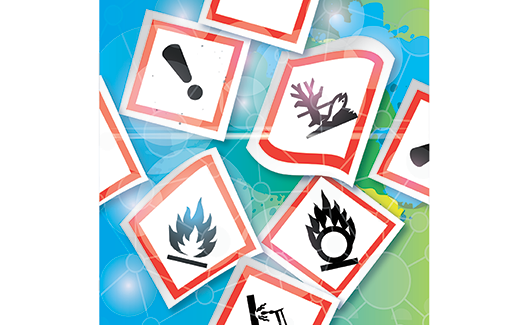 ---
If you haven't heard of the 2012 Hazard Communication Standard (HCS 2012), it's important that you take the time to familiarize yourself with it as soon as possible.
It touches everyone, not just manufacturers. HCS 2012 requires manufacturers and others to comply with strict new safety data sheet (SDS) and label requirements.
HCS 2012 modifies our previous chemical hazard communications to conform with the United Nations' (UN) Globally Harmonized System of Classification and Labeling of Chemicals (GHS). It's more detailed and encompassing in its hazard evaluation and labeling of chemicals, and is designed to harmonize our safety and labeling communication processes with international standards, making it easier for importers and exporters.
The three major changes to the Hazard Communication Standard that you should be aware of are:
1. Hazard classification: The definitions of hazard have been changed to provide more specific criteria for hazard classification. These criteria will help ensure that hazard evaluations are consistent across manufacturers, and that labels and safety data sheets are more accurate as a result.
2. Labels: These must now include additional information: harmonized signal word, pictogram, and hazard statement for each hazard class and category. Precautionary statements also must be provided.
3. Safety Data Sheets: Material Safety Data Sheets (MSDS) have been discontinued. The new SDS follows a specified 16-section format.
The Occupational Safety and Health Administration (OSHA), the agency administering and enforcing the standards and law, recently agreed to provide relief to companies that are working to comply but are unable to do so. OSHA recognized that not all necessary data and information may yet be available (such as from upstream raw material suppliers) to allow manufacturers and distributors to classify their chemicals and provide GHS-compliant labels. Earlier this year, OSHA granted discretion to its enforcement division when enforcing the compliance deadlines: June 1, 2015 for manufacturers and importers, and Dec. 1, 2015 for distributors.
OSHA has indicated that it will provide relief only to those companies exercising reasonable and due diligence, and those that are working in good faith to comply.
What does HCS 2012 mean to you and what should you be doing now?
1. Take the time to understand the law. You can find information on HCS 2012 and its requirements on OSHA's website or at SGIA's website.
2. Update all of your safety information. Ensure you have current and compliant SDS from all of your suppliers, and that you, in turn, are providing compliant information to your customers.
3. Familiarize yourself with the information on the new labels. Not only do they contain much more information, but some of it also is new and different than what previously was provided. In particular, you will notice new hazard pictograms and a hazard classification system (very different from the HMIS system).
4. If you are a distributor, there now are certain new requirements and obligations with which you will need to comply. For example, if you repackage, blend or mix inks, HCS 2012 considers you a manufacturer.
Steve Kahane is International Coatings' president and CEO. Prior to joining International Coatings, he held senior executive positions in the environment and engineering fields. For more information or to comment on this article, visit iccink.com or contact International Coatings at icinfo@iccink.com.


More Build Your Business
---
Keeping us clothed is a $1.5 trillion industry that consumes a lot of resources and casts a large environmental footprint.
FULL STORY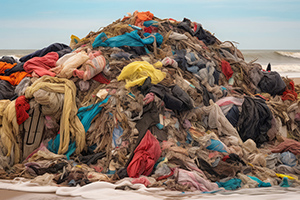 If you're busy, does that mean you're making money? Or are you so focused on getting work—any work—you're no longer paying attention to your bottom line?
FULL STORY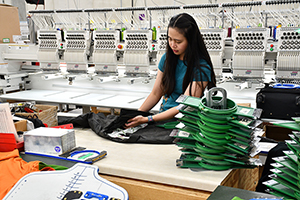 Taking out a loan or leasing to increase production capacity can help grow your embroidery, screen-printing or heat-pressing business, but do your homework first.
FULL STORY