Build Your Business: Management

---
Keying on Your Customers
Avoid these eight mistakes that could cost you repeat business.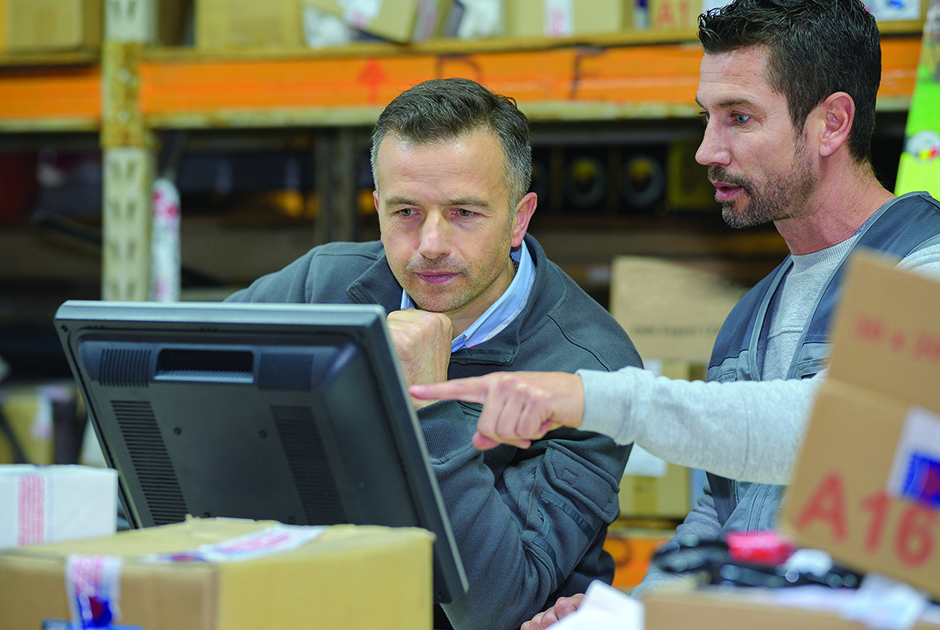 Identifying mistakes is a necessity for customer satisfaction.
Image by auremar.
---
The customer experience has become a top priority for many businesses, and 2022 will be no different. Customers don't just base their loyalty on your products or pricing; they stay with your shop because of the total experience. Hard truth: If you're not delivering the experience they expect, your customers will go elsewhere.
In fact, a 2020 study by Walker, an experience-management firm, found that the customer experience is expected to overtake price and product as the key brand differentiator. According to the study, 86% of consumers will pay more for a better encounter with a brand. That's why it's your job to ensure your shop gives customers the best experience possible.
Whether you've been in the decorated-apparel business for a few years or decades, you know customer service and satisfaction are key to a successful shop. However, there are mistakes you or your staff may be making that could drive even your best customers away. In order to ensure a top-notch customer experience, check out these eight ways you may be making your customers unhappy.
1. Not listening or understanding what your customers want. Meeting expectations is a huge part of customer satisfaction. If you don't really know what your customers expect, you can't give it to them.
Some shop owners send a quick survey after every order to learn what their customers loved and what they could improve. When you collect this information, also called voice-of-customer data, you'll know how to improve your shop's customer satisfaction and retention, as well as your cross-selling and upselling efforts.
For example, if you learn that your returning customers want the ability to select a polo shirt, upload their logo and complete their order on your website, it may be time to revamp your site's e-commerce ability. Case in point: Website-managemet firm Sweor found that 57% of customers won't recommend a business with a poorly designed website on mobile platforms, so this demands your attention.
Ultimately, customers want to enjoy the same experience with your business across all channels, so it's important to examine everything — whether it's your website, mobile site or Instagram DMs — to ensure a consistent experience.
2. Not communicating with your customers about their order status and any steps along the way. Another big customer-satisfaction concern centers on communication. Prior to finalizing your customer's order, walk them through the steps to completion. Also, explain the touchpoints they can expect along the way, such as status updates via text or email, as it goes through production and gets shipped.
Some shops use software that automatically sends customers email status updates as staffers move the order through the system. That way, customers know exactly what's happening in real time with their decorated apparel. Because of such an extreme focus on customer satisfaction, 88% of companies prioritize the customer experience in their communication and contact centers, according to a Deloitte global contact center survey. When customers receive automated updates or can reach a rep who quickly provides an update, they'll appreciate working with your team even more.
3. Making excuses like, "It's not my fault," or "I can't help you." Everyone hates excuses, especially customers who are experiencing a problem or delay with their order. Train your staff to never deflect or say things like, "It's not my fault," or "I can't help you." Instead, empower them to acknowledge a legitimate mistake and make it right. Trying to cover up an error may be one of the biggest ways to lose a good customer.
Tip: Your customer-service staff should keep track of complaints and production errors. That way, you can regularly review the big picture to see if there are any consistent issues or bottlenecks in your process you can easily address to keep customers happy.
4. Not explaining what the customer doesn't know or understand. It's hard to know just how much a customer does or doesn't know about your shop's process. When a church member you've never worked with orders 30 shirts for a church group, spend more time explaining how the order process works. Emphasize how important it is for them to review and approve the proof in a timely manner so you can easily print and deliver their T-shirts.
Tip: It's even more helpful if these order steps and tips are printed or posted on your website. That way, you've done your part to help educate your customer on how the process works so it all goes smoothly.
5. Not being accurate. When it comes to printed or embroidered logos and artwork, you need to make sure everything is accurate. If you're printing a senior class T-shirt for 500 students and you misspell the school's name or print on the wrong T-shirt style or sizes, then customers will be upset, you'll get a reputation for sloppy work and you'll have to eat the printing cost.
However, accuracy goes beyond this. You also need to have an accurate count on inventory. When you receive stock, count and recount to verify against the packing list. The same goes for when you send products to your customers. If the count isn't right, the customer will blame you. Many shops hook their e-commerce systems right into suppliers' real-time inventory so that customers can feel confident that they're choosing in-stock products.
6. Not considering the spoilage allowance. Another big issue is when you change the quote that you originally gave a customer. This can happen when a shop fails to consider the spoilage allowance. Whenever you start a project, there's always a chance something will go wrong. In fact, there could be a 2%-5% chance that an order will get tossed because of errors. It's incredibly important to factor these in when creating your quote.
Tip: It's on you to give your customers as exact a quote as possible, whether it's online or over the phone. When looking at your orders and costs, you can work in fees where appropriate. That way, you won't have to tell customers they'll pay a lot more than your quote.
7. Not matching Pantone colors accurately. Lots of clients, especially those with specific colors for teams or brands, often will judge order quality based on your ability to reproduce the colors on their computer screen. However, many clients don't understand how color correction and matching works. That's why it's important for you to have a process in place to not only assure your shop gets what it needs from them to create the right Pantone colors, but also to prevent customers from being disappointed.
8. Not turning away work you know you can't complete. Sometimes you may get an order that you don't want to pass up, especially if it opens the possibility for a new, long-term client. However, if it's a large order, an extreme rush or a decorating method you don't offer, pause and think about turning down the order. Of course, you also can find an alternate solution, such as proposing a different version of artwork or decorating option for a rush order, or even subcontracting the job to a partner shop.
However, don't try to make customers happy in the short term by telling them you can complete an order in time knowing you can't. Honesty will make it more likely that the customer will return in the future.
Focus on the Customer Experience
All of us want a stable of loyal customers who return because of the quality of our work. However, it's just as easy — if not easier — to lose a customer if you make a serious mistake.
Pay attention to the fact that, according to ThinkJar, an advisory and research think tank focused on customer strategies, 72% of customers will share a positive experience with six or more people. However, if a customer isn't happy, 13% of them will share the experience with 15 or more people.
The takeaway? Customers often don't tell you when they're unhappy, with only one in about 26 dissatisfied customers complaining, according to ThinkJar. They'll usually opt for the alternative: leaving you for a competitor.
If you work to avoid these eight common mistakes that make customers unhappy, you'll have a better chance at keeping them satisfied and your business booming.
James Andres is the content manager for S&S Activewear. For more information or to comment on this article, email James at jandres@ssactivewear.com.
More Build Your Business
---
Keeping us clothed is a $1.5 trillion industry that consumes a lot of resources and casts a large environmental footprint.
FULL STORY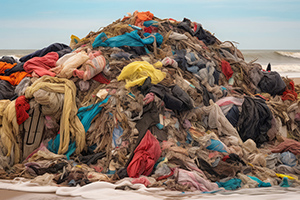 If you're busy, does that mean you're making money? Or are you so focused on getting work—any work—you're no longer paying attention to your bottom line?
FULL STORY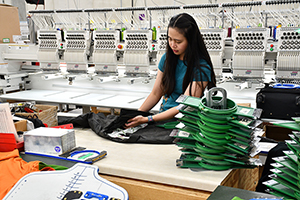 Taking out a loan or leasing to increase production capacity can help grow your embroidery, screen-printing or heat-pressing business, but do your homework first.
FULL STORY