Build Your Business: Management

---
Niche Focus: The Travel Takeoff
As summer commences, the 2021 travel surge is creating a high demand for tourism merchandise.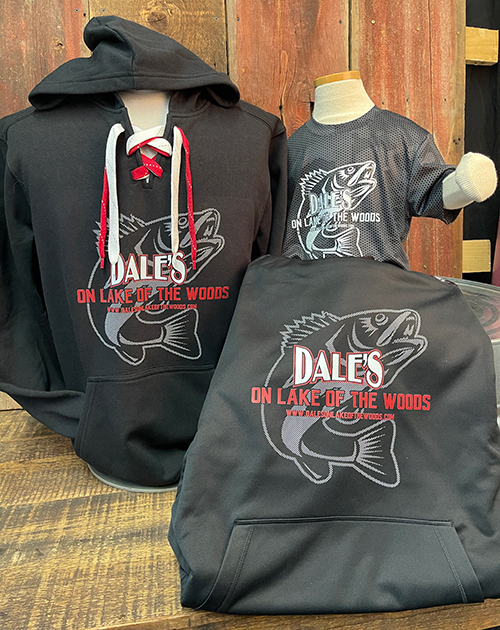 Tanya Doyscher of The Visual Identity Vault recently chose high-end hoodies, joggers and more to stock an online store for a resort hotel for ice fishing. Photo provided by The Visual Identity Vault.
---
As people begin to hit the road, air or seas again for their favorite vacation spots, decorators are ramping up their orders for clients in the tourism market. "While some customers' budgets and order volumes in this space have dropped on what they're willing to invest, sales keep increasing and bouncing back," says Howard Potter, CEO of A&P Master Images, Utica, New York. "Many are selling online more than ever before."
The reason for this uptick? Americans are planning to travel more in 2021 compared to last year, according to a Harvest Hosts survey. Of course, while it's not surprising that most people (76%) plan to travel more than last year, the number of people planning to travel this year also exceeds that of 2019, with 60% planning more trips than they took before the COVID-19 pandemic. Widespread vaccinations also are contributing to the travel boom, with 80% of U.S. travelers saying they'll hit the road domestically if they get the vaccine (and 69% internationally), according to TripAdvisor.
Potter says the biggest differentiator for his shop is ensuring he's decorating and shipping orders faster than his competitors. "With fluctuating apparel stock issues during the past year, it's more important than ever before to get your supplies ordered for each job as soon as possible," he says. "Don't wait or you'll miss deadlines."
We asked a few decorators and other industry experts to weigh in on trends in the tourism and resort niche, along with which apparel styles, add-ons and decoration trends are winning business with these clients.
What Tourism/Resort Clients Want
On average, people are putting aside $3,444 for trips in 2021, according to an Expedia Group survey. Let's look at a few traveling trends to get an idea of what companies and destinations might need from you:
• RV Parks, Campgrounds and Drivable Resorts: More than two-thirds of Americans (69%) still don't feel safe getting on a plane and 56% say they don't feel safe staying at a hotel, Harvest Hosts reports. However, a vast majority (99%) say they feel safe traveling in an RV and 53% plan to only travel via RV or car within 100-500 miles. Pitch apparel programs and add-on items to RV and road-trip destinations.
• Beaches and Shore-Town Destinations: A good number of people (56%) plan to head to the beach this year, with an average trip length of a week, according to Expedia Group's 2021 Travel Trends Report.
• U.S. Landmarks: The Expedia report found that landmarks are among the most popular vacation spots, with 51% of people scheduling these tours.
• Cities: Travel to big cities is making a comeback this year. The urban areas topping travelers' lists are: Orlando, Florida; Las Vegas; Miami; Denver; New York; Los Angeles; Fort Lauderdale, Florida; Chicago; and Phoenix.
• Cruises: Along with hitting the beach and U.S. landmarks, 45% of travelers can't wait to board their favorite cruise line, Expedia reports.
Whether you're serving campgrounds and destination hotels like Potter, or shore-town shops, you need to know what guests want to buy on site and online. "We're seeing that our clients still want the basics," he says. "That includes T-shirts; hoodies; sweat pants; hats; travel and coffee mugs; blankets; and decals."
Multifunctional apparel is trending. "Our clients have been asking for sublimated performance shirts and anything tri-blend," says Tanya Doyscher, graphic designer and co-owner at The Visual Identity Vault in Fairmont, Minnesota.
Let's break down a few options:
• Warm-weather apparel: face coverings, T-shirts, polos, tank tops, shorts, bathing suits and board shorts
• Cold-weather apparel: face coverings, hoodies, jackets, hats and gloves
• Staff uniforms: face coverings, T-shirts, polos, shorts and joggers.
Pitch Non-Apparel Products
Don't forget all the add-on, non-apparel products you also can suggest for destination clients, such as tote bags, towels, water bottles, tablet cases, hand-sanitizer packs, sunscreen and more. Even better, select a small group of proven products that your staff or other tourism customers use and love so that you can say, "This tablet holder is our top staff or guest favorite."
Think ahead and show your tourism clients new promo products in addition to apparel. "One exciting product I'm telling my clients about is an Ionshield airplane pocket, a stretchable cover for airplane tray tables with four expandable pockets for a laptop, water bottle, phone and more," says Linda Milano, owner of CFB Promotional Products in Sicklerville, New Jersey. "The pocket is reusable and washable, and has a large surface area for logos and messaging. This gives travelers more peace of mind, since they don't have to touch the tray table at all."
With cruise lines requiring guests to show proof of vaccination, Milano also recommends pitching vaccine-card holders or small dry bags to tote the card and other small items like a credit card or phone.
"Having fresh new products that people want is key," Doyscher says. "Of course, tourism spots like hotels or parks, along with transportation companies, can still use branded masks and gaiters."
Lots of distributors and decorators, including Milano and Doyscher, recommend custom water bottles or tumblers. "These can be a great 'thank-you-for-staying-with-us' gift when people arrive at a hotel or resort," Milano says.
If you're a decorator who doesn't imprint hard goods, you can source them from a promotional-products supplier, a distributor with a great supplier network or another decorator who stocks them.
Online Stores a Must
Resorts, tourist destinations and more are great candidates for year-round online stores because you can tie into different seasons and events. "We've set up more online stores than ever before for all markets and clients, including for our tourism-related clients," Potter says.
Doyscher recently set up an online store for Dale's on Lake of the Woods, a resort hotel for ice fishing. She chose higher-end hoodies, joggers, caps and jackets in the $25-$50 range. "They're thrilled with the products," she says. "The best part? We booked this customer after one of our employees vacationed there and asked if they were interested in a webstore."
That's why Doyscher encourages decorators to proactively approach buyers in the tourism market. "Tell them how a webstore could make life so much easier for them and their customers," she says. "That includes having little to no inventory on hand, since you fulfill the orders. They'll love the partnership you build with them."
Here are some tips for pitching online stores to tourism and resort buyers:
• Share links to similar stores you've set up so your buyer can visualize what theirs could look like.
• Explain or show a mockup of how you'll add their branding to the site.
• Offer a curated selection of low- and high-end apparel/hard goods to appeal to everyone.
• Offer free or low-cost shipping and direct-to-customer delivery.
• Consider lowering your minimums so individuals can purchase from the store.
• Offer attractive packaging and kitting options for maximum branding.
• Create digital flyers, ads and emails to help your resort clients spread the word.
"Once [we've] built a webstore for a resort client, we help them create an email with the store link to send each person or family who's booked a stay," Doyscher says. "We include easy ordering instructions and some product images."
In addition, Doyscher supplies her customers with display samples for their lobbies with easy instructions for guests to order the items from the webstore right then and there so they have a souvenir of their trip waiting at home.
Don't wait to reach out to tourism and resort clients, as the travel season is heating up.
James Andres is the content manager for S&S Activewear. For more information or to comment on this article, email James at jandres@ssactivewear.com.
Decoration Trends to Try
1. Screen printing. "Halftones are still huge," Potter says. "Resort clients also like simple prints on both bright-colored and earth-tone apparel."
2. Direct-to-film (DTF) printing. DTF printing is a newer technology that lets you print designs onto special films that then can be transferred onto a garment using a special adhesive. Proponents say the transfers have the staying power of regular screen-printed designs. "DTF has become a huge bonus for us, since we can easily get more transfers made, but we can also have a supply on hand for when orders come in," Doyscher says.
3. On-site product purchases with decals. Instead of putting destination bumper stickers on your car, what if your destination client could have guests add decals to a product onsite? "We've seen some interesting opportunities that make this fun idea possible," says Josh Ellsworth, senior vice president of dealer and enterprise sales, GroupeSTAHL. "Think stickers on a hydro flask for a destination that caters to kids. It starts with a sale of a simple branded item, but builds with decal orders of additional badges. These badges can be earned by experiencing other areas within the resort."
4. Iron-on patches for wearables. "Whether on a denim jacket, a hat or a hoodie, a decorator should be thinking about how to tie experience and conversation into their statement products for resorts," Ellsworth says. Similarly, Doyscher has gotten a lot of requests for laser-engraved leatherette patches.
More Build Your Business
---
Keeping us clothed is a $1.5 trillion industry that consumes a lot of resources and casts a large environmental footprint.
FULL STORY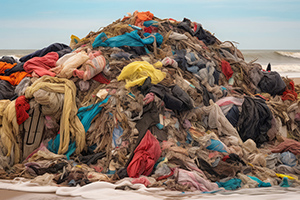 If you're busy, does that mean you're making money? Or are you so focused on getting work—any work—you're no longer paying attention to your bottom line?
FULL STORY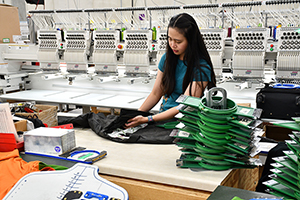 Taking out a loan or leasing to increase production capacity can help grow your embroidery, screen-printing or heat-pressing business, but do your homework first.
FULL STORY