Build Your Business: Management

---
Promote Positivity on Social Media
A positive persona and message is going to outsell negativity any day of the week.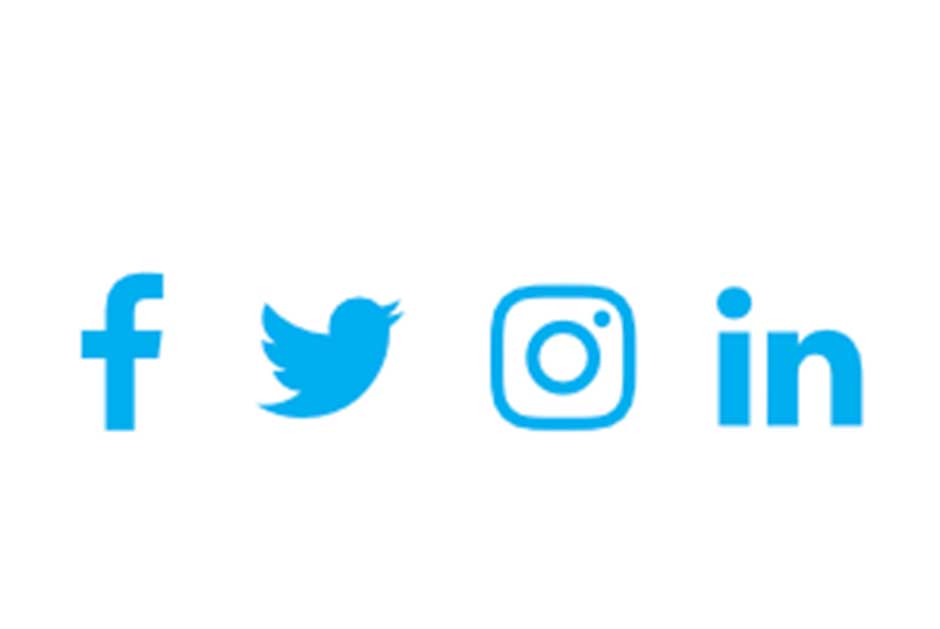 ---
There's an old saying that "honey catches more flies than vinegar," and nowhere is this truer than on social media. If you want proof, I suggest using Google to find studies showing how the power of positivity impacts online interaction.
You'll find studies that show how positivity influences people to post positive content and negativity encourages people to post negative responses. We've all seen proof of this on our personal pages whenever a controversial, divisive topic comes up. Yes, you may get a lot of comments, but is this the type of lasting impression you want to leave?
A major goal of any social media interaction is to let your customers get to know you and build a perception and a reputation as being a friendly, fun type of company to do business with. And the best way to accomplish that goal is to keep things upbeat and happy. Not in a phony way, but with sincere and genuine content.
It seems to me that this is more important than ever before. Between a pandemic virus sweeping the globe, racial tension reaching an escalated high, and this being a presidential election year, it gets harder and harder to wade through the bad news to find posts that make you feel like there's a reason to have hope of better things to come.
Mark Coudray, a pioneer and industry veteran who now runs Coudray Growth Technologies in San Luis Obispo, Calif., decided to try an experiment to combat the hate and angst he was seeing.
"I was fed up with all the negativity, political backstabbing, sniping and name calling," he says. "So I started liking and sharing anything that was positive; and blocking, hiding and deleting anything that was negative or political. My intention was to game the Facebook algorithm so that all I could see would be positive content.
"I started posting up to 10 positive memes a day on my personal page. I never ask anybody for anything. But, when I look at the comments and the likes, I can tell where the pain points are of the people who are out there. And, I try and brighten their day a little bit with messages that will connect to them."
Having started his campaign of positivity in 2019, Coudray is changing up his strategy in 2020. "I've curated all of those posts so my newsfeed now has hundreds and hundreds, probably thousands of positivity posts," he explains. "Now I'm going back and screen shooting them and I'm putting them into a posting program like Buffer, which automatically schedules them. This allows me to architect the theme of the positivity."
Even though this is a strategy Coudray has incorporated only on his personal page, it carries over to his business. "It sets people's perception of who I am," he observes. "So when they talk to me, they know they're going to have a positive experience instead of a buy-my-stuff approach."
"On any given day, I'll probably have 250 to 500 likes collectively on what I've posted along with about 50 comments and approximately 10 shares," he says.
Sometimes, you might get a negative comment to a positive or neutral type of post. Of course, you can always simply delete the negative comment and block the poster. But an alternative might be to just ignore the negative comment. Studies have shown that when posters receive no interaction, they are less likely to comment again. By ignoring the naysayers, they may simply go away on their own.
I think we all know a positive post when we see one, but if you are looking for ideas on ways to increase the positivity of your business page, here are some tips from my own observations.
1. Oftentimes, it's not what you say, but how you say it. Make sure your posts are using positive language and have an upbeat tone.
2. Look for ways to offer praise and recognition. This could be in the form of sharing a post from a customer who has donated money or services, an employee who had something good happen, or thanking customers/employees/community members for something positive they did.
3. Offer encouragement and support when tragedy strikes. You don't have to ignore events that take place nationally or globally, but instead of criticizing or judging, offer a way to help or simply show sympathy and understanding. And if you can't think of a way to do that, maybe it's best to leave it alone.
4. A picture is worth 1,000 words. Share photos that communicate cheerfulness, happiness, caring and sacrifice. Look for inspiring quotes, videos and heart-touching images. Make it personal by sharing what you are posting means to you or how it has affected your life.
5. Encourage your fans and followers to share their positive experiences. You might do a poll, a quiz or post a question. We all have read inspiring experiences of others that have uplifted us out of our own funk. They may be related to T-shirts or they may not. Regardless, if they are experienced by fans of your page, they are a great way to build unity and community.
6. Show support to projects and fundraisers that your customers or employees are participating in. Whether or not you make a direct donation yourself, simply sharing an event or campaign that is for a good cause is a positive way to show you care.
Deborah Sexton is the former editor of Impressions Magazine, where she worked from 1981 to 2001. She now owns her own company, Saracen Communications, doing digital media marketing, copywriting, and public relations for companies in the decorated apparel industry. You can reach her at dsexton@sbcglobal.net.
More Build Your Business
---
Keeping us clothed is a $1.5 trillion industry that consumes a lot of resources and casts a large environmental footprint.
FULL STORY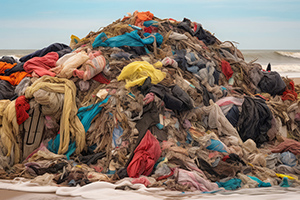 If you're busy, does that mean you're making money? Or are you so focused on getting work—any work—you're no longer paying attention to your bottom line?
FULL STORY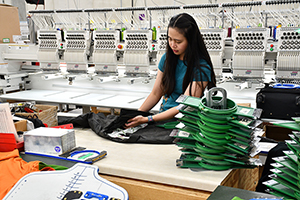 Taking out a loan or leasing to increase production capacity can help grow your embroidery, screen-printing or heat-pressing business, but do your homework first.
FULL STORY