Build Your Business: Management

---
Score More with Shipping
This department needs its own set of rules and workflow procedures to run at peak efficiency.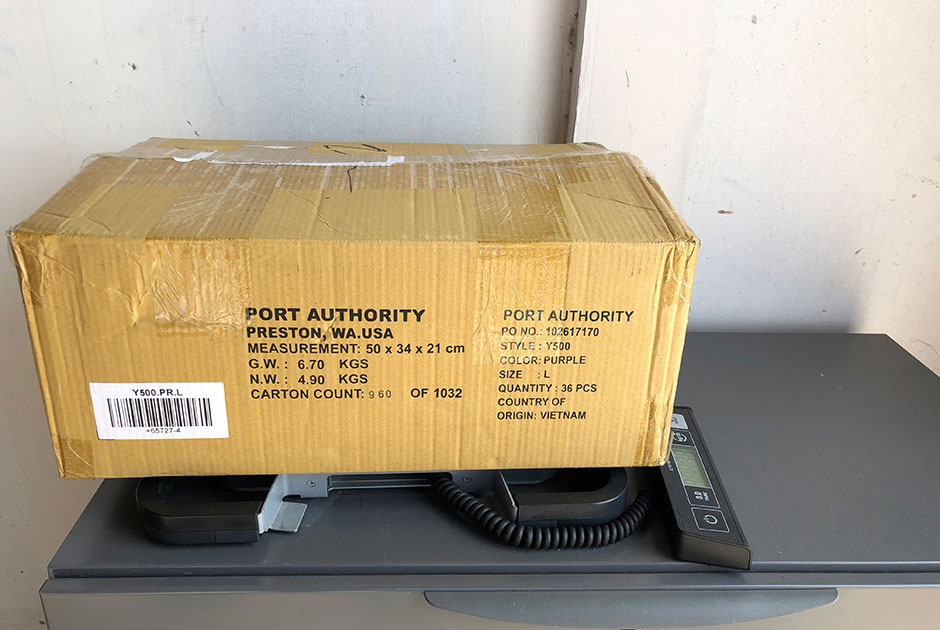 ---
The following scenario probably happens too frequently in most shops: A customer places an order and you buy the shirts. Then, you create the art, work through a revision or two, receive and verify the inventory. You burn the screens, set up and register the job, print the order and do an amazing job. You even hangtag and polybag each shirt in the order.
However, frustration sets in because — like a 98-yard drive in football that results in a fumble on the 1-yard line — disaster strikes. Something happens in shipping and the box gets sent incorrectly. Now, it's going to be delivered a day late. Or worse, it gets sent to the wrong address.
Your furious customer calls. All of the goodwill you built up with your ordering process is jettisoned with one incorrect pull-down menu click in your system. You nailed the job with rock-solid production. But now you're eating crow and trying to figure out how to make it right.
Like any other department in your shop, shipping needs its own set of rules and workflow procedures. We'll examine some best practices and offer some tips on how to get orders shipped correctly and efficiently.
It Starts with Information
Sadly, one of the easiest ways that shops get off track with shipping is during the order-entry step. Salespeople can "forget" to put the correct shipping information into the required fields and leave them blank.
Street addresses or zip codes may be typed incorrectly. Is the delivery commercial or residential? Is this billed to your house account or your customers?
However, the biggest issue by far is with the correct shipping lane. Your shipping person needs to understand when the order needs to arrive.
Ship vs. In-hands Dates
One of the most crucial pieces of information for every department is the ship date, which is when the order has to leave the building.
Ideally, production is finished one business day ahead of this date. By meeting this goal, your crew won't be waiting for production to finish on the day the job has to ship. It'll be waiting for pickup and the anxiety level greatly will be diminished.
But this means the ship date has to be real, not padded. You have to trust that your departments can manage the process and do things on time. When you pad dates in the system, the information isn't accurate and nobody can make a good decision based on it.
That ship date is used by every department so they can handle tasks in a timely manner to ensure the order is ready when needed.
Accountability for tasks starts with this bit of information.
So let's pretend the order has to ship on the 15th of the month. The in-hands date is the actual day the customer expects the order to arrive. Whether this is shipped via a freight carrier or courier, this is the expectation.
The difference between the ship and in-hands dates is the freight lane you choose. Let's say the in-hands date for the order is the 18th of the month. Considering the ship date, that means there are three days of freight travel time built in.
If the destination address is a one-day ground freight lane, that's no problem. But if the address is four days away, something has to give. The reason these dates need to be real is so your shipping clerk can make a good decision on what to do.
Packaging
The container you use also matters, especially since freight carriers charge for "dimensional weight." Use the correct packaging for your order shipment and find out if you are being charged based on the item's actual weight or the container's volume.
The latter will be determined by the box's length, width and height. You can save money by choosing the right method and packaging your order to prevent dead space in the box.
Many shops print their own boxes or use custom labels. You can purchase white or tan boxes inexpensively from many wholesalers. If you can print a shirt, you can print a box; just use water-based, air-dry ink. For Tyvek bags, print custom labels that you can stick on a blank white or gray bag.
If you are reusing the boxes in which the inventory arrived at your shop, remember to either cover the existing barcodes with a blank label sticker or strike through them with a black marker so they can't be read. I've seen boxes get returned if this isn't done.
For shipping larger orders on skids with a less-than-truckload (LTL) carrier, secure the boxes to the skid with shrink wrap. You can source a heavier wrap with more stretch, which will allow you to only use one layer instead of mummifying the skid with several. This means you will use less shrink wrap and have fewer dizzy workers.
The Shipping Experience
Let's face it: Free freight sells. But we all know it isn't free; it's simply baked into the price. You can guess shipping charges by running some numbers and breaking them down to a per-shirt price, and establishing a worst-case scenario of shipping from your shop to the other side of the country.
Let's say that averages about 25 cents per shirt for volume orders. Smaller orders may cost a bit more. Add this amount to the price when quoting so the customer only receives one number.
Many shops use the free-freight carrot to get customers to buy more product. For example, "Here's your price, but at 144 shirts we throw in free freight."
Customers want to know the order's total cost with freight, as it's part of the process. Ensure they either can get this information easily or not worry about it because of a free-freight option.
Tracking Numbers
Your customers expect to be notified when their orders have been shipped. The best practice — and a customer expectation — is a tracking number.
They may not click the number or even read the email that contains it, but it's your proof that you shipped the order. Many current shop systems are connected to freight carriers and will send automated tracking emails to your customers.
But if you don't have this capability, you will need to do it manually. Otherwise, be prepared for the inevitable phone call from your customer asking, "Hey, did my order ship?"
Training
In any shop, there typically is only one person who knows how to ship. What happens when that person goes on vacation or calls in sick? Does the entire process shut down?
This is why you need multiple people trained on the shipping process. This means all aspects, such as shipping internationally or to an APO address, third-party shipping and doing returns.
Start with the basics during training, including examining boxes. Are the flaps sealed well? Are old barcodes visible?
Show the trainee how to attach a packing slip, where to place the shipping label and how to stack the boxes for the carrier to pick up. Essentially, you're showing the person how to do the grunt work and be a helper initially.
Then, move on to training the person on using the system. Start with the easy tasks that you handle 80% of the time. This person needs to understand where to click, how to look up information and who to ask if a question arises. What about returns or jobs that ship with other items that aren't ready yet?
Once the trainee gets the hang of that, then it's time to tackle the complex, weird stuff. Any shop ideally should have at least three competent people trained to ship: one key person and two backups.
Look for detail-minded, process-oriented skills in the people you will train for these tasks. Someone who is proactive and solution-minded usually works well in this area.
Gilbert, Arizona-based Marshall Atkinson owns Atkinson Consulting LLC. He focuses on operational efficiency; continuous improvement and workflow strategy; business planning; employee motivation; management; and sustainability. He also co-founded a decorated-apparel industry sales and marketing education company called Shirt Lab. For more information or to comment on this article, email Marshall at marshall@marshallatkinson.com.
The Importance of Return Policies
Your shop's return policy is crucial, and it should be on your website along with all of your quoting, estimation and other forms. It should be fair to you and the customer, and you should explain all the policy's terms.
Spell out, in clear language, when it goes into effect, what products can be returned, what happens if a shipment is damaged and any other applicable scenario. Set expectations on exactly how you will process returns and refunds, and any needed documentation.
Otherwise, you'll get a customer who sends you an email three months later asking for a refund for three medium-sized shirts missing from an order. Don't forget the customer whose box was damaged and some shirts were ruined, but that was six weeks ago and the box has since been discarded. You must have a clearly communicated plan on how you will handle these scenarios.
More Build Your Business
---
Keeping us clothed is a $1.5 trillion industry that consumes a lot of resources and casts a large environmental footprint.
FULL STORY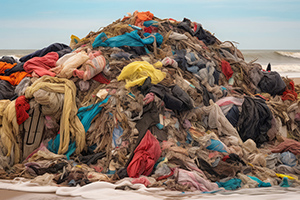 If you're busy, does that mean you're making money? Or are you so focused on getting work—any work—you're no longer paying attention to your bottom line?
FULL STORY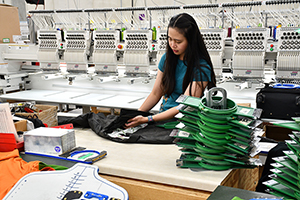 Taking out a loan or leasing to increase production capacity can help grow your embroidery, screen-printing or heat-pressing business, but do your homework first.
FULL STORY