Build Your Business: Management

---
The Innovators
A snapshot of people who are leading the decorated-apparel industry toward the cutting edge.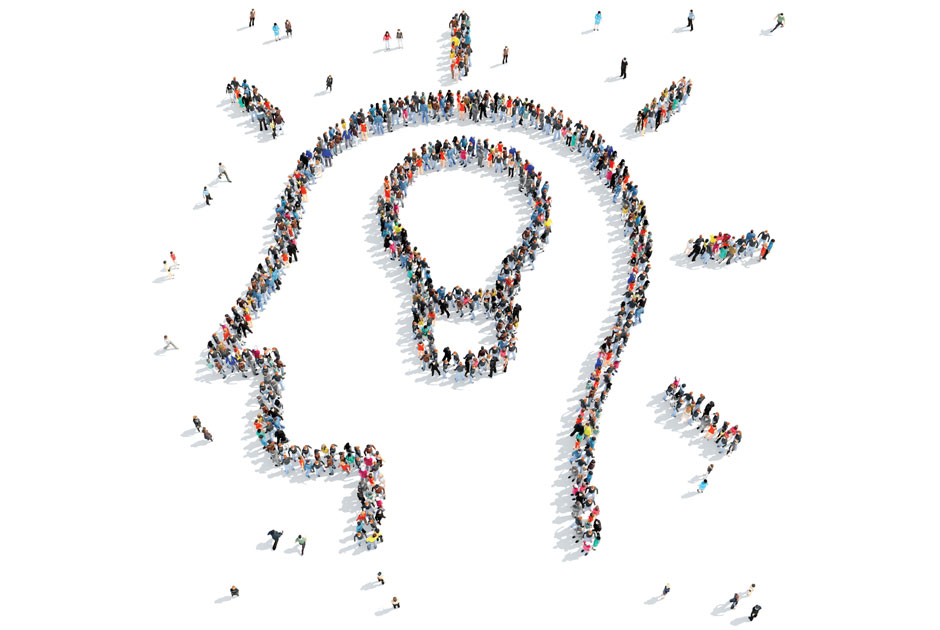 ---
Editor's Note: Impressions recently solicited feedback from editorial advisors, decorators and other experts about suppliers who embody innovative philosophies in their products, approaches and company cultures. This snapshot should not be considered an all-encompassing commentary on innovation across the entire decorated-apparel industry.
Innovation. It's only a single word, but it has come to define so much, especially in decorated apparel.
Expectations continue to change in this industry. Customers, as well as decorators, demand the latest and greatest at increasing turnaround speeds. This means the pressure on suppliers to respond in kind with quality, sustainable, innovative solutions is at an all-time high. Across all industry sectors, the race is on to introduce the next great product, idea or breakthrough that, no matter how small, will provide a large-scale benefit.
Following is a glance at some of the people behind the suppliers — those who are taking the charge to be innovative by the horns and helping steer the industry toward a bright future that shows no sign of dimming.
Dan Harris
CEO, BELLA+CANVAS
Dan Harris' philosophy on innovation may surprise you. "A lot of people look around at everyone else and just add existing silhouettes and fabrics into their line," says Harris, CEO, BELLA+CANVAS. "We don't add styles because customers are asking for them; we produce styles or fabrics that aren't even on their radar. We tell them what the next big thing is because we are always ahead of it."
Harris says a truly innovative product doesn't have to be over the top in nature. Sometimes, innovation can be surprisingly obvious, such as the need for a true black heather in the marketplace (i.e. the company's Black Heather line), or a clothing collection that releases a new style each month at wholesale scale to fit the modern way consumers shop (its Fast Fashion collection).
But BELLA+CANVAS' innovation hasn't stopped there, as it has introduced its PRISM collection and Airlume cotton, the former stemming from a desire to meet customers' appetites for apparel texture and dimension, and the latter resulting from the goal of making the market's softest combed, ring-spun cotton.
"We control every element of our fabric-development process, from the raw materials to the knitting, to the dyeing, resulting in a fabric that has our BELLA+CANVAS-specific DNA," Harris says. "The level of detail that goes into this is incredible."
The PRISM collection has added heather colors, which Harris describes as new, yet familiar, with seemingly endless decorating possibilities and fresh, exciting colors.
For a company innovating at such a break-neck pace, it may be hard to evaluate which pioneering effort will have the biggest impact. For the record, Harris says that distinction probably goes to Fast Fashion.
"With this new model of trends hitting the wholesale market faster," he says, "customers will be able to constantly refresh their product assortment and always have the latest fashion silhouettes and colors."
— Jennifer Morrell
Lily Hunter
Product Manager, Roland DGA
It's the voice of the customer that Lily Hunter, product manager, textiles and consumables at Roland DGA, follows when it comes to innovation. Such an approach has led Roland to great success in multiple industries.
The company, long known for its wide-format inkjet printers used in the sign and graphics industries, has made a splash in the apparel industry with its Texart printers, specifically the Texart RT-640.
Today, Roland printers are used for apparel decoration and include multiple technologies to decorate a host of accessories, including belts, shoes, buttons and more. The company's inks, including Eco-UV, TrueVIS and Eco-Sol MAX eco-solvent inks, have since become prominent in the textile industry.
And Roland isn't stopping there. "A lot of fabric manufacturers are introducing polyester products that mimic the feel of cotton, linen and silk — materials that can be sublimated," Hunter says. "With this expanded selection of polyester options, we should see a corresponding increase in demand for dye-sublimation as a decorating method. We expect to see demand increase, not only in the apparel/textile market, but for interior décor applications, as well. Dye-sublimation is also growing more popular for these applications because it doesn't require water to 'fix' the inks onto the fabric, making it a cleaner, more sustainable solution."
— Kristian Strang
Omer Kulka
Vice President of Marketing and Product Strategy, Kornit Digital
Innovation is a state of mind that requires suppliers to stay on the leading edge of the industry and customer needs to excel. Such a mindset pushes Omer Kulka, vice president of marketing and product strategy for Kornit Digital, forward daily.
"Where we are truly innovative is that we can often understand the challenges the market doesn't even know it has," he says. "For example, [our Avalanche] HD [platform] addresses the pain point of screen printers who are facing shorter run lengths; shrinking run lengths pose a problem they hadn't quite realized yet, but we help them make money in spite of it. Recognizing and understanding micro trends that come from consumer behaviors online and how that impacts retail, apparel and the supply chain, Kornit then works to create local solutions for those locally affected."
The company's Avalanche HD6 direct-to-garment (DTG) system has transformed traditional printing with digital technology so that customization occurs on demand. Kulka says it pushes the limits of a "break-even" point in cost per print between screen and digital printing for decorators.
"This is a completely innovative print engine based on Kornit's proprietary printing process," Kulka says. "It allows screen printers to achieve the print quality, hand feel and print consistency they've come to expect without the long setup and turnaround cycles, and virtually no limitation on the designs they can print, regardless of quantities involved."
— K.S.
Jesse Mack
Owner and President, HoopMaster
For more than 35 years, Jesse Mack, owner and president of HoopMaster, and his family have been firmly embedded in the embroidery industry. Because of this, they have a distinct pulse on embroiderers, and their daily struggles and needs.
In 2017, Mack and his team developed and released Mighty Hoops, which was met with great success. The company also released the Tubular Hoop Support, allowing any hoop or frame to be supported so embroiderers can sew tubular items. This dramatic solution freed embroiderers from working with large, bulky setups, and has led to continued demand for new products that make the embroidery craft easier.
"There are always challenges innovating new products when coming off the continued success of current products, but we have done this successfully before with our HoopMaster hooping system," Mack says. "What allows us to continue our success is the trust and genuine relationships we have built with our customers. We are proud that the industry looks to us for working solutions.
Mack says the company works directly with top machine manufacturers to develop new products for their latest machine models. "We believe it is our obligation to the industry and our customers to continue to find new and better ways to address the difficulties facing embroiderers," he says.
— K.S.
Ryan Moor
Founder, CEO, Ryonet Corp.
Ryan Moor, founder and CEO of Ryonet and apparel line Allmade, is more than just a trendsetter; he's a visionary. Moor sees three types of innovation: incremental, disruptive and blue-ocean.
Incremental innovation happens more often, whereby an existing product, process or technology is improved, making it faster, smarter, easier or more affordable. Examples of disruptive innovation include DTG printing and direct-to-consumer, on-demand printing. Blue-ocean innovation creates a new space within, around or outside the existing one.
"I think inventors drive innovation, which typically is seen in one of two ways," Moor says. "First, when issues or bottlenecks clog a system or process, the inventive and entrepreneur mind looks for a way to get around and solve it. The other is when you look for the blue ocean of new invention."
Ryonet's new Allmade apparel line is made of Modal fabric — which is eco-friendly and less fibrous than other fabrics — as well as super-soft organic cotton and recycled polyester. As the story goes, Ryonet discovered a nonprofit organization caring for orphans in Haiti, and learned that most of their parents can't care for them because there is no work, no money and little hope. The idea became to train the kids in the orphanage system to make living wages.
"Incremental innovation allowed Ryonet to create its own products, meet an industry niche, solve a problem or price point, and offer something different to the market," he says. "Making it out of eco-forward fabric and with the human component of a living wage and orphan prevention came [afterward], and made a trifecta of goodness."
— J.M.
Erik Naftal
President, Action Engineering
Erik Naftal is no stranger to the garment-decorating industry; he's been around screen-printing presses since age 11.
"I worked at my father's screen-printing shop in Atlanta," he says. "I made screens, set up jobs, loaded shirts, unloaded shirts and played catcher on the end of the dryer belt for many years. Today, we have computer-generated graphics and computer-to-screen technology, which make the old ways look as ridiculous as
trying to make fire by rubbing sticks together."
He says the goal of innovation hasn't changed in the years since he worked at his first press. It's all about finding ways to improve efficiency and quality, and to make the printing process easier. "An innovative product is one that identifies a challenge and provides an affordable solution that not only mitigates the challenge, but also has an easily justified price," says Naftal, president, Action Engineering. "A $1,000 solution to a $100 problem is not innovative. However, a $100 solution to a $1,000 problem is."
Action Engineering is known for its unique products that answer industry calls for efficiency and functionality. Naftal says the company redesigns existing products simply because it knows they can be better. But not every product has been a success, with money spent on prototypes that never see the light of day. "That's what it takes to be innovative," Naftal says. "It takes finding 19 ways to not solve a problem before you actually get it right."
Innovative products offered by the company that have seen success include a squeegee cleaner, which scrapes away excess ink during the screen-printing process, and the Paper Pallet Changing System, which allows a single person to easily apply pallet paper to screen printing pallets.
Naftal says the latter innovation has been long needed in this industry. "If you have ever personally put the paper on pallets many times during a day, you'll understand it immediately," he says. "This new product makes it so much easier."
— J.M.
Beppe Quaglia
President, Virus Inks
"A beautiful, empty box." That's how Virus Inks' President Beppe Quaglia describes innovation. "True innovation is based on three fundamental phases: imagination, innovation and cooperation," he says. "When a product is able to change an idea or a process, it is more effective and capable of developing dynamic solutions or implementing your services."
Quaglia says innovation, in general, stimulates people with the ability to first see things in perspective, allowing them to think ahead on how to improve them. But this forward thinking must be supported by passion, deep knowledge and even scientific data.
Quaglia has "wowed" the marketplace with Virus Inks' WOW technology, which uses water-based ink as the central component of its innovation. He says printers have honed their abilities using plastisol inks, so having the same approach toward water-based inks was almost automatic.
"Inevitably and for the same reasons, looking for similarities or highlighting differences between the two types of inks is very common," Quaglia says. "This is what pushed us to find a water-based ink able to perform in a similar way as plastisol.
The first challenge, Quaglia says, was to prevent ink clogging while guaranteeing more stability in the screen than conventional water-based ink. The second challenge was finding a solution that allowed wet-on-wet printing, which already is possible with plastisol. A final phase of research has begun to find solutions that allow single-stroke printing with water-based inks.
Quaglia outlines the key goals of Virus Inks' projects as incorporating sustainability; promoting consumption reduction; implementing energy savings; optimizing equipment; respecting ecology; and offering training and services.
— J.M.
Mark Radogna
Strategic Marketer,Epson America Inc.
Ask Mark Radogna, strategic marketer, Epson America Inc., and he'll tell you the printing industry is in the beginning stages of one of its biggest changes ever.
"Digital technology has changed every market it has touched," he says. "Digital always wins; it's just a matter of time and the textile-printing industry is the next area ready for digital printing."
Epson offers three printers suited for applications in this industry. The SureColor F2100 DTG printer; the SureColor F6200, a 44-inch-wide, entry-level dye-sublimation machine; and the SureColor F9370, a 64-inch industrial-grade model ideal for shops printing millions of garments a year.
"The print quality of fabrics is outstanding — even beyond screen printing," Radogna says. "Digital textile printing produces outstanding print quality. So good, in fact, that many high-fashion brands will only utilize digital textile printing for their fabrics."
Faster turnaround times constitute a major win for decorators using digital technology. This is beneficial for fashion designers and retailers, as it solves logistical problems related to "fast fashion." Unlimited design possibility adds to digital printing's appeal. If it can be designed on a computer, it can be printed on any fabric — from cotton, linen and rayon to wool, silk and polyester — in unlimited colors, even photographs.
Radogna says digital printing also is better for the environment. Currently, the textile industry is world's third-largest water polluter. Digitally printing fabric reduces water usage by 90% and electrical usage by 30%.
Radogna says Epson has taken a team-focused approach to solve problems. "We choose to work with an industry and its customers to develop solutions to their problems," he says. "In many ways, our products are developed in partnership with the industry itself."
— J.M.
Julius Sobizack
President, ZSK Embroidery Equipment
Embroidery's rich history has yielded cycles of innovation that have led to growth and expansion. With people like Julius Sobizack, president of ZSK Embroidery Equipment, leading the charge, the sector's present and future look bright.
ZSK has created two teams tasked with staying on the cutting edge of innovation. A team of application engineers works closely with customers to create prototype solutions. A team of mechanical and electronic engineers work with the sales department to ensure customer equipment needs are fully met.
ZSK's RACER series is a strong nod to its continued commitment to innovation, boasting the industry's largest sewing field and thinnest tubular arm. "The RACER Series is built on the previous JAFA generation," Sobizack says. "The latest addition in this machine series are our 24-needle models."
Through online application programming interfaces, embroiderers are receiving a growing number of one-piece orders and want to offer realistic market pricing while remaining profitable. Having 24 needles on one head has set a new standard for embroidery houses, he says.
The RACER series also includes innovations centered on thread color. "Our machine now carries almost all standard colors that a typical online shop would offer," Sobizack says. "This allows our customers to have all colors on one machine and avoids the cost of changing threads. Going further, our machine also knows which color is on which needle. An operator can scan an order and, when digitizing set colors in the design, the system can guide the operator to a suitable machine that carries the colors."
— K.S.
Ted Stahl
Executive Chairman and Founder, GroupeSTAHL
Of the many things Ted Stahl advocates at his namesake company, there's one thing he doesn't espouse: innovation for the sake of innovation. "We investigate and look at technology all around the world," says Ted, executive chairman and founder, GroupeSTAHL. "We also are constantly listening to all kinds of customer feedback, which we take very seriously. Then, we do our best to match up or create new technology to meet the present or future needs of our customers."
The company has introduced innovations that weren't immediately well-received, such as CAD-CUT heat-transfer materials. "I remember standing in the aisles at trade shows trying to convince people they need a cutter, and to try our CAD-CUT heat-transfer materials for decorating one-offs or on-demand," Stahl recalls. "They looked at me like I was crazy. Now, I go to our automated manufacturing facilities and see all the materials coming in and out, being processed and converted. It's unbelievable and very humbling."
Earlier this year, Stahls' introduced a Bluetooth-enabled controller for its Hotronix Fusion IQ heat-press line that gives online access to reporting, including total impressions, idle time and more. Such an innovation is helping to change heat-printing productivity worldwide.
The company also offers an AquaTru water-based ink formula. "Now, customers can confidently decorate the most dye-saturated, stretchy, heat-sensitive garments and get a professional result every time," Stahl says. "Low-temperature adhesives that can be applied as low as 250˚F also are filling voids for professional printing on lightweight polyesters and performancewear."
— Marcia Derryberry
Brian Walker
Founder and Owner, Image Armor and RTP Apparel
Pointing to developments in the automobile industry and the expansion of the Internet, Brian Walker, founder and owner, Image Armor and RTP Apparel, says that while innovation initially catches consumers off guard, they eventually realize its tremendous benefits. And he says he's committed to such a level of transformation in the decorated-apparel industry.
Walker's work has expanded from direct-to-garment (DTG) printing and pretreatment solutions to his newest endeavor — piloting a process that will enable direct-to-fabric (DTF) printing on polyester. Already, his work has resulted in white-polyester printing similar to sublimation, and he plans to further explore the process.
"We've been a part of the pretreating process since the early days of DTG and white ink," Walker says. "We started by making pretreatment machines, and then subsequently the pretreatments. It was a logical step for us to start manufacturing apparel that was ready to print — and then we started looking at ways to not have to pretreat, which led to our RTP Apparel line."
Walker's history with and understanding of DTG and pretreatment technologies have led his companies to pioneer a viable alternative to pretreating garments in the first place. "[The approach was to] solve the problem by pretreating and you have a market-disruptive product like RTP Apparel," he says.
From the sound of things, he's nowhere near being done with this industry segment. "We have some exciting new products and innovations coming to the market over the next year that I think will improve DTG printing significantly."
— K.S.
Janet Wells
President, Insta Graphic Systems
Insta Graphic Systems' philosophy on innovation is simple: The company embraces innovation in all its forms and encourages the best ideas to improve all aspects of its machines and operations.
"We aim to help our customers stand out and succeed in their competitive marketplaces," says Janet Wells, the company's president. "For us, innovation is driven by customer feedback and market research. We constantly gauge the industry's requirements and design our products to meet the customers' needs. We're also continuously improving various machine features and introduce new machines to target new and upcoming applications."
One such innovation is the Quick-Change Insta 256 heat press, which won the Specialty Graphic Imaging Association's (SGIA) Product of the Year award. The press was the culmination of a response to customer feedback requesting platens that can be changed out to adapt to various applications, but the quality and functionality for which the company is known, Wells says.
"No tools are required to change platens on the Quick-Change heat presses," she says. "Changing platens of different sizes can be achieved in 30 seconds or less. This ease of interchangeability on our larger 20″ x 25″ machine (Insta model 288) allows the customer to invest in one machine for various sizes to meet the needs of wide-format sublimation with manual presses."
For the decorator, this means a modern, updated heat press designed with the user in mind. "We design our heat presses to be simple and user friendly while providing high performance," Wells says. "We are continually looking for ways to improve this product in terms of reliability and productivity."
— M.D.
More Build Your Business
---
Keeping us clothed is a $1.5 trillion industry that consumes a lot of resources and casts a large environmental footprint.
FULL STORY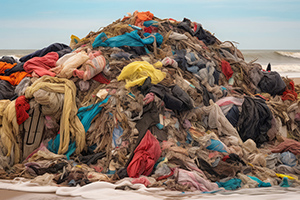 If you're busy, does that mean you're making money? Or are you so focused on getting work—any work—you're no longer paying attention to your bottom line?
FULL STORY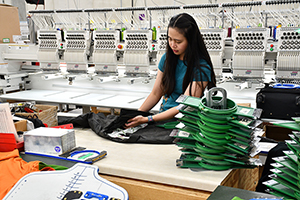 Taking out a loan or leasing to increase production capacity can help grow your embroidery, screen-printing or heat-pressing business, but do your homework first.
FULL STORY