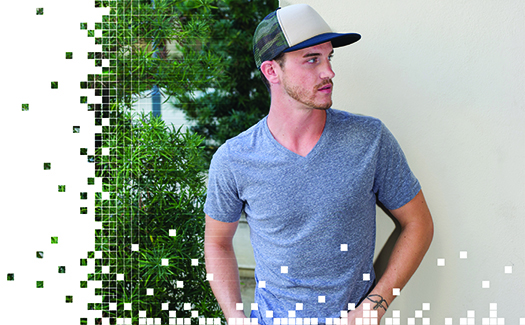 ---
Headwear has seen a surge in action during the last two years, from an emphasis on form and fit to style and color. In keeping with apparel, headwear is incorporating all of the latest technical benefits to keep wearers satisfied and comfortable.
"Headwear is moving toward more technical and performance features, such as anti-odor, antibacterial and color-fade resistance from sweat," says Tina Liu, sales and marketing manager for Ontario, Calif.-based OTTO Intl. Inc.
In addition to the touch and feel of cap styles is a shift in the cap business overall. "The drop in [minimum order quantity] for domestic decoration and custom OEM programs for some companies has really helped many businesses, big and small," says Michael Chen of Mega Cap Inc., Rancho Cucamonga, Calif.
Chen says small businesses now can bring in the products they need without committing to large quantities they may not be confident in carrying. By the same token, bigger businesses can allow for smaller orders at a more frequent rate.
Translation: Everybody wins.
Last year saw a proliferation in popularity of low-profile cotton, trucker caps and floral caps, although the floral look saw less hype toward the end of the year.
"For us, the Flexfit Mesh cap was the most popular style for 2015," says Wayanna Kim, marketing team leader for Flexfit, which has offices in Hicksville, NY and Brea, Calif. "We've also seen a great increase in sales with the low-profile cotton twill cap, also known as the 'Dad Cap.'"
Kim says company's popular mesh style is a twist on the classic trucker hat, incorporating a Flexfit sweatband on a closed-back, mesh cap. She says with the dad-cap trend, the promotion and decoration markets now are being more influenced by street fashion. But, as is widely known, trends can sometimes be difficult to nail down.
"Fashion trends always come really suddenly and go like the wind," Chen says. "Someone sees someone else wearing something different and they decide to follow. Then, when everyone else starts sporting it, they get bored of it and move on to something else."
Chen adds that the rise in the popularity of trucker caps may have stemmed from a combination of having more economical price points, an array of styles and color-combination possibilities, and a wide range of decoration capabilities.
Many times, headwear experiences a trickle-down effect from apparel trends. This includes performance capabilities; just as they have been increasingly incorporated into apparel, headwear now is enjoying its fair share, especially styles whose list of features include the words "cool" and "dry."
"Performance fabric, for the most part, is only suitable in a very niche market," Chen says. "Because of its current scarcity of choice in the market, it has potential to continue gaining popularity."
Liu agrees. "Just like the rest of the body, the head produces heat and sweat," she says. "As new performance fabrics are introduced for the apparel industry, we will continue to look into utilizing the same fabric in our headwear."
TRUCKER STYLES AND RETAIL TRENDS
Chen says Mega Cap's floral trucker hat was one of its best sellers in 2015, probably because it combined most consumers' two favorite things going into 2015: floral prints and the trucker style.
While other developments, such as hats with perforated laser holes, are trending, Liu says OTTO's best seller still is the classic trucker cap. Why? It's affordable, she says, and is made with quality. She also says the style is ideal for heat transfers, which is a more affordable decoration method.
"This combination makes it the best choice for many people to use as a promotional tool for their business," Liu says.
Along with fabric technology, retail trends and looks have affected headwear in the wholesale channel, something that is relatively unchanged from years past.
"Trends are set by risk takers," Chen says. "Someone, somewhere, will one day take a risk and decide to try something new or different — something no else is doing. That trend may or may not take off; but, if it does, it will increase demand for that style in the market."
However, Chen warns, once a trend oversaturates the market, it will disappear just as quickly as it began. At that point, room is made for a new trend to arise and "shock the market," he says.
The wholesale market follows the retail trends, which increases the likelihood that the end user will actually use and wear a product. If the style currently is trending, the promotional market can see success.
"There's no point in marketing yourself on a product that no one will use or wear," Liu says. "There is no exposure in going that route."
WHAT'S NEXT?
Kim says Flexfit's Delta style is its newest development, describing it as lighter, sleeker and smarter.
"It fuses panels with a seamless, stitch-free finish, using our patent-pending Flexfit Bond Taping," she says. "It couples a lightweight visor fabrication with a new, three-layer multifunctional sweatband. Our patent-pending, stain-block technology prevents sweat stains on the cap's crown. It's the next level of headwear."
Chen predicts the popularity of trucker hats will continue to rise. He points out that certain international developments coming down the pike may support this.
"China's struggling economics potentially impacting costs in the manufacturing level will cause a ripple effect across all the different levels of distribution in the market," he says.
Look for denim to rise in popularity this year, too. "Just as the trucker cap was popular years ago, went away, and came back again stronger than ever, it may be time for denim headwear to make a push in the market once again," Chen says.
Liu adds that non-traditional elements, some introduced at retail, could start becoming more popular at wholesale. "Nike came out with a shoe with fabric that looks like a wine cork," she says. "We also came out with some new styles that have cork-like features."
Jennifer A. Morrell  is an award-winning writer who has written for a number of national consumer and trade publications. For more information or to comment on this article, email Jennifer at jennmorrell@hotmail.com.
More Build Your Business
---
Keeping us clothed is a $1.5 trillion industry that consumes a lot of resources and casts a large environmental footprint.
FULL STORY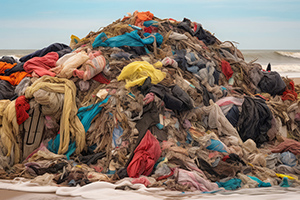 If you're busy, does that mean you're making money? Or are you so focused on getting work—any work—you're no longer paying attention to your bottom line?
FULL STORY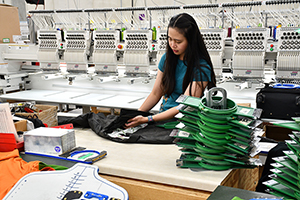 Taking out a loan or leasing to increase production capacity can help grow your embroidery, screen-printing or heat-pressing business, but do your homework first.
FULL STORY