Build Your Business: Management

---
Tuning in to Social Channels
Use these best practices to market your services on social media.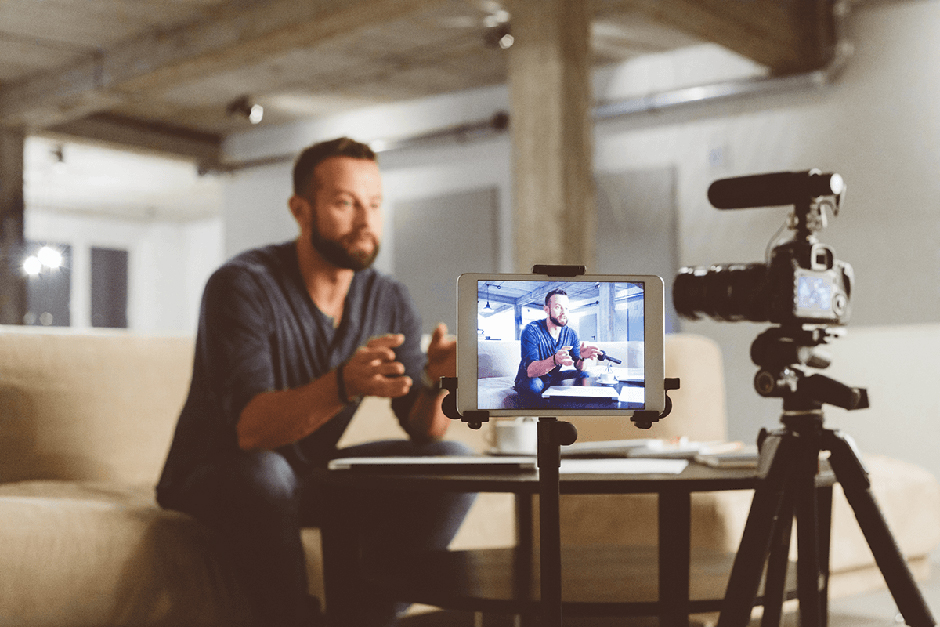 Videos have priority over all other types of posts on all social channels.
---
With Facebook, Instagram, Twitter and Pinterest each having billions of monthly users, it's clear that social media is here to stay. If you're using it for your business — which is widely recommended — remember the following guidelines to ensure the best return for your efforts.
Of primary importance is knowing your audience. It's not always the best strategy to try to sell to everyone, which — quite frankly — is nearly impossible anyway. Therefore, identifying your primary target audience is key to success, both online and offline.
Your message and content would — and should — be different when speaking to cheer moms vs. collegiate athletic directors or local car-club patrons. Developing the perfect content piece that resonates with each of these audiences is quite a task.
Defining your audience will help you take a more personal approach and win the attention of those potential customers you want to attract.
Go to Your Audience
Once you define your audience members, figure out the social channels on which they are active and focus on one or two. There's no reason to be on all social channels if your prospective customers aren't there; it would be a waste of time and effort.
Also, business accounts have perks that aren't available if you're using a personal account. For example, a Facebook business account enables you to schedule content to post later and target certain audiences by age, location and interests.
All channels offer analytics and insights for posts shared from business accounts so you can find out what is resonating with your audience.
Tip: Once you have posted content on your business account, you can share it to your personal account and expand the post's and your brand's reach. Friends not following your company's account also will see your content, ensuring your brand remains top of mind.
Socializing Over Selling
Social media is meant to be just that — social. No one likes to socialize with people who only talk about themselves. Try using the "80/20 rule" — 80% of your posts should inform, educate and entertain your audience, while only 20% should directly promote your business.
Instead of only sharing what you have for sale, find other content that will resonate with your audience. It could be a news story about a local school event or a charity that will help you connect with others in your community.
Videos have priority over all other types of posts on all social-media channels. They can be as simple as a quote incorporating some motion or a full-length live video — or everything in between. Even shared videos from other pages will get more reach than a static post.
Also, show your company culture with behind-the-scenes posts. Share a photo of your first cup of coffee at the office in the morning, then ask where your audience likes to have theirs.
Memes and GIFs are big hits on all channels, especially if they relate directly to the audiences you want to reach. These types of posts also help show your brand's personality. Motivational and inspirational quotes also are some of the most popular types of content to share.
Do you receive the same questions multiple times? You can use this as an opportunity to share a post answering those questions. People love to answer posts that contain questions and polls because they encourage engagement.
Tip: Share your content more than once for several months if it still is relevant. There's no need to create new content daily. Because of algorithms — and the fact that not all your followers are online at the same time as when you originally post — you can continue to share the same messages at different intervals.
Engaged People
Connect with the people who have commented and asked questions on your posts. Among other things, this will help you establish a relationship with your followers — also known as current and potential customers.
Think of it this way: If a customer or prospect was standing in front of you and said something, would you ignore him? You'd most likely start a conversation. Do the same thing on social posts as soon as possible. Comments also help your posts to rise in the newsfeeds of the constantly changing social-media algorithms, enabling them to be seen by more people.
Also, consider rules and guidelines. Anything you share on your social channels is a direct reflection of you and your business and brand. Follow these rules and guidelines for social posts to ensure you are portraying the correct image when current and potential customers visit your pages:
1. Follow guidelines for correct image and video sizes and orientation on each social channel. There's nothing worse than seeing an image in your feed that is cut off in a weird position. This connotes to your followers that details are not important to you.
2. Use clear, high-quality images and videos. All social channels are highly visual, so your content shouldn't be blurry or hard to see. While it's tempting to share that image you just snapped, take time to ensure it's the best it can be before you post it. There are numerous apps to help with quick photo and video editing on your phone.
3. Spelling and grammar matter. Check the descriptions for your posts twice and post once. Luckily, most channels have editing
features if you make a mistake.
4. Don't ask people to follow you or use hashtags such as #tagsforlikes.
5. Ask permission from your followers or anyone else before reposting their content, especially customers who share images of their kids in their posts.
6. Share one post at a time at different intervals instead of blasting a bunch of posts simultaneously.
7. Don't tag people or pages that aren't relevant to your post.
More than just a fad, social media is changing the way consumers make purchases and build loyalty with brands. Create a strategy to reach your core audience and invest time to connect with your customers. You don't have to be everywhere to be successful, but you need to be somewhere with a well-thought-out strategy for your business goals.
Danielle Petroskey is the social-media manager at GroupeSTAHL. She has more than 20 years' experience driving strategic growth and product visibility for leading corporations. You can contact Danielle at danielle.petroskey@stahls.com or visit stahls.com.
The Direct Route
Upload videos directly to Facebook, Instagram and Pinterest rather than through a third party. These channels value videos over all other types of posts. And because these companies want you to stay on their platforms instead of being led to a site such as YouTube, they will show your uploaded videos to more people.
More Build Your Business
---
Keeping us clothed is a $1.5 trillion industry that consumes a lot of resources and casts a large environmental footprint.
FULL STORY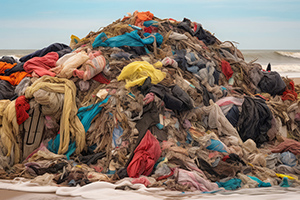 If you're busy, does that mean you're making money? Or are you so focused on getting work—any work—you're no longer paying attention to your bottom line?
FULL STORY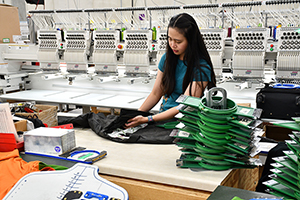 Taking out a loan or leasing to increase production capacity can help grow your embroidery, screen-printing or heat-pressing business, but do your homework first.
FULL STORY