Build Your Business: Management

---
When Decorated Apparel Design Goes Online
Find out how an online designer can help your shop improve the art-creation process and speed up some jobs.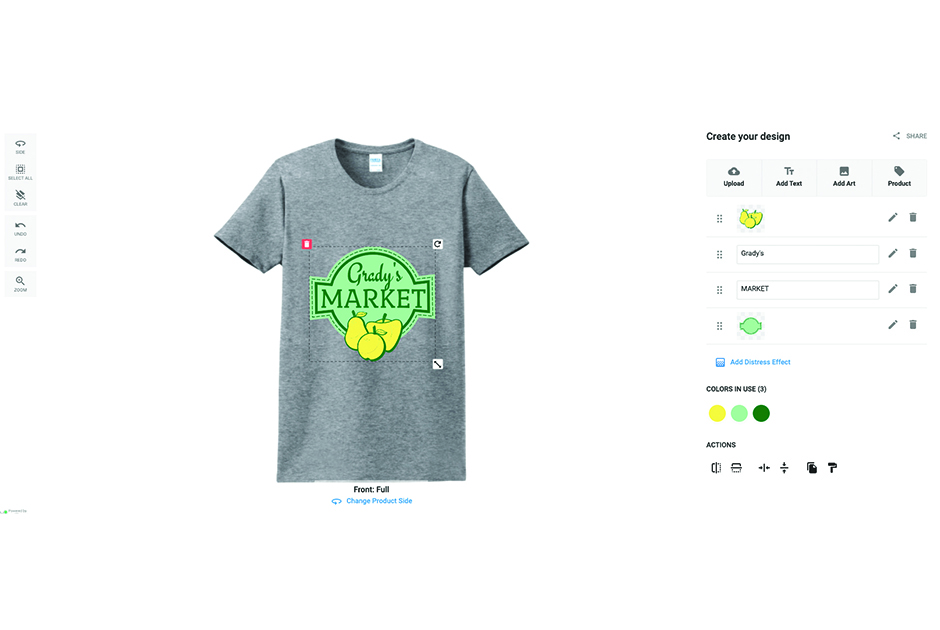 Shops can leverage technology like an online designer to build designs faster and move to production instead of getting caught up in the approval process. Image courtesy of InkSoft
---
Design is a central part of printed merchandise, whether it's a screen-printed T-shirt, embroidered polo, tote bag decorated with a heat transfer or DTG-printed hoodie. The biggest challenges shops run into with artwork often falls into two categories: A customer-provided image is too low-resolution for a print job — this is the most common — or it's a licensed image that can't be reproduced without legal permission.
Suppose a shop's art fees aren't explicitly established. Such vagueness can create an awkward situation for decorators since extra labor and overhead are incurred before they've even moved into the production phase.
Some businesses leverage technology to stay ahead of the competition and tackle this challenge. That technology includes software solutions for running a modern decorated-apparel business with tools like order and production management; e-commerce capabilities; and an online designer for customer artwork.
An online designer typically features a built-in catalog of design ideas and fonts, and takes the approval process online. Customers can browse and select designs for their jobs and send them to the shop, typically through an online portal. This tool helps cut down on labor hours and saves the shop money to improve profit margins.
Key Advantages
There are significant advantages to using an online designer over having customers submit their design ideas from varied art sources. Using an online designer means the decorator is in the driver's seat throughout the entire art-creation process.
Online designers come with preloaded designs and fonts. Hence, customers choose from existing graphics to which the shop already has access vs. working with designs that need extra work. Once a shop has mockup approval, it's easier to keep the customer from running to the competition since the shop has possession of those original designs.
Plus, there's no headache of dealing with licensed images that aren't cleared for print since all the graphics in an online designer library are fair game. Here are a few other reasons why an online designer is beneficial to print shops:
1. A faster design process:
This tool speeds up the art-creation process for customers who need simple designs. Shops can build a mockup quickly with existing design elements and submit it back to the client — all online — making it easier to move ahead on production faster.
2. Easier to upsell:
Since graphics featured in online designers usually are vector graphics and production-ready for printing, creating additional mockups is much easier. For example, if a customer wants a run of shirts, but a shop suggests a cap and hoodie add-on, incorporating that same design on other products is a smoother process.
3. Expands customer base:
Shops aren't limited to just local customers with an online designer. Since clients submit their design ideas online, a printer can work with anyone to whom they're willing to ship orders.
4. Easier repeat orders:
Once a shop has designed and printed a job for a customer with artwork from an online designer, they easily can access the same design for a reorder since all the details are saved in the cloud via the platform.
5. Adds a competitive edge:
Modern customers want effortless and headache-free experiences online, and a designer helps foster that experience. Plus, most companies offering an online designer regularly update the included art library. The combination of convenience and a constantly growing art catalog can give a shop a massive advantage over its competition.
Getting Set Up
Online designer costs will vary depending on the provider. Some companies charge an annual subscription fee, while others offer a monthly rate. Depending on the software provider, designer programs can come in different tiers when it comes to things like licenses, access and other add-on features.
For designers that allow appearance customization, shops should configure the platform's look to align with their branding. Some portals enable users to upload custom assets like logos and colors so that the portal matches a company's branding.
Some designer portals allow you to use their platform as a standalone website, embed the platform on your existing website or both. Weigh this option when shopping for an online designer.
Maybe it's essential to keep the current website your business uses because you like all the features you've built into it over time. However, a standalone site is an excellent option if you need a solution that doesn't require much web experience. The extra benefit of using a site provided to you by the company is that it'll generally already be mobile-optimized, another major component to attracting online business.
Types of Online Designers
Online designers usually are part of a full suite of e-commerce tools or built as standalone platforms. Options like DecoNetwork and InkSoft feature an online designer as part of a complete set of tools for order and production management, as well as online stores for selling printed merch. Another option, GraphicsFlow, allows customers to submit design ideas to shops and browse a design catalog online, but it's also a platform focused on streamlining art approvals and design creation rather than shop management.
Online designer programs don't replace design software. It's a sales-enablement tool to help shops connect with customers easier through the web, get a mockup put together quickly, then move ahead in the art-creation process.
Final design work for production still will need to be done in a professional design suite offered by companies such as Corel or Adobe. That said, if you're able to train most of your team how to use an online designer, it can be a powerful tool for other departments like your sales team.
For simple design ideas, it's much easier for your sales crew to put together a basic mockup to get a customer commitment, then finalize the design for printing. That frees up your talented art team to focus on the more complicated custom jobs that take longer to build.
Finding the Right Solution
There's no "one-size-fits-all" solution for every printer. Still, it's a great idea to test drive any online designer before purchasing. Companies that offer these solutions usually provide free product tours so you can ask questions and ensure the designer fits your business's needs.
Think of the designer as a vital technology to help modernize your operations instead of replacing another team member or anything already working well in your shop. It's essential to ensure your business has all the right tools and tech, so you don't have to worry about profits suffering or customers going to the competition. If you have an efficient tool to improve your art-creation process, you'll have more time to focus on those customers; print more apparel and products; and train your team.
Mike Clark serves as a senior copywriter for InkSoft. He's written for newspapers, online publications and print magazines, and has covered decorated-apparel industry topics for the last six years. For more information, visit inksoft.com.
Promoting Your Online Designer
To get the most out of an online designer, it's crucial that you promote it to your customers once it's configured. The easiest way to do this is by promoting it on your social-media channels and directly linking to the platform so customers can easily access it without hunting around on a website. With social channels like Facebook and Twitter, pinning a post about your online designer is a great way to keep it prominently featured.
Notifying customers via email also is an excellent way to ensure everyone knows about your online designer. You may think most customers are glued to their Instagram and Facebook feeds but email marketing still is a reliable way to attract customers who are serious about spending money. According to a recent Constant Contact survey, 60 percent of shoppers say they've made a purchase based on email marketing. A short, simple email promoting your online designer with a direct link to the platform can make all the difference in a few new or existing customers who need artwork for their printed merch.
More Build Your Business
---
Keeping us clothed is a $1.5 trillion industry that consumes a lot of resources and casts a large environmental footprint.
FULL STORY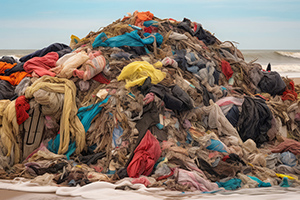 If you're busy, does that mean you're making money? Or are you so focused on getting work—any work—you're no longer paying attention to your bottom line?
FULL STORY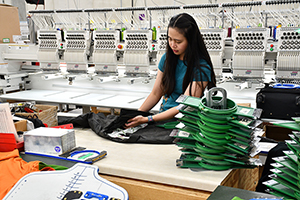 Taking out a loan or leasing to increase production capacity can help grow your embroidery, screen-printing or heat-pressing business, but do your homework first.
FULL STORY