Build Your Business: Management

---
Why Buyers Can't Get Enough of Streetwear-Inspired Pullovers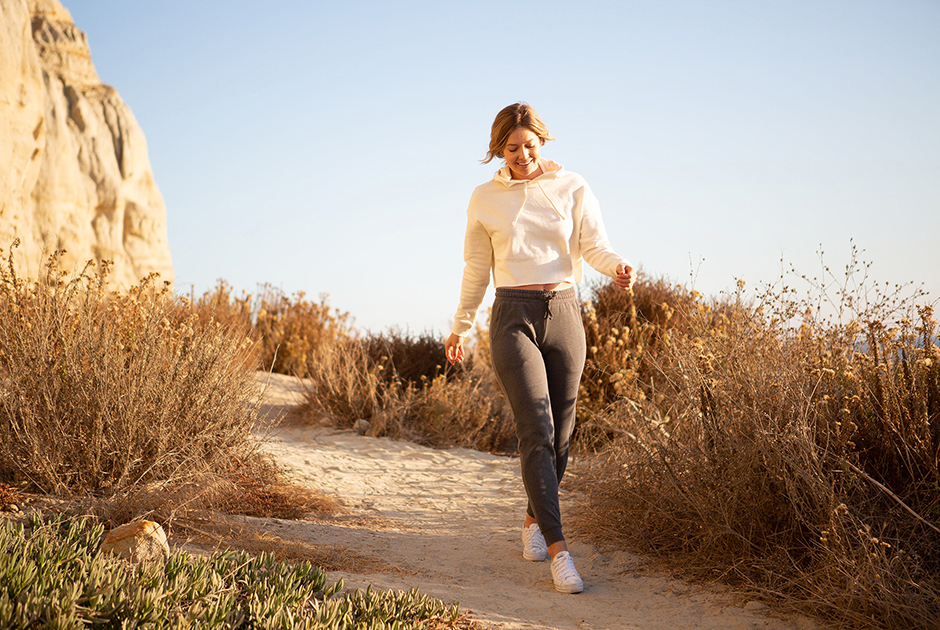 ---
Think of streetwear as comfort fashion—pullovers, T-shirts, joggers and sneakers. Designers took cues from consumers who want styles that meld the uber-athletic and runway-ready: This year's styles blend on-trend silhouettes, tailored fits, luxe fabrications and comfort together. In addition, COVID-19 accelerated the pre-pandemic trend toward casual dressing with the sudden increase of people working from home.
Traditionally, decorators sold layering pieces, like pullovers, from late summer into early winter. Now, meet a new generation of lightweight, comfy pullovers. These basics make a year-round fashion statement—and win even more impressions than a classic T-shirt that only gets seen in warmer months.
Here's how to sell and decorate pullovers like a pro.
Streetwear isn't going anywhere, so start selling it.
Thank the OG streetwear brands like adidas, Stüssy and Supreme for setting off the trend. In 2017, a big collab between Supreme and Louis Vutton marked a turning point in how luxury brands viewed streetwear. Then in 2018, Louis Vuitton appointed Off-White founder Virgil Abloh creative director of menswear.
Now, a plethora of luxury houses like Gucci and Balenciaga routinely offer streetwear at higher price points. Recently, Polo Ralph Lauren collaborated with Palace, and Fendi and Fila launched a limited line combining the two brands' logos. In fact, 76% of fashion and retail executives say they expect streetwear to grow significantly over the next five years, according to a recent HYPEBEAST and strategy & streetwear report.
We're also seeing Millennial and Gen Z influencers embrace street-style pullovers on their Instagram and Tiktok accounts, so this trend has definitely become part of pop culture. Younger consumers want to wear undeniably cool, but practical, apparel from authentic brands like Palace, Vetements and Fenty—and streetwear fits that bill.
The wider appeal? Streetwear styles work for a wide demographic, which is perfect for branded apparel, as two-thirds of buyers say a streetwear product never goes out of style.
Keep up with 'Work From Home' trends.
The pandemic pushed about 62% of 65 million employed Americans to start working remotely, and this looks like it's going to be the new norm. A recent MIT study indicates that more than half of workers won't return to their offices full-time.
On the consumer side, the HYPEBEAST report found that 70% of buyers like streetwear because it's "cool," while 57% consider "comfort" to be a key factor.
This WFH shift has solidified what consumers have wanted for years: comfort fashion with elevated details and soft fabrications. Pullovers are a staple of this trendy at-home uniform, which is why you should be pitching them to customers.
Tap into current style trends.
Because '90s fashion is still heavily influencing current trends, tracksuits, along with matching tops and bottoms, are making a comeback. You'll see matching streetwear tops and bottoms in neutral hues, like this season's Pantone color, Rose Tan. This is a great opportunity to upsell by offering a pair matching of joggers or sweatpants with your sweatshirt orders.
Also look for unique detailing in the latest crop of pullovers, which add that premium touch. These include raw seams and edges, hardware like zippers and drawstring ends, colored drawstrings, oversized kangaroo pockets and color blocking.
Finally, oversized silhouettes have become the norm in streetwear. These roomier garments echo the rise of remote work, casual dress codes and the push toward 24/7 comfort.
Since streetwear-style pullovers are an ultimate statement piece, it makes total sense to go big or go home on the decoration. On the runways and retail, there's a generous selection of techniques you can offer:
● Oversized embroidery
● Twill and chenille appliqué
● Vinyl patches or lettering
● Text-based graphics
● Multimedia designs.
Buyers also want unique artwork locations, so branch out into decoration on the sleeves, above the bottom hem and inside a hood. Offering personalization with vinyl or direct-to-garment printing gives you an extra edge over your competitors. And for a higher-end look and price point, don't forget embroidery name drops.
Your Bottom Line
As a branded apparel seller, your customers need you to know what styles and decoration is current. Show them why pullovers open up so many new branding opportunities to them all year long.
James Andres is Content Manager for S&S Activewear. Contact: jandres@ssactivewear.com.
More Build Your Business
---
Keeping us clothed is a $1.5 trillion industry that consumes a lot of resources and casts a large environmental footprint.
FULL STORY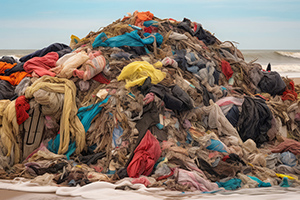 If you're busy, does that mean you're making money? Or are you so focused on getting work—any work—you're no longer paying attention to your bottom line?
FULL STORY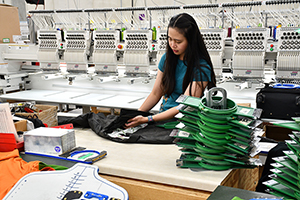 Taking out a loan or leasing to increase production capacity can help grow your embroidery, screen-printing or heat-pressing business, but do your homework first.
FULL STORY