Build Your Business: Management

---
Why Social Media is Worth Your Time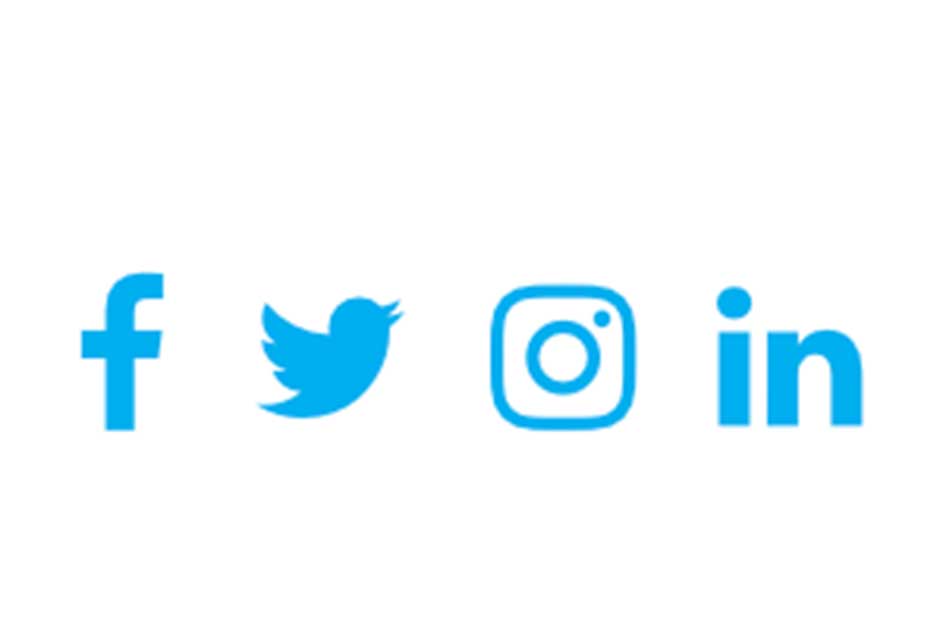 ---
Social media is the most-effective, least-expensive method of advertising and marketing your decorated apparel business that has ever existed in the world. And yet, according to five social media gurus I interviewed for this series, they see only a tiny percentage of decorators taking advantage of it.
Having interviewed hundreds of shop owners, consultants, industry leaders and experts over the past 39 years as a journalist (former editor of Impressions and now freelancer), marketing has never been a strong suit for decorators, and sadly many of them went out of business because of a lack of it. But now you have an opportunity to target your core market in a way that has never been possible before.
Many of you will know Aaron Montgomery, president, Montco Consulting, St. Peters, Mo. He has been a familiar face at industry trade shows and actively involved in the decorated apparel industry since 2000. He currently consults, speaks and writes on a variety of decorating processes as well as social media and marketing. He's co-host of the well-known podcast "Two Regular Guys," which covers all aspects of the decorated apparel industry.
"Decorators had walk-in business and did Yellow Page ads for years, surviving without making any changes. But now we definitely seem to be a little behind. "If you want to stay in business, you've got to figure this out.
"It's better than it was four or five years ago, but what you learned back then is already outdated. Decorators need to do more."
The beauty of social media is there is no more spending money on an ad (print/radio/TV) that perhaps less than 10% of your potential customers may see, and far fewer will respond to. (While Impressions' advertisers get to put products in front of their core audience, the average decorated apparel business does not have a comparable vehicle.)
But thanks to social media, you now have the tools to identify your core customer and put your services in front of them. This includes someone who has bought your services in the past or has prime potential to do so.
Due to the social nature of these platforms, you can build relationships based on trust and direct communication, which has never been possible with traditional advertising. Done right, you can get almost immediate feedback on a post, product, or ad.
Is your ad not gaining the traction you expected? Using Facebook Ads Manager, you can find out how many people viewed the ad, clicked on the link, the time of day you got the most reaction and other valuable data that you can use to fine tune your ads to maximize their performance.
Erich Campbell, (facebook.com/erich.campbell) who is currently program manager, commercial division, Briton Leap, representing its Embrillance embroidery software, was an embroidery digitizer and designer for more than 18 years in a high-volume shop. Having done social media marketing for his employers in various capacities since its inception, he has seen what works and what doesn't.
According to him, the biggest reason every decorator should be using social media is for its social proof. "People will buy things, because they've seen them and they know they work. The ability to build that kind of trust before anyone even comes to see you is amazing.
"The thing that everyone is scared of is that they are going to have to support or discuss things online, like through Facebook Messenger. But I think having immediate contact with people and answering them where they live is important.
"There are people out there where this is the only way they are going to talk to you. They are not going to call you. And if you have a large chunk of your business that lives in that space, you should be there," he concludes.
What social media gives you is the power of an immense ocean of data that is collected every time someone is on a channel. Many of us have experienced the almost eerie way certain ads will pop up while you are scrolling through your feed. If you had been surfing recently for a new tent to go on a camping trip, you will see tent photos appearing in that far right hand column.
Maybe you ordered some flowers online for a loved one and now all kinds of deals and offers for fresh flowers are showing up in your feed. How is this done?
It happens because the website you visited embedded a small piece of code called a "pixel" on its website that collected data, which in turn helped track conversions from Facebook ads. It also can help you build targeted audiences for your ads.
It identifies people who have already taken some kind of action on a website and allows the company to do what is called "retargeting." You send them another ad with a different angle or benefit that may induce them to buy.
What this means is if you want to target schools and teams, you can use strategies that allow you to create an ad that is seen by students, parents, teachers, and coaches of whatever schools you service. And if you already have customers from those schools, but you want to cultivate new clients, you can upload your customer elist to Facebook, and it will make sure your ad does not appear to those existing clients.
Or maybe you have a new product that you want to inform your existing customers about. In that case Facebook uses that elist to identify those people. So your precious ad dollars are laser targeted to a specific group that you want to see it.
In this new column, I am going to be talking to our industry's greatest social media marketers as well as sharing with you the best information available from social media experts around the world. All of this will be presented with a decorator's viewpoint in mind.
If you've been procrastinating on getting started or if you are disappointed in your current attempts, I hope to help you identify the best practices, troubleshoot your individual challenges and ensure that you are getting the greatest return possible on the time, effort, and money you invest in today's digital marketing methods.
More Build Your Business
---
Keeping us clothed is a $1.5 trillion industry that consumes a lot of resources and casts a large environmental footprint.
FULL STORY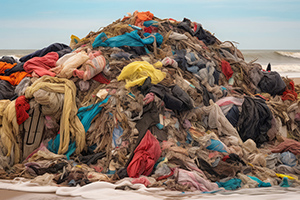 If you're busy, does that mean you're making money? Or are you so focused on getting work—any work—you're no longer paying attention to your bottom line?
FULL STORY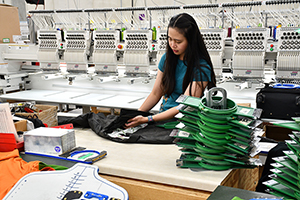 Taking out a loan or leasing to increase production capacity can help grow your embroidery, screen-printing or heat-pressing business, but do your homework first.
FULL STORY