Build Your Business: Management

---
Why You Should Create a Social Media Content Calendar
By planning your posts in advance you ensure that no matter how busy you get, your digital marketing still happens.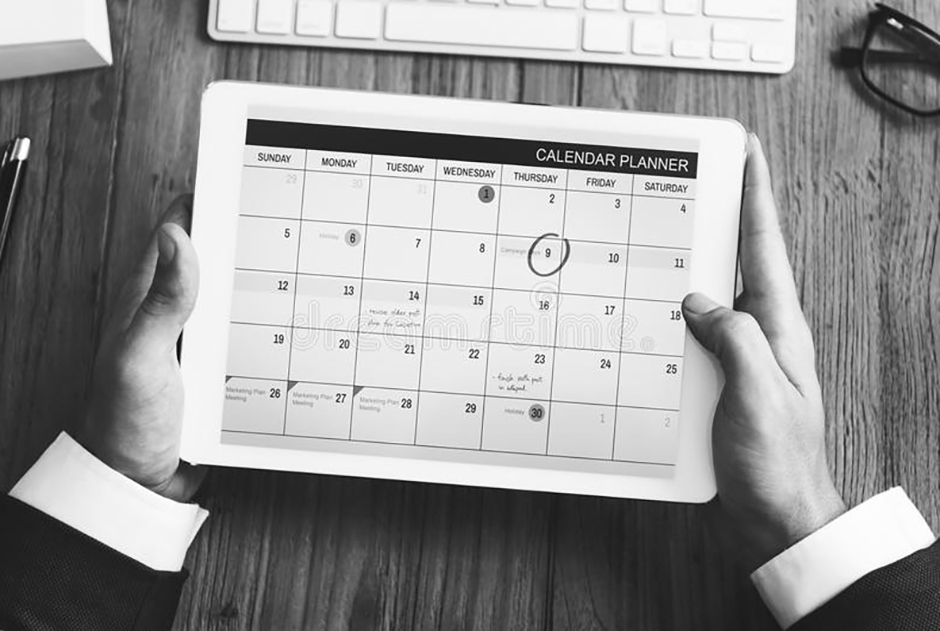 ---
In my experience of being in this industry for the past 39 years, the average small- to medium-size decorated apparel shop does not do a very good job of marketing. A big reason is a lack of time and resources. Unless your shop is generating enough income to make marketing a priority—meaning it's someone's job to do it—it usually doesn't get done.
You may put out the occasional flier or do an e-blast, but efforts are usually random and sporadic and only happen when business slows down.
As I have been preaching since my first column, social media is the least expensive and most effective way to market your business and, in fact, is being used by all the top companies in our industry and many of your competitors.
In the past two columns, I focused on showing real-life examples of what some of the most successful social media savvy printers have been posting. The next step in this journey is learning about social media content calendars.
See those two past columns here: October  and November.
By employing this tool, some experts claim that you can create a week's worth of content in only 30 minutes. Does this not sound do-able even for you?
The biggest advantage of a social media calendar is it helps you get organized and acts like a step-by-step guide that makes it easier to do. First off, you create categories (sometimes called "buckets") of the different types of content you want to publish and then you fill in the blanks so to speak.
In addition to making you efficient, a calendar ensures you have consistency, which is necessary to build your community. Posting as the mood strikes or time allows does not help you build a following. The goal is to have regularly scheduled posts every day so at any point in time, if someone visits your page(s), they can see you are active and engaged.
The beginner stage of doing this involves only one platform, whether it's Facebook, Instagram, Linked In or Twitter. The advanced level is scheduling on all of your social media accounts. Some printers are even employing Pinterest and TikTok. Your customer base determines which ones you need to be present in.
While this may sound like a lot of work, when you do it right, you are reformatting and repurposing content for each platform or channel. You are never creating all-original content for each outlet every week.
Original substantial information is called "pillar content." This might be a blog, a podcast, a video, a white paper, or an ebook. It will take more than 10 minutes to put together, but once it's done, it can be repurposed to create up to 30 posts on your various media outlets.
Examples might be:
What kind of artwork produces the best printed results?
How to know if your artwork is the right size and resolution?
Where to find good-quality artwork on the Internet
Special effects and how they can enhance your design
The five characteristics of a good-quality T-shirt
The five most popular trends in T-shirt graphics
The five principles of good T-shirt design
Another reason for using a calendar is to make sure you don't forget time-sensitive content. Whether it's an upcoming local festival, an annual garage sale, your company's anniversary, or something similar, you want to build the hype early enough to get the full promotional value out of it.
For example, maybe your company focuses on dogs as a niche. You will not want to miss a chance to post on Aug. 26, which is National Dog Day. Is there a conference your customers frequent each year? Start reminding them of printed merchandise they will want to order in plenty of time for their show.
Your calendar also acts as a record book of what you have done. Each week or month you can review what was scheduled, and this can help you avoid being redundant or if it was a big hit, maybe you want to come up with a similar post.
Over time, you will use your calendar to see what you posted in the same time period the year before, and see what you might want to do again.
Depending on your company's resources, you may want to have a monthly meeting where you assign various employees to come up with content that is then funneled to a coordinator to schedule and publish. This takes the workload off of a single person and allows for more varied and interesting posts. Prescheduling allows you to do this.
And finally, a calendar ensures you have the right balance of educational and entertaining vs. promotional. Some of you may have heard of the "411 Rule." This is a ratio of how many posts are original, content from others, and reshares. For example, for every six posts, four should entertain or educate; one should be a soft sell and one is a hard sell.
However, this is not a hard-and-fast rule and in fact, you need to do your own research with your audience and test to see which ratio works best for you. Another popular ratio is 555.
Five updates about you and your content
Five updates about others
Five responses/replies
While a social media calendar is a great tool that will increase your effectiveness and save you time, you do not want to preplan all your content. Leave room for real-time updates and spontaneous happenings.
Envision Screen Printing and Embroidery, Dubuque, Iowa, is a great example of this. Tom Rauen, owner, says "We post as things happen so we are constantly documenting and sharing what we are doing."
In my next column, I will go into how to create a content calendar and share some tools and resources to help you get started.
Deborah Sexton is the former editor of Impressions Magazine, where she worked from 1981 to 2001. She now owns her own company, Saracen Communications, doing digital media marketing, copywriting, and public relations for companies in the decorated apparel industry. You can reach her at dsexton@sbcglobal.net.
More Build Your Business
---
Keeping us clothed is a $1.5 trillion industry that consumes a lot of resources and casts a large environmental footprint.
FULL STORY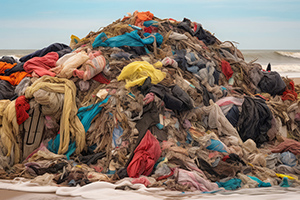 If you're busy, does that mean you're making money? Or are you so focused on getting work—any work—you're no longer paying attention to your bottom line?
FULL STORY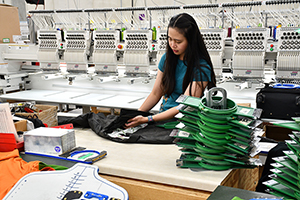 Taking out a loan or leasing to increase production capacity can help grow your embroidery, screen-printing or heat-pressing business, but do your homework first.
FULL STORY