Build Your Business: Trends

---
Spilling the Tea on Tees
Comfort and color will reign supreme for T-shirts in 2023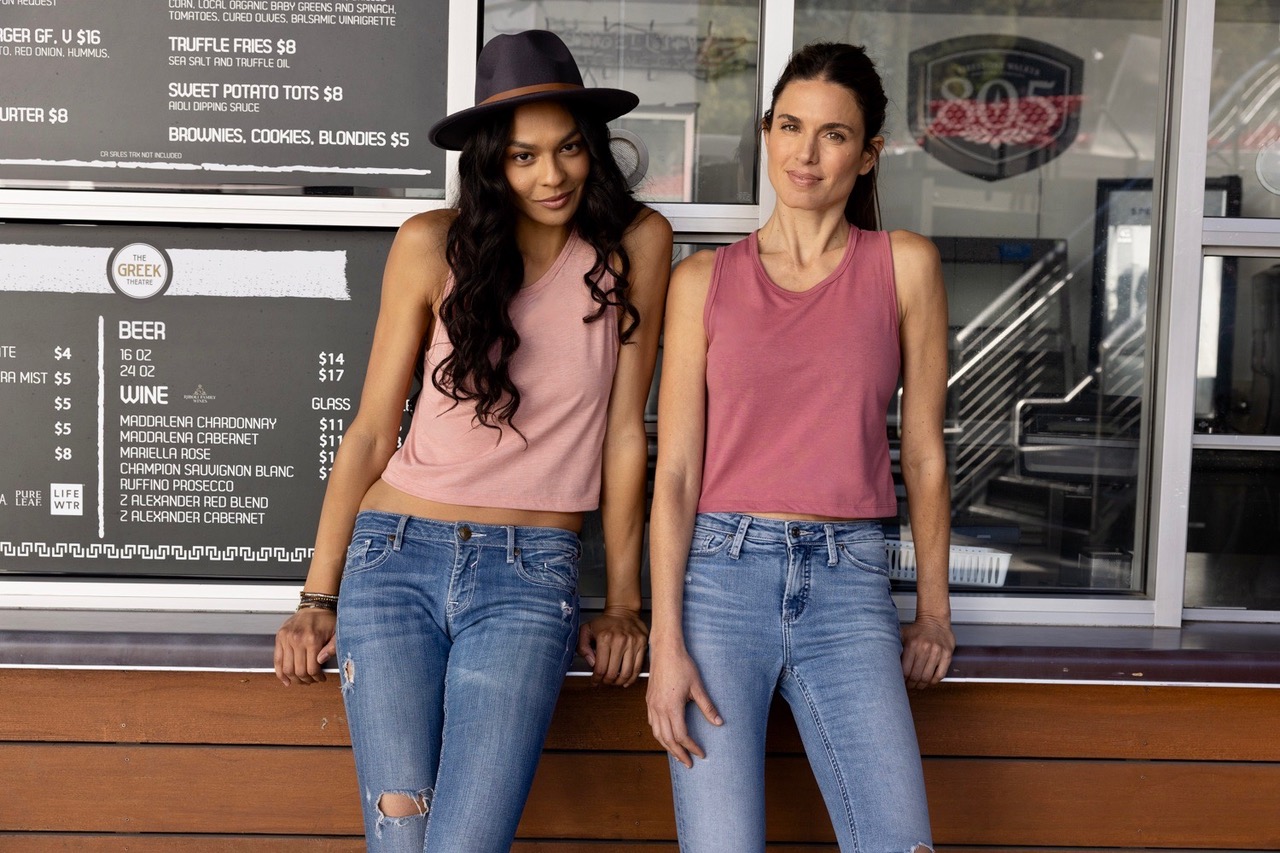 Offering an easy transition from a versatile layering piece to all "fun and games," Next Level introduces its Women's Festival cropped tank. Photo courtesy of Next Level Apparel
---
A T-shirt is an essential component of many a wardrobe. As the country moves forward from the pandemic, expect colors to become a little brighter, fits to become a little more relaxed and weights to become a little heavier. All of these trends tie into comfort, which will continue to be a buzzword for tees in 2023.
Anything but Basic
The basic T-shirt is anything but. Sure, the same standard tee that has been around for years is still here, but manufacturers are putting a different spin on these products. For example, while lightweight was once king, styles are inching back toward mid- and heavyweight.
Besides heavier weight, other Buzzwords that will define the basic 2023 T-shirt include: vintage, old school, classic, boxy and mid-length.
Another trend is CVC, or "chief value cotton," which according to Kevin Freeman, vice president for merchandising and product development with Gildan, continues to be one of the fastest growing categories in fabric, due to its soft feel and competitive price point compared to tri-blends.
Then there are the seemingly endless color choices available these days. "The basic tee will be popular because it is offered in so many colors and sizes. It's a staple," said Mary Bostwick, vice president of marketing with Delta Apparel.
"Volume driving sustainable fabrications and trims made in core silhouettes will be the approach for 2023," Freeman says. "Styles with odd fits or designs such as color blocking, hard-to-source expensive trims or fast fashion silhouettes will probably fade. That doesn't mean you'll never see a simple Henley [which combines a round collar with a short placket] again, but it will be done in a considered way to ensure the product has longevity."
Go Bright or Go Home
Perhaps it's symbolic of a world looking a little brighter after the gloom and doom of the seemingly never-ending pandemic, but the general consensus is that pastels and other brighter hues will be trending. Of course, neutrals and basics like black and white are still going to be popular, but Bostwick, for example, said that she is seeing a spike in color. "People are looking to get away from the drear and go back to fun, bright and fresh," she observed.
Freeman agreed, saying, "Muted, soft pastels (think light blues, soft yellow, light pinks and peaches) will continue to be important in the spring and 'non-color' colors such as sand, tan, light grays and natural have also been popular with significant growth." He believes that color will be a major trend driver versus a specific fit.
Similarly, Eric Simsolo, vice president of business development with Next Level Apparel, noted a return to the classics (black, white and gray) with a minimum of outlandish colors. "Pastels and neutrals are still very strong," he said, adding that customers are looking for certain differentiating elements of a product—like a special wash treatment or a unique heathering pattern in which a soft, muted color is created by combining multiple, colored fibers into a single yarn—and that
today's neutrals are not entirely neutral, but include a touch of warmth, and tie-dye is still selling well.
Emily Quilter, product design director with Augusta Sportswear, also noted color differences in active versus casual tees. "Heather and mélange textures continue to be important, along with rib and mesh fabric constructions on the active side," she said. "Versatile neutrals are key on the casual side—grays and natural bone tones, along with outdoor-inspired shades of olive green, deep orange, maroon and deep ocean blue. In activewear, bold clear brights are on trend, contrasted to black or white."
Performance and Comfort Levels
Of course, comfort remains a priority when it comes to T-shirts, and relaxed fits are expected to increase in popularity across the board as part of what Simsolo described as the "post-Covid comfort-based wave."
Quilter agreed, saying, "Above all, consumers are looking for comfortable apparel that can be worn for multiple occasions: gym, errands, school, work, etc. For fabrications, comfort factors such as softness and stretch are key, with sustainable, recycled fibers being very important. Designs are streamlined with a focus on elevated detailing in trims, textures and color."
Along these same lines, Freeman noted specialized garment washing and dyeing can also serve to provide the cozier, lived-in feel now in high demand. "It's showing up in various types of dyeing, from acid washing to mineral washing to classic pigment washing, to name a few," Freeman said.
According to Quilter, look for performance-related buzzwords like stretch, wicking, antimicrobial and cooling. "Performance attributes and enhanced functionality in everyday apparel will continue to gain importance for consumers as they look to get more function and comfort from apparel," she said.
Sustainability
The buzz on sustainability has been getting louder each year in the apparel business, and despite the supply chain issues that have plagued the industry the last few years, sustainable fabric development continues to strengthen in 2023.
"The wholesale channel has caught up. What still isn't clear, though, is what the end-consumer is really looking for when they ask a decorator about an 'eco-friendly' or sustainable tee. Is it a garment made of recycled or sustainable materials, or are they also interested in sustainably minded brands and what they stand for?" said Freeman.
Whatever its exact form, Quilter said she believes sustainability will ultimately become the norm rather than the exception. "The move toward increased sustainability has been a key part of our new product offerings at Augusta Sportswear Brands, with new T-shirt and fleece offerings in our 'Eco-Revive' collection at the forefront," she said. Eco-conscious choices, like recycled polyester blends and tri-blends made with sustainable fiber, are especially relevant for the younger consumer, she added.
Beyond that, many customers now care about sustainable company practices as well. "For Delta, our sustainability efforts are focused in our operations," said Bostwick. Similarly, Freeman said Gildan is also taking a broader approach, focusing not just on materials but the sustainability of its manufacturing processes all the way through.
In this same vein, Simsolo said Next Level moved its company headquarters into a Leed Platinum certified warehouse, designed according to a points-based system that quantifies a company's ability to reduce its energy consumption and, by extension, its carbon footprint.
Taking Shape
In term of design, what's old is new again when it comes to silhouettes and fits. Slim fits, for example, are still a thing, but are fading into the background. "I've noticed we're seeing a lot of cropped tops and a lot of boxy tees, so we're going back 10-years-plus to a style we've seen before," Bostwick explained.
Quilter agreed, noting boxier shapes with drop shoulder seams appear to be trending with younger consumers, in particular, as they look for looser fits, which in turn allows for more unisex sizing. "Shorter lengths and streetwear influence will continue to be important, with less dramatic, more universally wearable versions increasing in popularity, especially with younger consumers," she said.
"Oversize is what I call an offshoot of comfort," said Simsolo. For women, he said, there is more of a relaxed cut, which started years ago with the "flowy" look. More recently, oversized fits are becoming popular with men as well.
"Form fitting is not on trend anymore unless you're talking about yoga or athleisure," he explained. "When oversize first came into play, it was streetwear. That still applies, but not as much as it used to. With an en masse version of the oversize type T-shirt, you'll see a more relaxed, drop shoulder, maybe a thicker neck and a heftier fabric."
In addition to sizing, Freeman said vintage, throwback looks will continue to be popular, particularly among younger consumers. "This is driven by the growth of garment dyeing. It will continue to be important in 2023," he said.
Simsolo added that products with an intentionally distressed look are also doing well. "In e-commerce sales, you're showing just a picture. You can't feel the fabric, as everything is based on the visual. How to differentiate a black T-shirt? Give it more character," he explained.
The Fine Print
In terms of decorating, direct-to-film (DTF) and direct-to-garment (DTG) will remain important printing techniques across the industry, as both are continuing to grow exponentially, allowing decorators to print more quickly and in a more environmentally friendly manner, owing to the efficiency of the two processes.
In practice, DTG printing is most useful for smaller orders, especially when creating multicolor designs. DTF, however, solves problems DTG cannot, thanks to its utility at decorating a wider variety of textiles, including heavier weights. DTF also offers the advantage of a decorator's not having to pretreat the garment in advance.
Looking ahead, Freeman believes that DTF and DTG will serve as complementary technologies in light of their different strengths. "Cotton and cotton rich garments are still the least complicated and best option for most techniques. It really comes down to the fabric plus the design the consumer wants. Lighter fabrics can't withstand heavy multi-process screen prints, polys have to be handled with care to prevent bleeding, and low-stitch density loose knits may not be ideal for techniques like DTG due to the wet method and how the fabric absorbs the ink," Freeman said.
Freeman added: "What's key is to be educated on what your consumer wants in the fit/feel of the fabric, designing the right art for that fabric and using the right print technique to maintain the integrity of the fabric. When these come together in harmony, there's no limitation to what the decorator can do."
Hilary Daninhirsch is an award-winning freelance writer based in Pittsburgh. Her work has been featured in a number of lifestyle and trade magazines. She can be reached at hdaninhirsch@gmail.com or hilarydaninhirsch.journoportfolio.com.
More Build Your Business
---
For many decorators, the end-of-the year holidays, and Christmas, in particular, represent their biggest selling season.
FULL STORY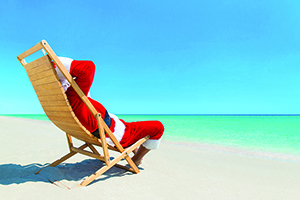 Fall is in the air, and with it comes a cornucopia of new apparel, with comfort continuing to be the name of the game. Fleece is also becoming more of an everyday wear item at the same time it straddles gender lines.
FULL STORY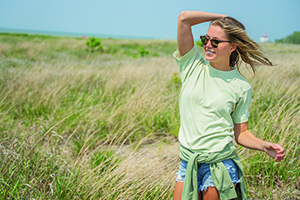 Austrian-born economist Joseph Schumpeter's economic "gale," as continuing advances in business tech are sometimes known, has been a good thing for the decorated apparel industry in the United States in more ways than one.
FULL STORY