Build Your Business: Trends

---
Dickies' Insight into Workwear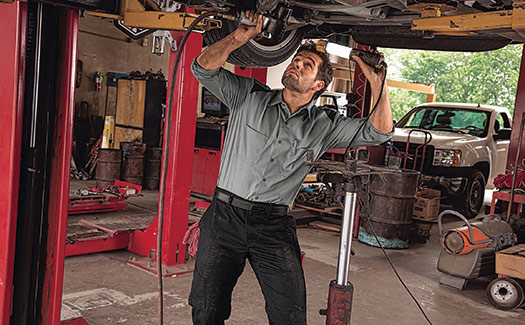 ---
From flame-resistant pants and high-visibility shirts to scrubs and chef apparel, the workwear market is full of on-the-job essentials. Durable and practical, these garments are designed to keep wearers feeling comfortable and looking professional while they're on the clock.
In recent years, the market has seen notable changes, with technological advancements and performance capabilities taking 
garments to the next level. But while new looks and features constantly are surfacing, the market remains true to its hard-working roots, according to Susan Kohout, Dickies' director of marketing.
Impressions recently sat down with the workwear expert to discuss this burgeoning product category and its place in the industry.
Impressions: In your experience, what do customers look for in their workwear garments?
Susan Kohout: Durability and comfort are two of the No. 1 features that they look for. You are wearing these garments for work; you're wearing them multiple times. You want something that's going to hold up through multiple washes, looks good all the time and that is comfortable to wear. If you're stuck wearing a uniform, it better be comfortable because you're working in it.
Impressions: What drives trends in the workwear market?
SK: We keep an eye on a couple different things. We look at what's happening in retail, obviously, and what's happening trend-wise. We look at behavioral differences in the workforce and really listen to the people who are working in these garments to determine what their needs and wants are, and what's missing from their apparel.
We constantly are traveling with our customers to talk to end users. We also have an entire design staff that goes to various retailers to shop for trends worldwide. But most of the important data isn't found on the runway; it comes from what the users are saying about their needs.
Impressions: Performance is a buzz term that has permeated apparel in the past few years. Is this something that is a focus in workwear apparel? Explain.
SK: For the past few years we've been hearing about this trend. Everyone wants to say they offer performance. We've actually built performance into our garments to assist with the working environment. We are bringing athletic-type styling and fabric performance to the workwear industry, meaning that the garments offer wickability, breathability and flexibility.
Wickable, snag-resistant polo shirts are something that you see Under Armour selling, but you also see them in a work environment. Pants and shirts now are made with fabric that has flexibility to it, whether it's mechanical stretch or stretch created through use of an additive. In the case of fleece, we've got a line of workwear that is designed for the tactical arena that basically is taken out of the ski and snowboard industry. Several years ago, you really didn't see these things. The fabrics lasted a long time because they were built with technology to keep the color pure or help keep them durable, but they really didn't move. Now, customers want fabrics that will flex and move with them.
Impressions: How do the demands of different industries factor into the evolution of workwear garments?
SK: We look at the various industries and try to engineer products specifically for them. For example, in the tactical arena we recently did a three-month, wear-test study where we used 82 different officers throughout the United States and had them evaluate product. We even sent product to the security team to Afghanistan. These wear-testers gave us true, honest feedback. From there, we made adjustments before we introduced product.
Law-enforcement officers carry a lot of stuff. They carry cell phones and need pouches for their weapons. It was important that we build an "L" pocket where a knife could sit and a cell-phone pocket in a position that made it easy to get a phone in and out during stakeouts.
We also took a good look at the food-service industry and talked to a lot of different wait staff. One thing that we kept finding is that they don't always have aprons with pockets — not all restaurants allow that. They need a place to put their order wallet, so we designed pockets to accommodate that. They have to carry lots of pens, so we designed a place where they can store them (people in restaurants tend to be pen thieves).
Most also have to carry key cards, so we designed a retractable tab where they can connect their key cards without pulling it off their belt loops.
In the automotive industry, workers can't be anywhere near a car if they have anything on their body that could scratch it. So we engineered a tab button, which is like a jeans button in that it doesn't fall off like regular buttons do. This tab button has a proprietary coding that keeps it from scratching.
They also carry a lot of tools — from screwdrivers to little flashlights — that they use to do their jobs. We try to build pockets in a manner that allows them easy access to these items.

Impressions: What colors are currently popular in the workwear market?
SK: Uniforms are fairly traditional, but what we are seeing are kind of sophisticated pops of color. For example, what would be a traditional black shirt may have a red shoulder treatment. Or, you may have a subtle color-blocking treatment on your shirt. The color blocking, in particular, we've seen spanning a lot of industries — everything from delivery to food service.
Impressions: What cuts or styles are trending?
SK: In the uniform industry, a regular or a loose fit is the standard. The reason is that wearers are bending, moving and kneeling, and they've got to be able to have range and be comfortable. There are options in a wide variety of fits — everything from a slim to a slim skinny — but in the true workwear industry, we're seeing regular and relaxed fits. We have, however, moved away from that loose fit that you were seeing years ago.
Another shift we've seen for placket shirts is a movement away from a ribbed collar toward a self-fabric collar. One of the reasons for that is that a ribbed collar tends to fade at a different degree than the body of the fabric, which can make garments look unprofessional after prolonged laundering. The self-fabric collar has a more professional look to it.
Impressions: How has workwear for women changed during the past few years?
SK: It all depends on what type of company you're 
working with, but the main difference is that it is essential to have a women's-fit garment. These garments need to be truly sized up, offering missy and full-figure sizes, so they truly fit the woman worker.
If you had asked me that question a couple years ago, even as little as five years ago, you'd probably have found that most of the companies out there were kind of shoving their women into men's clothing.
Impressions: What are some of the unique technological features that today's workwear styles offer?
SK: Heat stress is one of the No. 1 complaints from people. There are a lot of 
different industries that deal with warm climates or hot environments, from manufacturing to delivery and automotive.
We developed a product called WorkTech that's based on a study of the hot zones in the body. Your body heat builds up right down the center of your back — called the "stove pipe" — and then is released through your collar. WorkTech products are engineered with an AeroCool mesh design under the arms, on the back area and around the neck that allows the body to circulate air, move moisture and cool down. The nice thing is that it doesn't look like some of the designs in running clothes; it looks like a regular uniform, but still offers the comfort.
We also use what's called StayDark technology. It uses a dye formula that keeps the color consistent over the life of the garment. We test the garments through up to 100 industrial washes, which are very harsh conditions. It's basically like boiling your clothes for five years. If it's going to hold up through that, it's going to be great for the work environment.

Impressions: What changes do you see on the horizon for the workwear industry?
SK: I think it is a challenge for people to think about how to adapt product as the job changes and as technology changes. Think about cell phones and smart phones and how quickly things changed.
This is just "pie in the sky," but maybe in the future, hand-held scanners in manufacturing facilities will be built into the cuffs of shirts. Maybe fabrics in clothing will be able to tell the temperature, making sure employees don't get overheated. Or maybe fabrics will have a cooling system built right in. I think that you'll see more and more things built into wearables in the future.
More Build Your Business
---
For many decorators, the end-of-the year holidays, and Christmas, in particular, represent their biggest selling season.
FULL STORY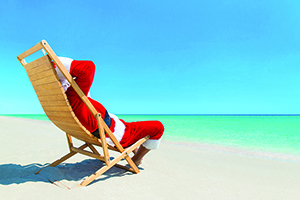 Fall is in the air, and with it comes a cornucopia of new apparel, with comfort continuing to be the name of the game. Fleece is also becoming more of an everyday wear item at the same time it straddles gender lines.
FULL STORY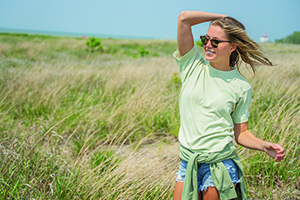 Austrian-born economist Joseph Schumpeter's economic "gale," as continuing advances in business tech are sometimes known, has been a good thing for the decorated apparel industry in the United States in more ways than one.
FULL STORY