Build Your Business: Trends

---
Fleecewear Trends: A Soft Touch
Casual, everyday comfort will define fleece trends for fall 2023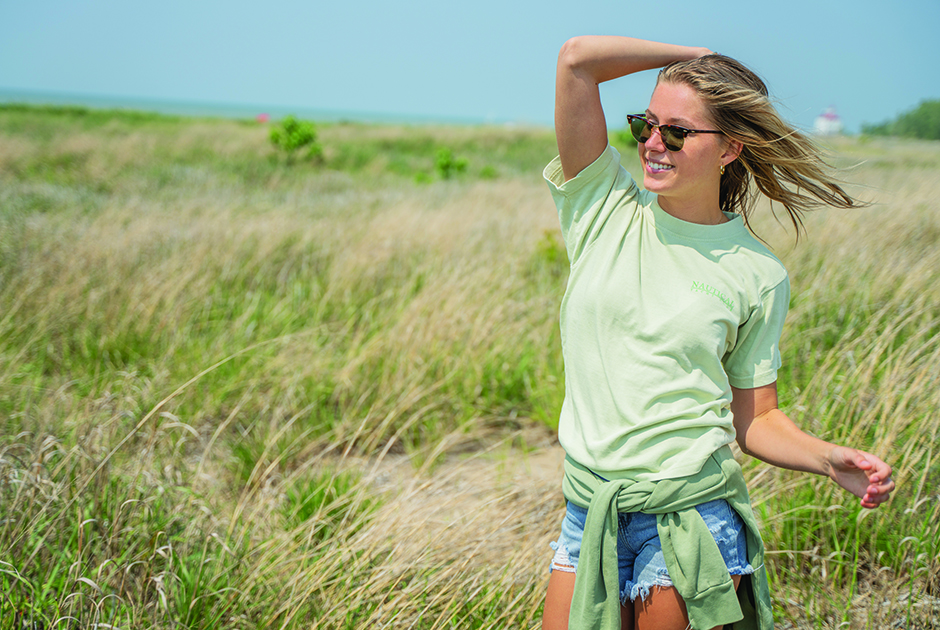 ---
Fall is in the air, and with it comes a cornucopia of new apparel, with comfort continuing to be the name of the game. Fleece is also becoming more of an everyday wear item at the same time it straddles gender lines.
The Buzz on Fuzz: The Comfort Zone with a Side of Sustainability
Buzzwords for fleece styles in the fall of 2023, for both men and women, include: classic looks; softness; comfortable fit; relaxed; cotton rich; cotton face; versatility; breathable fabrics; and sustainability.
Marcus Davis, product development manager for HanesBrands Printwear, succinctly describes the 2023 fleecewear trend as "casual comfort."
"Casualization of apparel is expected to continue with consumers not wanting to give up apparel that makes them feel good. Comfortable clothes are a priority, but so are versatility and value, especially during tough economic times. As budgets tighten, consumers need every purchase to work harder for them," he says.
Caius Olowu, director, design and pre-production with Next Level Apparel, pointing to fleece's versatility, adds, "Fleece is now an everyday wear item, accepted as a day or night item, casual or dressed up," also noting that fleece is an ideal layering substitute for outerwear, depending on the climate.
"Eco-friendly and sustainable products are huge right now—garments made with recycled cotton, and polyester as well as colors," says Courtney Karam, general manager with Citadel Brands.
Milissa Gibson, sales director with Lane Seven Apparel, agrees, noting that traceability is important for consumers who are seeking sustainable clothing. "You're seeing customers demand certifications and knowing where and how the product was made and demanding a higher level of sustainability throughout the manufacturing process."
Additionally, Davis suggests consumers are looking for breathable fabrics that help the wearer maintain a comfortable temperature.
How Fitting
In terms of fit, unisex silhouettes are becoming more prevalent, such as women's oversize "boyfriend" looks. This ties directly into sustainability trends, "…with suppliers looking to carry fewer SKUs, leading to less dead stock and waste," says Emily Quilter, product design director with Augusta Sportswear. She adds that boxy crop styles for women are also trending as a strong activewear look paired with high waisted joggers or tights.
That said, according to Gibson, women are also "seeking a fitted or relaxed pant with a more oversized hoodie or sweatshirt," though she notes consumers want a relaxed fit, no matter the demographic.
Similarly, as fleece is now an everyday wear item, Olowu says women are also looking for fashion-forward styles that are tailored specifically for her, not just a smaller sized men's sweatshirt. "Tops are anything from modest crops to a more oversized silhouette," he says.
Quilter adds that trends for men include crew neck styles, as well as fits becoming looser and more oversized, circa a 1990s-inspired sweatshirt look.
Weight For It
With respect to fabrics, consumers are embracing the comfort of fleece in a variety of weights, although some experts believe that lightweight comfort is still the "go to," especially when the weather is a bit warmer, as lightweight fleeces serve as transitional pieces. "Lighter weight fleece is expected to continue to trend as the weight allows it to become a seasonless wardrobe item. It's incredibly versatile," says Davis.
That doesn't mean there is a not a place for heavier garments, especially in colder areas. "People always will have a favorite hoodie, and that is usually one of the heavier materials. It screams, 'movie night in on a rainy Saturday night' or 'working around the house.' Or one that is from their college days and has a feeling of nostalgia when they wear it," says Karam.
Gibson adds that heavier weight products are in many cases associated with fashion pieces. "In weights is where you see the most dramatic generational disparity. The younger generations are seeking out heavier garments whereas older generations, elder millennials and Gen X are seeking out mid- to lightweight garments," she says.
Olowu agrees, observing that there is a demand for both, as consumers want something for all occasions and all climate conditions.
"Heavyweight currently is trending now with the younger consumer, with more of a streetwear vibe," says Kristen Vincent, merchandising manager, Fruit of the Loom, JERZEES & Russell Athletic, noting many people use their hooded fleeces wherever they go as jackets. Nonetheless, she believes lightweight/mid-weight fleeces—7.2 to 8.0 ounces—continue to be the mainstay. "The lighter the garment, the less seasonality to it," Vincent says.
As for feel, Vincent says, there is only so much you can do to amplify an already very soft fabric, with yarn being the biggest contributor. "Combed Ring-Spun is the softest yarn you can get. Along with the yarn type some fabrics have softeners added to the surface or an enzyme that fluffs up the fibers," says Vincent.
Back in Time
Fashion is cyclical, with the general rule of thumb that styles circle back every 20 or so years. No matter the decade's focus, retro and throwback styles are inevitably a part of the mix, with the 1990s being the headliner this season.
"It's human nature to feel nostalgic about the past. We naturally derive comfort from familiar styles that remind us of our youth. We see this evident in fashion trends—the various looks will evolve year to year, but throwback or retro styles will always have a place in fashion," says Quilter.
Karam agrees, noting streetwear fashion for 2023 includes such 1990s era standards as "baggier sweatpants with a more fitted cropped top" for women, or for men, "cargo pants and a baggy hoodie or crew neck."
"Consumers love for fleece with a retro feel seems well rooted at this point. Innovative washes can give fleece a unique, vintage look and create incredible softness," adds Davis.
True Colors
Versatility is key when it comes to color choices, since consumers want to be able to wear their fleece with everything. Black is ever popular in fleece and isn't going anywhere. Other traditional core colors like navy and gray heathers will also always be popular.
That said, according to Vincent, there is a new core palette in town, specifically, colors that cross over for multiple usage occasions, such as workwear, retail and souvenir. One example from her company includes cream heather, an off-white neutral shade. "Customers are also raving about our Golden Pecan, Putty, Cloud Heather, and Blush Pink. All are neutral, earth-inspired shades that are popular in retail and the wholesale channel," Vincent says.
Neutrals are also growing in popularity, like grays and natural bone, as it allows consumers versatility and the ability to wear their clothes with everything.
Gibson adds that the market will also see more pops of color as 2024 approaches. "You will see more men in today's market wearing brighter colors, and not just the neutral black, greys and navies," agrees Karam. Other trendy colors include lavenders, oranges, Kelly greens, hot pinks, toffees and dusty greens.
Quilter also points to outdoor-inspired shades of olive green, maroon and storm blue as something the market will see this year.
Similarly, Next Level is offering what Olowu calls "deep saturated core colors with a pop of fashion flair and also muted, understated colors." Examples are Shiitake, Stonewash Denim and Stonewash Green.
The Fine Print
Direct to garment—DTG—remains a big part of the fleecewear market and is not expected to slow down.
"Printers are looking for products that are cotton rich or have a 100 percent cotton face, which helps with DTG print quality," says Davis, adding that innovation around fleece will continue to focus on fabrics that are cotton rich. "This is partially driven by consumers looking for more comfortable products but also the connection to the DTG-print market looking for cotton rich fabrics for better prints."
Vincent agrees, noting, "Direct-to-garment printing is driving the buzz around the need for cotton rich fleece." However, Vincent adds that "[Something] many customers in the print wear industry don't understand is that the stitch density of a fabric is impactful when it comes to printing via DTG. There is a misconception that only cotton rich fleece provides the ideal DTG canvas. However, our NuBlend fleece collection is a great print surface for DTG printing."
That said Olowu notes that screen printing remains the leading technology when decorating fleece, as the process is easy and highly effective.
Design Placement
On the decorating side of the equation the consensus is that this season will see a mix of design placements,
from traditional to unique. "Traditional placements such as wearers' left chest and center front are always classic, timeless and perfect for branded and sports-inspired heritage apparel," says Taryn Mejia, senior designer, Fruit of the Loom, JERZEES & Russell Athletic.
"Graphics and placements are returning to traditional locations and styling," agrees Davis. "Retro fonts and retro inspired graphics in one color and in locations like center front, center back, and left chest are really making a statement in the market. Some of this is due to designs and inspiration coming from the 80's and 90's, but there may also be some influence coming from tighter budgets."
Defying tradition a bit, manufacturers are getting creative with design placement, with Olowu pointing to down the leg at the cuff or the shoulder as the newest trends and Gibson mentioning kangaroo pockets, branding inside the arm, along the shoulder and around the collar.
Mejia agrees, adding that off-kilter placements attract consumers' attention, such as embroidered logos around the collar, splashy back-of-garment screen prints, and over-seam appliques. "Unique placements, like embroidered logos around the collar, splashy back of garment screen prints, and over-seam appliques are on the rise, most notably in fashion-forward markets," Mejia says.
Hilary Daninhirsch is an award-winning freelance writer based in Pittsburgh. Her work has been featured in a number of lifestyle and trade magazines. She can be reached at hdaninhirsch@gmail.com or hilarydaninhirsch.journoportfolio.com.
More Build Your Business
---
For many decorators, the end-of-the year holidays, and Christmas, in particular, represent their biggest selling season.
FULL STORY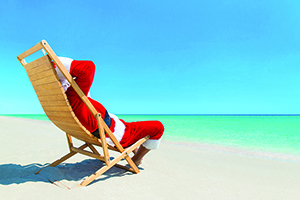 Austrian-born economist Joseph Schumpeter's economic "gale," as continuing advances in business tech are sometimes known, has been a good thing for the decorated apparel industry in the United States in more ways than one.
FULL STORY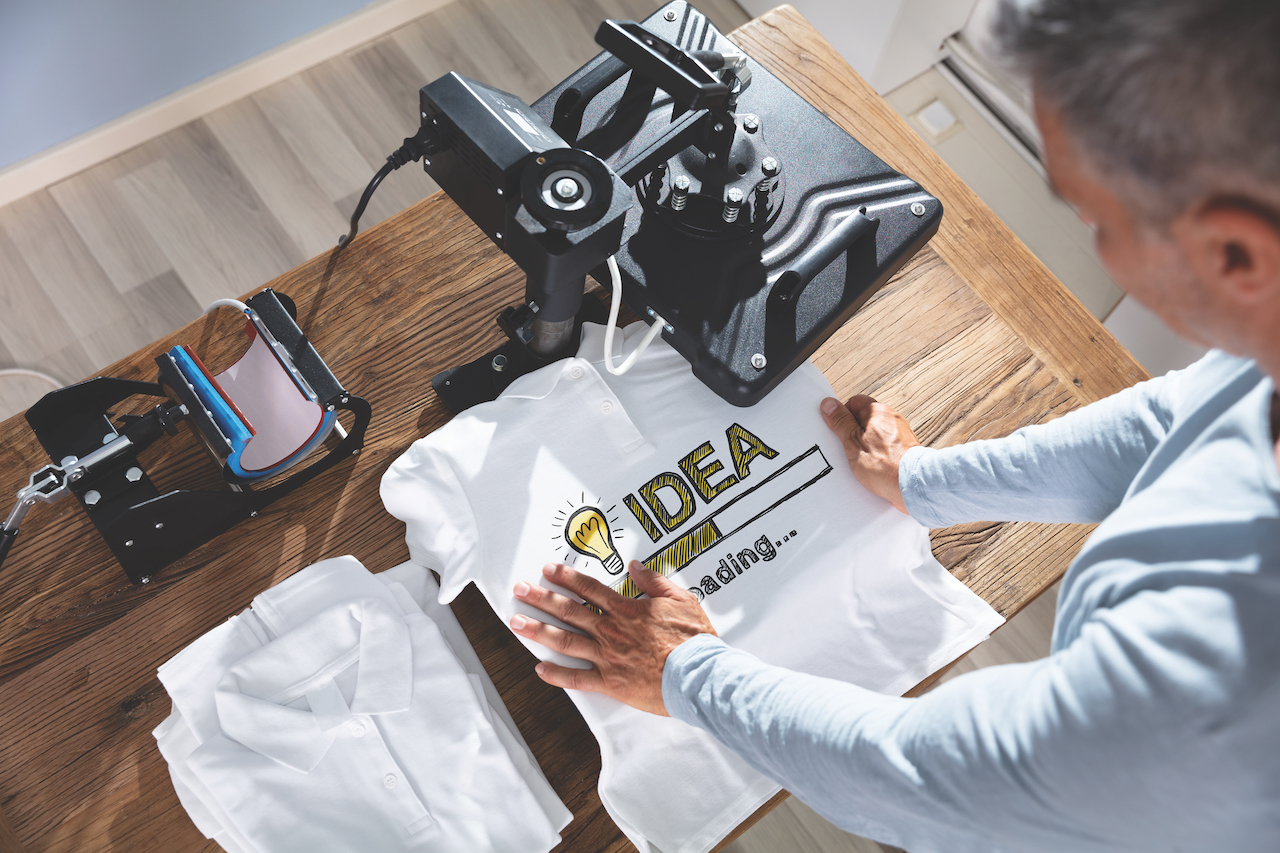 The blank apparel and apparel decorating equipment and materials suppliers exhibiting at the first two Impressions Expos of 2023 presented a wealth of new products, including everything from the latest in high-tech to an assortment of great new garments.
FULL STORY