Build Your Business: Trends

---
Performancewear Forecast: Function Meets Fashion
From sustainable and high-performing materials to varying colors and trending styles, manufacturers seek to give consumers what they want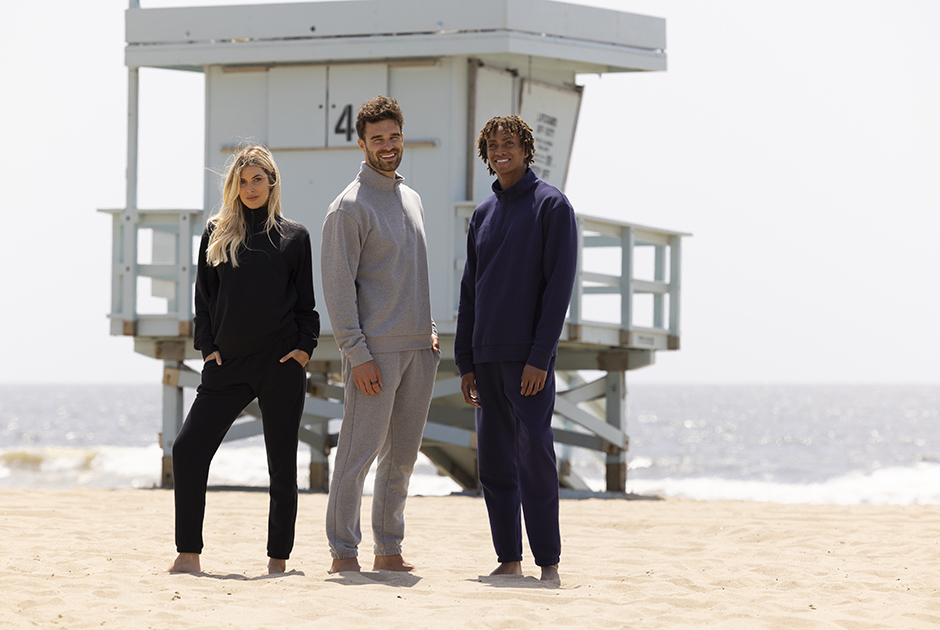 Performancewear needs to also stylishly function and perform outside of the gym and off the field. Photo courtesy of Next Level Apparel
---
The performancewear category of decorated apparel continues to be driven by the usual suspects, including resilient fabrics that are sustainable, cared for easily and available in trending styles and colors. The goal for most product development experts these days is to simply stay one step ahead of consumer demands, to meet those goals head on.
"In our case, we have expanded our line into the performance styles for this year and ventured into the youth market, which we didn't cover before," says Jose Garcia Botello, executive manager, YazbekUSA. "Performance apparel had been a constant demand from our customers since the wash-and-wear fabric is very easy to care for, it is soft, and kids use it constantly for leisure or athletic activities."
Along these same lines, expect to see more fabrics with a super-soft hand, offering stretch and recovery, says Marcus Davis, product development manager, Hanesbrands Inc.
"Surface textures are, again, becoming a way to draw interest to the product and to update the fabrics that have traditionally been sleek and shiny," Davis says. "Performancewear needs to be comfortable and have the expected features, such as moisture-wicking, odor control and UV protection, but it also needs to be stylish enough to wear for multiple occasions—not just the gym."
Meanwhile, the idea of sustainability is only gaining momentum among consumers. "We have been seeing a fairly rapid movement toward sustainable and ecofriendly materials in garments," says Shawn LaFave, president, North Georgia Promotions. "This means that with every new garment fabric, testing should be done to make sure the fabric reacts as desired when printing and curing or pressing the decorations on them."
Bouncing Back
As we exit year No. 3 of the onset and destruction from COVID-19, the industry can now both examine the lasting effects of the pandemic in an informed and measured manner and analyze how they will continue to affect the market in the months to come.
"Undoubtedly, there are still effects from COVID-19 and from the inventory shortage everyone experienced, because most supplies come from Asia," Botello says. "Now the contrary has happened. The effect has turned to an overstock. We are seeing a lot of inventory and merchandise coming in from overseas, and some of it is very cheap and of low quality."
With this in mind, Botello says YazbekUSA now has a goal of continuing to promote garments manufactured in North America to get customers excited with new styles and offerings in performancewear.
Stock issues aside, COVID-19 has seemingly changed the way people look at their clothing choices year-round. If comfort has become the most important feature for any garment, fashion is right on its heels.
"Performancewear is evolving from a basic 100 percent polyester tee or short to blends that include some spandex for stretch and recovery, and fibers that have a super-soft hand that mimics ring spun cotton," Davis says. "If the product is designed right, it can be worn to work, while running errands, and for going out and the gym, eliminating the need for multiple outfits or changes throughout the day."
Staying Sustainable
What was once an industry buzzword is now an absolute must: sustainability. Since most garments are constructed from synthetic fibers, the manufacturing process becomes the difference maker. The reuse of resources and the cleanliness of the process can render a product more sustainable. Mixing a percentage of organic fibers, such as cotton, with the synthetics can also help create a more sustainable product.
"Performancewear tends to lean heavily into synthetic fabrics," Davis says. "There is a lot of attention on the sustainability around the manufacturing of the materials and the end-of-life impact the product has on the environment, once it is in a landfill."
Currently, numerous developmental innovations incorporate recycled materials, low-impact dyes and bio-based synthetics. The expected performance characteristics are an eco-focused way to be as carbon neutral as possible.
"The biggest issue is the increased cost of the sustainable garments or the increased cost for decorating them," LaFave says. "The public does not seem ready for the increased cost related to them."
Botello says manufacturers must also explore alternative regions for their supplies. Many times, the merchandise coming from overseas has undergone no quality control, with no audits on the processes.
"Other countries' standards can be laxed regarding their production of synthetic fibers, like polyester," LaFave says. "This is why it is imperative to strengthen North America-based manufacturing, to be able to care for sustainability thanks to the agreements between North American countries."
Fashionable Function
Consumers continue to drive the design and development of performance apparel, and manufacturers have their fingers on the pulse of that demand.
"At the end of the day, performance apparel has become a niche market," Botello says. "The diversity of sport activities and the rise of specialized sports has generated the demand for more specific exercising garments. Consumers are looking for clean designs, heathers, comfort and softness, ad hoc with each activity. Let's not forget that, as a result of COVID at-home time, a lot of people turned to performance and leisure apparel for everyday wear in their search for comfort."
Game Changers
Direct-to-film (DTF) printing and hybrid printing are predicted to affect sportswear decoration in the future. The technologies that emerge and change will shape the future, and the benefits deem profitable once existing hurdles are overcome.
"Performancewear has always been a challenging product to embellish, due to the many different fabric blends and the high percentage of synthetic materials," Davis says. "These are heat-sensitive and pose the threat of ghosting and dye migration when printing. As fabrics continue to evolve and introduce more textures, printing will only become more complicated for many printers."
Davis adds that direct-to-garment (DTG) printing has created a considerable solution for these printers, because it's so versatile on the different fabrics and blend types. DTF printing is expected to adapt and grow in this market as performancewear remains popular.
"Those technologies, especially DTF, are progressing in leaps and bounds," LaFave says. "There are options for DTF transfer that are claiming to last 80 washes."
Jennifer Morrell is an award-winning writer who has written for a number of national consumer and trade publications. For more information or to comment on this article, email Jennifer at jennmorrell@hotmail.com.
More Build Your Business
---
For many decorators, the end-of-the year holidays, and Christmas, in particular, represent their biggest selling season.
FULL STORY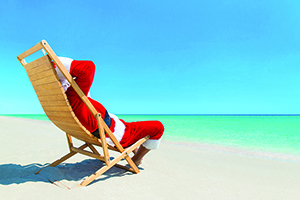 Fall is in the air, and with it comes a cornucopia of new apparel, with comfort continuing to be the name of the game. Fleece is also becoming more of an everyday wear item at the same time it straddles gender lines.
FULL STORY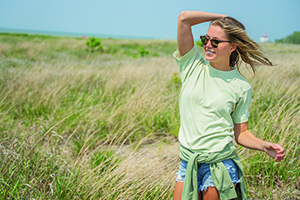 Austrian-born economist Joseph Schumpeter's economic "gale," as continuing advances in business tech are sometimes known, has been a good thing for the decorated apparel industry in the United States in more ways than one.
FULL STORY