Build Your Business: Trends

---
Should you Start a Preprint Line? Part 2
When launching a new preprint line, exposure is critical to establishing your brand. It's more important to get shirts in a greater number of stores versus fewer stores with larger orders. Photo courtesy of Rubber City Clothing, Akron, Ohio
---
Editor's note: In Part 1 of this series, we examined the logistics and challenges involved in developing a
preprint brand. Part 2 will detail the many factors that dictate how successful you will be selling your line.
There are two critical stages to launching a preprint line. First, you must have the right idea and get the artwork created. The next challenge is getting orders.
Many factors will dictate how successful you are at selling your designs. Even with a fantastic product, you must aggressively spread the word about it; have an attractive, easy-to-use website that supplies all information customers will need. Also, you must have a well-prepared, professional presentation to pitch to potential buyers.

While your success will be measured, in part, by the number of shirts you sell, it also will be determined by the number of retail outlets you can get to sell your
product. Selling a number of shirts to one
retailer is not the same level of success as having 10 retailers selling the same amount as one.
In terms of longevity, your ultimate goal is to create a recognizable brand. If your product sells in more locations, it will get greater exposure. Focus on a greater variety of locations versus higher sales, at least in the initial stages.
THE 'EXCLUSIVE' TRAP
Selling in as many locations as possible may become an issue when you have retailers who want exclusivity for their area. Understandably, retailers benefit from offering merchandise that can't be bought anywhere else, and this is something they may ask for in exchange for giving your unproven merchandise space in their stores.
Before you approach a retailer on your list of targeted stores, think about how you will respond to this kind of request. As you are starting your preprint line, granting exclusivity precludes you from expanding your territory and reach. Perhaps if Walmart wants an exclusive deal, you grant it. But granting exclusivity to a single-location retailer would be suicide in most situations.
In the 1990s, when my company was selling Spring Break preprints to resorts, we gave an East Coast retailer located near the beach exclusive rights for a particular line for one season. This retailer had a lock on the T-shirt market in this area and if you wanted to get new product on its shelves, you had to grant exclusivity. While the chain had only five locations, each did $10 million in sales a year. So that type of scenario would be an exception.
If there are compelling reasons to consider exclusivity for a store, the opening order should be a negotiating point. If it is big enough, again, you may want to consider granting exclusivity on certain designs.
But even with a large opening order, there's a caveat. It is a common practice in the retail industry to have chargeback policies. This means the retailer may
reserve the right to return unsold merchandise and recoup money. If you agree to a chargeback in return for granting exclusivity, you could find yourself stuck with merchandise you thought had
been sold.
You're not going to have chargeback
issues with most small stores or boutiques, although some may ask to do exchanges. The bottom line is to know what you are going to do if shirts do not sell and the retailer wants to send them back. Clearly state your policies in writing.
When I sold preprints, I got products back, and sometimes you just have to eat this cost. It is one of the risks involved with selling preprints.
BUILDING THE WEBSITE
One of the biggest changes to preprint selling strategies is due to the Internet. Nowadays, we can sell throughout the country by contacting retailers via snail mail, telephone and email, or they can browse an online catalog to become aware of designs. Selling is easier today compared to the past, and the number of salespeople who go on the road to sell is a fraction of what it was 20 years ago.
Trade shows, such as the Men's Apparel Guild in California (MAGIC) and gift shows, give preprint companies access to a large number of potential customers in a two- or three-day period. But at the end of the day, all of these contacts will visit your website. So this makes your online presence one of your most important sales tools.
Here's some basic info that every preprint website should have:
E-Commerce: Set up your e-commerce on your website to sell to consumers and through the wholesale channel. This is a trend that has been growing in the decorated apparel industry for some time. A good example is American Apparel, which sells wholesale to decorators and retail to consumers. It's the best way to ensure you are maximizing your sales.
Photos: You need to have quality photographs of your apparel. It doesn't all have to be on models, but having at least a few model shots is ideal.
Descriptive Copy: A picture may be worth a thousand words, but most buyers still will want some basic facts about the garment. Fabric content, sizes, colors and cuts are considered the bare minimum. Additional construction details, such as double-needle hems, the label, self-
taping, etc., are a plus. I don't recommend offering any design in more than three colors. Otherwise, the logistics of inventory become a nightmare. If the shirt has a story, such as the artwork was inspired by something historical or a well-known artist created it, include this type of information. Keep the description to three or four sentences, at most.
Minimums: This only applies to wholesale accounts, but be sure to establish a minimum per design, size or total order.
Terms and Conditions: You can go a long way toward avoiding unpleasant conversations with customers by establishing policies upfront and avoiding miscommunication. Include policies on price quotes, returns, guarantees, shipping, payment, cancellations, etc. There are many free online resources you can use to ensure you don't forget an important area.
Contact Information: This should be on your homepage and easy to find. I also recommend having a toll-free number. This encourages people to call you. Sales increase when you make personal contact.

THE SELLING PROCESS
For most start-up preprinters, the goal is to get shirts into local stores. It is not hard to create a list using an Internet search engine. The hardest sell is the first one. You have to get that first order to get the second. Even if you get only a couple of small shops to sell your designs, if those shirts sell through, you'll be on your way to building toward the next level.
Finding potential retailers is not as
difficult as getting an audience. Timing is critical. The most convenient time may be the off-season months versus any shop's peak selling season.
The ideal sales presentation is properly prepared with information and samples. Go in, make your pitch and get out. You don't want to appear rushed, but you also don't want to waste a buyer's time.
An alternative to samples is to bring blanks and show designs on your laptop. Some of the larger preprint companies have hundreds of designs, which makes samples impractical. Determine the method that works best based on your situation.
When preparing to make a sales call, it's ideal to visit the store and get a feel for it beforehand. If that's not possible, at least visit the store's website and get
familiar with the products. Then, you can tailor your presentation to what you know about the store.
Go into a sales meeting prepared to be flexible. A retailer may like a line of designs, but wants them name-dropped or branded with the store's logo. There may be special needs and you have to be responsive to those requests to get the order.
Once you get the appointment, know what you are going to say. You must have a story behind your line and be able to articulate what it is about. Whether you are selling preprints or widgets, these are basic fundamentals. Tell the retailer your future plans for the line. If your visit is in June, you may reveal that you are releasing another 20 designs in December. A buyer might not have an interest in June, but will ask you to come back when you have your new designs ready. Have a plan that goes beyond the sales call.
Leave behind some printed materials — and perhaps a sample or two — if the prospect indicates interest. Samples should be neatly folded, on hangers, or in an appropriate case or bag. You may laugh and think this goes without saying, but don't walk into any retail establishment with a shopping bag and a bunch of wrinkled T-shirts. If you talk to retail buyers, you'll find this actually happens.
Even with the power and reach of the Internet, you can't avoid making sales calls. Once you are established, there will be less of a need but until that point arrives, you have to get out there and contact people on a one-to-one basis.
To ensure the greatest level of success in selling your preprint line, stack the deck in your favor. Have an exceptional website, create professional selling materials, have high-quality photos, come to sales presentations prepared, know your sales story and be ready to answer any questions retailers will ask. Mostly importantly, be flexible and go with the flow.
Kevin Kelly has been involved in decorated apparel for more than 34 years. He opened his current business, Blue Heron Industries Inc., in Little Falls, N.J., in 2002, offering volume screen printing, embroidery and direct-to-garment services. For more information or to comment on this article, email Kevin at kkelly@goblueheron.com or visit goblueheron.com.
More Build Your Business
---
For many decorators, the end-of-the year holidays, and Christmas, in particular, represent their biggest selling season.
FULL STORY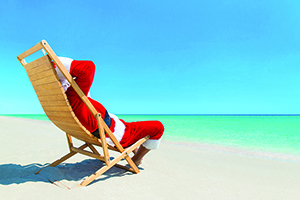 Fall is in the air, and with it comes a cornucopia of new apparel, with comfort continuing to be the name of the game. Fleece is also becoming more of an everyday wear item at the same time it straddles gender lines.
FULL STORY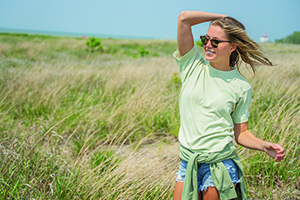 Austrian-born economist Joseph Schumpeter's economic "gale," as continuing advances in business tech are sometimes known, has been a good thing for the decorated apparel industry in the United States in more ways than one.
FULL STORY