Build Your Business: Trends

---
The Outlook for Outerwear
Today's jackets have to check all the boxes, with comfort and function being at the forefront of consumer expectations.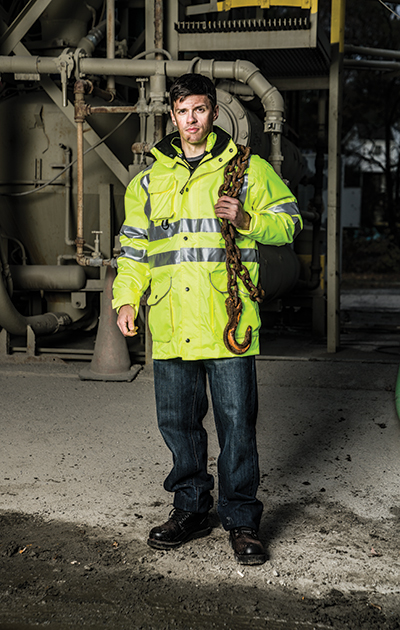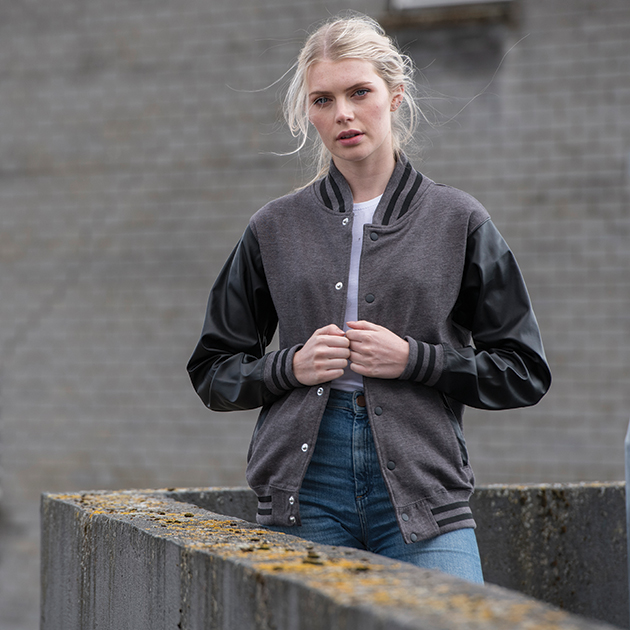 We heard it all the time as kids: "Don't forget your jacket!" Our parents didn't want us to get sick because of the cold weather, and jackets were the first line of defense.
But outerwear has taken on a much more significant role in our closets and wardrobes. Jackets are versatile, practical, functional and packed with features. Consumer demands for the perfect mix of these benefits has outerwear suppliers offering superior comfort and functionality in not-so-old styles, but at similar prices.
"Our customers and their end users are savvier about what's available than ever before, helped greatly by the ease of acquiring the information," says Andrea Cancellieri, president and owner of GAME Sportswear. "It only takes a few seconds online to find out what the latest trends are. Consumer expectations continuously increase, and suppliers have to keep up. Premium design features and materials always find their way into more affordable apparel, just as they do in the automobile industry."
The function of jackets has changed in the recent past. While outerwear historically has been thought of as a one-purpose product designed to keep a wearer warm or repel rain, versatility is key today. Jackets have to go from work to the gym, then to dinner with friends.
"Having a jacket that is practical and functional drives many of the jacket needs," says Greg Brown, chief operating officer of Citadel Brands. "A jacket that can be worn casually on the weekends or for a corporate team-building event makes for simplicity when choosing a style."
Incorporating performance features and technical innovations into more traditional fabrics has gained importance. End users crave these features, such as water resistance, odor control and sun protection.
"The challenge is making comfortable, lightweight, multifunctional fabrics that also include those performance features," says Marcus Davis, product development manager, HanesBrands. "That French terry pullover hood will never be windproof and waterproof, but it can wick and cool. The question remains: As you are designing these less-techy fabrics, how do you keep some of the performance attributes?"
Lightweight outerwear always is a popular choice, but this style cannot be not light on features. Warmth still is a necessity, along with water resistance, packability, breathability and comfort. Enhanced air flow can help maintain a comfortable temperature, so products with mesh, open fabric construction and wicking properties will be in demand.
Industry Drivers
Outerwear is routinely driven by the sports, service and outdoor markets. "In the teamwear and spiritwear markets, you have fans who want to be attached to the team," Davis says. "While they're not looking for classic
athletic fabrics, they still need protection from the sun and wind while sitting in the bleachers."
Some service-industry jobs require workers to constantly traverse between indoors and outdoors. A delivery driver, for example, routinely enters and exits warm and cold environments. Therefore, a lightweight layering piece would make sense instead of a bulky jacket.
Brown says the Great Outdoors validates the rugged appeal from multiple angles, and the service industry has the ability to feed off all of them. Athleisure will continue to drive outerwear as well, as the market still is focused on athletic-lifestyle trends and supporting the active socialite on the go.
The Fleece Factor
Technology continues to play a role in the functionality of outwear fabrics, but fashion and style still are king. From nylon and polyester to fleece and heavy cotton, fabrics must offer ease of care, durability and longevity.
"We are still seeing French terry as a growing fabric for lighter-weight pieces," Davis says. "You're also seeing traditional fleece in more stylized garments, such as bomber jackets. A lot of outerwear fabric is transitioning from traditional, 100% poly, heavyweight material to more knit construction, such as fleece and French terries."
Fleece seems to have emerged on top, continuing to drive outerwear from an availability, price and comfort perspective. "If it's not full fleece, it's bonded to microfleece," says Caroline Carrier, product line manager, Holloway USA. "[Fleece has] been a staple basic in the market for so long, but stays relevant with new fiber blends, softer hand, visual texture and trendy designs."
Outerwear, in general, is transitioning to lighter-weight, softer and more versatile fabrics. Price point is a major factor, as is the growing acceptance of fleece as an everyday fabric, compared to the past, when it was considered mainly for athletic and hiking purposes.
"Fleece is a great fabric to make jacket-style garments because they are comfortable, easy to print and can have the same features as a jacket," says Taylor Rambo, marketing director and product developer, Independent Trading Co.
Embellishing fabrics has to be considered when designing products in the outerwear category. "Outerwear commonly uses mid-weight to heavyweight fabrics, although the shift to lighter fabrics used for everyday layering has opened up more options for decorators to use techniques that complement the fabric," Carrier says. "Embroidery is the most popular outerwear decoration option, but [it] could weigh down a lightweight product. Other options would be laser etching or any variety of heat transfer — reflective, Ombre, glitter or clear — for a unique look."
Lightweight fabrics can accommodate screen printing and heat transfers, whereas midweight fabrics like nylon take embroidery and screen printing, but with durable water-repellent (DWR) treatment, Cancellieri says. Wool and other porous or heavy fabrics can be decorated with embroidery and patches.
"Unlined jackets make it easier to print and embellish," Rambo says. "On our jackets with insulation or liners, we include a hidden zipper chest pocket for concealed embroidery access."
Eyeing the Future
Looking ahead to 2020, expect to see more fabric innovation, as well as an emphasis on "eco-everything" and responsible manufacturing.
"Look for recycled polyester, for example, and responsibly sourced materials," Davis says. "At HanesBrands, every fleece garment has some amount of recycled poly in it, including Champion Eco Fleece, Hanes EcoSmart and Alternative Eco Fleece styles. Companywide, HanesBrands products keep the equivalent of nearly 60 million plastic bottles from landfills each year."
Technical features will continue to evolve, and fabric weights will continue to decrease. "Everything is getting a bit lighter to accommodate for layering," Carrier says, "and we're even seeing traditional soft shells lighten up to 'feather weight' to be more transitional in spring season."
Waterproof and water-resistant fabrics that also feature stretch, breathability and insulation will continue into 2020. Also, look for hidden pockets, phone solutions and improved fabric platforms that give customers and printers an added advantage.
"There are new applications of silicone grips in performance outerwear to keep layers from riding up," Carrier says. "Likewise, welded quilting techniques are taking the down jacket to a new level of customization and comfort by replacing the restrictive seams."
Jennifer Morrell is an award-winning writer who has written for a number of national consumer and trade publications. For more information or to comment on this article, email Jennifer at jennmorrell@hotmail.com.
More Build Your Business
---
For many decorators, the end-of-the year holidays, and Christmas, in particular, represent their biggest selling season.
FULL STORY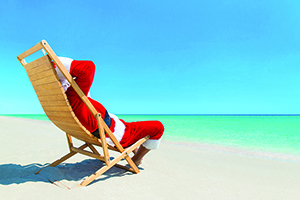 Fall is in the air, and with it comes a cornucopia of new apparel, with comfort continuing to be the name of the game. Fleece is also becoming more of an everyday wear item at the same time it straddles gender lines.
FULL STORY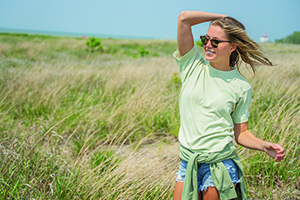 Austrian-born economist Joseph Schumpeter's economic "gale," as continuing advances in business tech are sometimes known, has been a good thing for the decorated apparel industry in the United States in more ways than one.
FULL STORY