Build Your Business: Trends

---
Tracking Trends is Key to Business Survival
The most successful businesses — those that celebrate their 20-year anniversaries and longer — adapt to change. Like it or not, change is inevitable; you can whine and moan about it or you can be proactive and learn how to deal with it.
Change, however, doesn't happen overnight. It's usually a slow evolution, but if you are not aware, it can sneak up on you. In an ideal world, we would identify and recognize trends early so we can be prepared to turn them into advantages.
Many of us recognize oncoming changes, but procrastinate when making the necessary decisions to best address them. If you are one of those people, hopefully this article will motivate you to do something now instead of later so that your shop's products, services and policies are in step with consumer demand. This, in turn, will ensure your company is still around 20 years from now.
THE SHRINKING ORDER
I have been in business for 35 years. For the first 10, my company was a typical small-town screen printer. After those 10 years, I realized I had no financial future at that size, so I started targeting larger customers.
In the mid-1990s, we moved to an industrial park and started acquiring mass marketing business, where trucks would back up to our door and unload hundreds of dozens of T-shirts. From around 1977 to 2002, customers constantly asked us to do more. During this period, it was not unusual to have orders as high as 40,000 pieces. With our single automatic screen printing press, this kept us very busy.
In a great example of terrible timing, I added a second automatic press and dryer, and expanded the building to double our capacity and production space. Then, Sept. 11 happened. With the economic uncertainty that resulted during the next three years, we never fully developed that investment.
Making the situation worse, China became a major player in the mass-market business during the same time period. Tariffs against China — set in place to keep U.S. companies competitive — went away. This enabled China to bring in products that made domestic capacity unprofitable.
In response to these changing market conditions, I pursued the promotional products niche. This was a dramatic shift, as orders went from a range of 4,000-40,000 to that of 200-400. Faster turnaround also was demanded.
The next period that represented the most significant economic downturn in the history of our company hit from 2007-2009. When you look at the amount of impact this recession had on the economy, I contend that it represented more change in how companies did business than the Great Depression.
The biggest lasting impact has been order volume. My daily orders went from 30-50 a day to 15-20 a day. So the number of orders and their dollar values decreased. These smaller orders presented challenges to screen printers, especially for mid- to large-sized shops. The reason is that it cost the same amount of money to make screens for a 24-piece order as it does for a 240-piece order. However, without the ability to amortize the screen costs over the larger quantity, screen printers were being priced out of the market.
To combat this problem, I added digital direct-to-garment (DTG) printing. There were still significant setups depending on the artwork requirements, but there was no more screen making, and if the client needed five more shirts, it was no problem. With screen printing, we had to turn down add-ons.
So our defense was to change our decorating options and pricing structure. We shied away from simply selling T-shirts and concentrated on selling memories. The distinction is that no one needs another T-shirt. But in high school, you are on the varsity football team only once in your life. That was our marketing message.
Memory shirts allowed us to survive and thrive from 2008-2011. Today, we are lean and mean due to the right-sizing process. If someone asks me today, "How's business?" I say, "It's just okay."
We don't employ as many people. Our gross sales are down, but our bottom line is up. We are making more money on fewer dollars.
Our core business today is fast response, which is between three and four days. We have customers who press us for next-day — even same-day — delivery. They may be willing to pay a little more, but not a lot more, for rush service. This mentality is being driven by the web-to-print trend.
WEB TO PRINT
The term "web to print" has evolved in the past two to three years with the emergence of online decorated apparel providers such as CafePress, Zazzle, CustomInk and InstaPrint. This has attracted end users who could either want one shirt to wear to a weekend event or up to 1,200 shirts for an upcoming race.
Through the web-to-print channel, end users have 24/7 access and expect the option of at-once delivery. Conversely, garment wholesalers like SanMar and Broder Bros. Co. have 1,200 SKUs, and each one is available in 15 colors and eight sizes. It brings up a lot of challenges in terms of stocking inventory for at-once delivery.
I've talked to industry peers who are simultaneously excited and apprehensive about this phenomenon. The good news is if you can provide expedited service, price resistance goes down. However, to deliver a $23 shirt to the customer the next day, everything has to work perfectly every day.
Cash flow is not a problem for most Internet retailers because nothing happens until the credit card clears, but if someone is paying a 50%-100% surcharge, that product has to be perfect. Even though it's just a T-shirt, it's priced at $60 by the time it's decorated and has rhinestones on it. If a seam is even slightly crooked, the customer will return it — even though that seam has nothing to do with the decorating.
Small- to mid-sized printers now are faced with the same customer expectation standard as web-to-print companies. End users have the same expectation regardless of when and where they buy custom shirts. For screen printers to compete, they will have to match this level of service, even though it may not be practical in many situations.
In order to survive, small- to mid-sized shops may find they need to regroup and discover what customers are willing to pay for, while also finding enough clients who want the same thing. Companies that are content and continue to do what they have been doing for the past 10 years will be in trouble.
One example is a veteran screen printer who refuses to adopt new technology because "it isn't screen printing." You can no longer tell customers that you do not print on performance fabrics or that you do not work on Saturdays. The old adage, "The customer is always right" has been taken to a new extreme.
MASS PERSONALIZATION
One trend that smart shops have been incorporating to combat the loss of high-volume orders is mass personalization.
Let's use the example of a high school athletics jersey. It might be customized with "Central High." Then, you could take it a step further by personalizing it with teams and clubs. For example: "Central Football," "Central Band" or "Central French Club."
Taking it to the third level, you could add a player name and number to team shirts, or a name and a French phrase to club shirts. Once you have a team or club's order, the most profitable thing you can do is add economical personalization.
For example, you might put "Courtney" and an "8" on a soccer jersey. But you also could make a shirt for Courtney's mom, dad, and brother with a "8" on the back. This level of sales requires a proactive relationship with your clients. In many cases, the customer doesn't know you can do this. And, when offering personalization like this to an entire team, it requires a high degree of organization to do it efficiently.
Ideally, there is a super mom at the school who will take charge of passing out order forms, getting them completed and returned with a check written for the proper amount, and delivered to the shop in plenty of time to make the agreed-upon delivery date. Once you find that super mom, make sure you train her on how to gather and process the orders.
Done correctly, mass personalization greatly can increase your profits. The two areas of the most profitability are decorating a second area or personalizing a garment. You already have approved artwork. When you turn that shirt over, you may have to do one or two more screens and run it through the dryer again, but you can charge an additional $1-$2 per shirt.
For some veteran decorated apparel shops, offering personalization is a foreign idea. For years, if a customer came in requesting something on a single shirt, the typical response would be: "We can't do that." What that response really meant was, "We don't want to do that because it's too much work for the amount you are willing to pay for it."
But, as easy orders went away, savvy printers started considering what else they could offer. Now, they are figuring out how to do it more productively and profitably.
Simply put, shops that are not looking for new ways to add on to sales will not survive. When the survivors get a 50-piece order, they ask themselves, "What else can I do to this shirt to make more money on it?" Some of the answers include print in a second location, add a team name and number, offer personalized names, or add rhinestones.
These are just a few evolving industry trends that presently are affecting the decorated apparel industry. There are others. As you can see from some of the history I have shared, my shop has repeatedly had to react to changing business conditions.
I identify trends by reading industry trade magazines, attending trade shows and talking with peers. Don't find out too late. Track trends now and be prepared for whatever the future may bring.
Greg Kitson is founder of Mind's Eye Graphics, Decatur, Ind. For more information or to comment on this article, email Greg at greg@mindseyeg.com or visit mindseyeg.com. Hear Greg speak on apparel decorating topics at the 2014 Imprinted Sportswear Shows (ISS). Reduced conference rates are available if you pre-register: issshows.com.
More Build Your Business
---
For many decorators, the end-of-the year holidays, and Christmas, in particular, represent their biggest selling season.
FULL STORY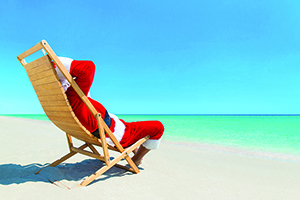 Fall is in the air, and with it comes a cornucopia of new apparel, with comfort continuing to be the name of the game. Fleece is also becoming more of an everyday wear item at the same time it straddles gender lines.
FULL STORY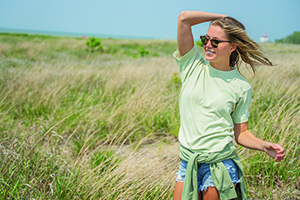 Austrian-born economist Joseph Schumpeter's economic "gale," as continuing advances in business tech are sometimes known, has been a good thing for the decorated apparel industry in the United States in more ways than one.
FULL STORY