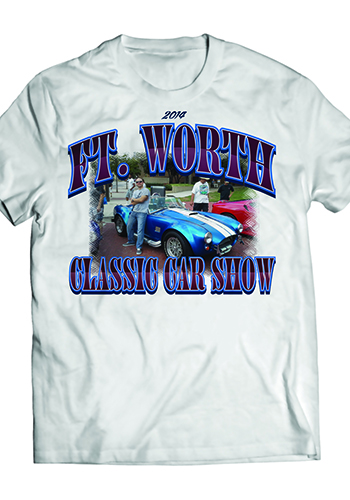 ---
Most businesses follow the standard checklist for marketing and advertising their direct-to-garment (DTG) printing services. Set up a website, find ways to improve their Google ranking and search engine optimization (SEO), advertise online and via traditional media, etc.
If you own a reliable DTG printer, you can increase your product sales with little to no advertising budget. Yes, you should create a website, do SEO work and register your business. But you also should do the following four free things that are only possible with DTG printing.
Use Your Competitors
Most off-the-street customers today will not order in the 144- to 5,000-piece range; rather, these new customers will order between five and 30 pieces. Customers are being trained to believe they can order fully custom one-off apparel with the click of a mouse. If your competitors do not have a reliable DTG printer, they are struggling to service the needs of lower-volume customers.
Reach out to local garment decorators and screen printers to introduce your DTG capabilities. Create contract pricing that would entice your competitors to send you their expensive and hard-earned prospects.
No technology on the market is better suited for full-color, high-quality, low-volume runs. Capitalize on this. When your competitors have to turn their prospects away because they can't facilitate low-volume runs, have them turn those prospects over to you.

Use DTG's Portability
Take your printer to events and sell custom shirts on the spot. Historically, reliability and maintenance issues prevented DTG printers from leaving a decorated apparel shop's climate-controlled environment. DTG is becoming more reliable, durable and easy to maintain. Because of that, it also can be portable.
Search your local area for basketball, baseball, volleyball, golf, swimming and other events. Take your printer to fairs, festivals and car shows. You can simply create a few templates unique to each event, take pictures of customers as a team, individuals or in front of their cars, upload them and print. Think outside the shop.
Start A Web Store
Apparel decorators are creative people. We all have a cool shirt idea or a fun design we would like to see made available to the masses. Sure, we can create concepts, but the hard part is carrying inventory, and dealing with sales and overhead.
With DTG printing, all you need to do is create the concept; there is no commitment to producing any inventory. It couldn't be easier to open a free web store (I use bigcartel.com). Display your creativity to the world and wait for an order to come in.
Market your store on social media or your website. When an order is placed, there is no need to pull from inventory; simply order the blank from your local distributor, print and ship.
Printing on demand is the easiest way to offer product to your customer base with no overhead. Take it a step further and offer your best customers a free web store where they can reorder their most popular designs with a mouse click.

Maximize Efficiency
New DTG owners often overlook production efficiency. The vets have paid their dues, and spent lots of time and money creating an efficient production routine. This enables efficiency, and leads to fewer mistakes, quicker turnaround and more money.
Here are a few steps that will help you avoid production mishaps and help to increase revenue.
Get customer approval on designs before committing to printing. Never make assumptions about your customers' desires. If there is a change to the order or the art, get approval before spending the time and money on a guess. Incorrect guesses cost you profits.
Reliability is key. If your equipment is not working properly, you will spend more time fixing and troubleshooting than printing. I suggest identifying the industry's most reliable DTG printers by talking to fellow decorators and doing research, and narrowing your focus to them. Most printers are made up of modified solvent-paper components. They work well for solvent printing, but when you convert them to accommodate sticky, heavy, textile ink, things start to fall apart. Be wary of printers that were once paper printers.
Don't skimp on maintenance. Follow your maintenance schedule and don't cut any corners. In most cases, it's better to excessively clean and maintain your equipment rather than to wait.
Create an efficient production layout. For DTG printing, an efficient layout involves lots of tables. Develop a system that allows easy, quick access to a computer, goods, pretreatment area, printer and heat press. Have staging and finishing areas and, most importantly, don't get pretreated shirts confused with non-pretreated shirts.
A plan for efficiency is a plan for success. Waste is expensive and demoralizing. Be happy and profitable with a reliable machine and a good production system.
John LeDrew is the DTG Director for Melco Intl., Denver. For more information or to comment on this article, email John at jledrew@melco.com.
---
The past few years have brought changes to almost every industry, and decorated garment production is no exception.
FULL STORY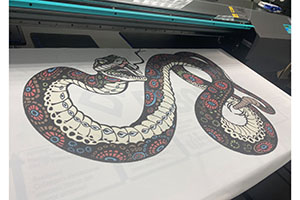 New Jersey-based Breakthrough Custom Clothing created "Warrior Princess" from scratch by digitally hand drawing the entire piece.
FULL STORY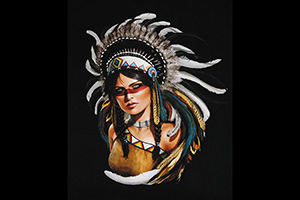 Onsite printing at events by screen printers, heat press decorators and direct-to-garment (DTG) companies was gaining momentum but with the pandemic, they came to an absolute stop.
FULL STORY