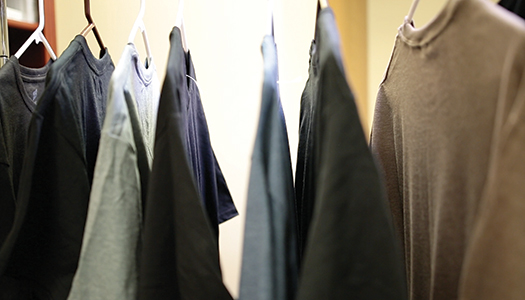 Separate the print and pretreatment processes. Performing the latter as soon as the shipment arrives, then hanging the garments to dry, can maximize production efficiency.
---
Garment decorators are unique because it's not uncommon that they perform a variety of tasks — sales, production, marketing and accounting — on a daily basis. Because they wear so many 
hats and are often competing to win business, decorators may miss opportunities or make emotional decisions to secure accounts.
To avoid this, it's important to learn how to correctly sell your services and expertise. Think of each process as an expense; the more efficiently and accurately you handle each stage, the more you will profit.
Follow these three steps to help maximize profits for your direct-to-garment (DTG) printing business.
Don't Assume
Garment decorators take pride in their work and want to deliver quality goods to customers, but there can be a tendency to make assumptions about customers' opinions and expectations. I have spent precious time redoing jobs or adjusting art, only to find the customer didn't notice or care. I also have assumed customers would be happy with a job's results, only to find they were disappointed.
To combat this, spend time with the customer to learn as much about his expectations as possible before printing. With DTG, garment quality highly dictates results, so show finished prints on different blanks. Find out if a customer wants or needs a white underbase, as such small factors can save you a lot of frustrations.
Remember, this is your specialty, and your expectations probably are vastly different than those of your customers. Don't waste expensive time and resources doing unnecessary work. If your customer is happy, complete the job, thank him for his business and move on.
Charge Accordingly
It may only cost you $5.50 to print one shirt, but don't charge $6.00 to be a nice guy. Charging low-ball prices often does more harm than good. Rather, set a standard and charge accordingly.
If you low-ball a bid, the customer will assume it to be the regular price. If a production mistake occurs, requiring you to discount or purchase replacement garments, you will have no margin. In a worst-case scenario, you could even end up paying out of pocket to do the job.
Set a standard; analyze printing costs and set a profit-margin guideline. If the job costs $5.50 to print, including the shirt, say you will charge no less than 100%. If the customer wants them printed quickly, charge a rush fee. Are low minimums preferred? Charge a minimum-order fee. Do you have to create or manipulate art? Charge an art fee. This leaves you room for time, resources, errors and discounting, if necessary.
It's easier to set a standard price and sell your service rather than low-ball a bid, leave money on the table or risk paying out of pocket to complete a job.
Maximize Production Efficiency
I love the old adage, "Work smarter not harder." It is so easy to perform and repeat processes in garment decoration. Think strategically about workflow and how to speed up the process.
First, try to keep your DTG printer running; don't let the print head sit idle. Once a print is complete, have another shirt ready to put on the platen for production.
Pretreating can be slow and the heat press can act as a bottleneck in the process. Separate the print and pretreatment processes. In fact, pretreating in advance allows shirts to be printed and dried without interruption. It's frustrating to dry a wet, printed shirt while a wet, pretreated shirt is drying on the press.
These techniques will work in any print shop. It sometimes takes years to learn the finer points, but they should be written into your company's "Constitution" to ensure maximum profits each time you print.
John LeDrew is the DTG director for Melco Intl. He has worked professionally in garment decoration since 2006, managing accounts and overseeing production for some of the world's largest brands and retailers. For more information or to comment on this article, contact John via LinkedIn.
---
Immediate Pretreatment
I've always found it helpful to pretreat garments as soon as they arrive from your supplier. Have your staff open the shipment and count the garments against the order.
Pretreat and mark the shirts, then hang them to dry. Following these steps eliminates the common problem of discovering an incorrect shipment just before printing starts. Try to avoid these last-minute, unexpected issues by maximizing efficiency and advance print preparation.
---
The past few years have brought changes to almost every industry, and decorated garment production is no exception.
FULL STORY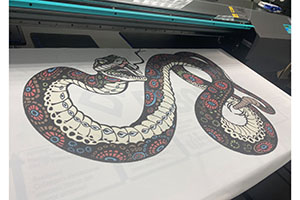 New Jersey-based Breakthrough Custom Clothing created "Warrior Princess" from scratch by digitally hand drawing the entire piece.
FULL STORY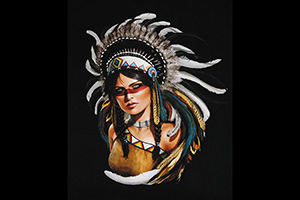 Onsite printing at events by screen printers, heat press decorators and direct-to-garment (DTG) companies was gaining momentum but with the pandemic, they came to an absolute stop.
FULL STORY