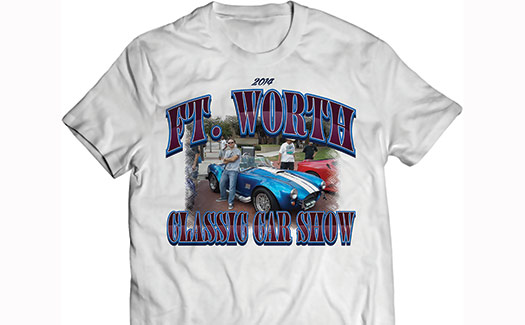 ---
"Screen printing is a dinosaur." I heard those words in 2007 when I bought my first direct-to-garment (DTG) printer from the production manager of one of the largest screen-printing shops in the country.
While there have been some amazing screen-printing advancements in recent years, the discipline has its limitations in the modern garment-decoration world. I'm not saying screen printing is dead, because it's not. High volume, speed, quality and versatility all have assured screen printing's permanent place in garment decoration.
But DTG printing offers a flexibility and diversity that every modern print shop needs to remain competitive.
Following are five reasons why.
1. Reorders: Every screen printer is familiar with the following scenario: A loyal customer orders a certain number of shirts for an event. Inevitably, he ends up needing a few more for a small number of people who were overlooked. To set up and screen print three additional shirts can be extremely time consuming, expensive and a morale killer.
Rather than turn the customer away or reluctantly set up the press again to fulfill the order, DTG offers the ability to quickly fill reorders with little to no setup time. It also allows for quick revenue from replenishments and you can provide outstanding service to a happy customer.
2. Short Runs: Low-volume custom apparel is more popular than ever, 
mainly because garment decorators now can produce low-minimum custom products to the masses. Can your shop provide this capability?
Customers are being trained to believe one-off, custom apparel is as easy to produce as it is to order online, and these customers constitute the bulk of new business. As a local garment decorator, you are competing with large online companies like Zazzle and CafePress, which have hundreds of DTG printers and the capacity to produce thousands of one-off jobs per day. With a DTG printer at your location you can dominate your market and capture this new business.
3. Sampling: Capturing new business is not always as easy as we imagine. While you may say, "I'll reach out to restaurants, constructions companies, schools, etc.," the reality is that these businesses either already have a resource or their needs are too low-volume to justify as screen-printing accounts.
DTG printing allows you to make an impact when scouting for new business. When you approach a new prospect, have a price sheet, catalog of concepts and a printed sample to leave behind. The latter speaks volumes about your commitment and quality of work.
Sampling also can be a necessity for large accounts that need screen printing. We all know setting up the screen-printing press for one shirt is troublesome. By offering a sample, you can use your DTG printer to aid in securing these large accounts.
4. Diversification: Many different products — tote bags, koozies, hoodies, hats and more — can be screen printed. Did you know many of the same items can be printed via DTG? But diversification isn't meant to describe the number of products you can decorate; rather, it refers to how you sell those products.
A standard sales cycle may look like this: A customer calls and wants 50 shirts for an event. You address the art and apparel needs, then print, box, deliver and receive payment. This is a standard, tried-and-true practice, but let's talk about modernizing and diversifying your revenue stream.
Consider setting up an inexpensive e-commerce page. Many, such as BigCartel, are free and can link to your website. Use one-off capability to increase revenue by showcasing custom designs, and only begin production when you receive an order. Printing to order can be incredibly lucrative with little to no overhead or inventory.
You could take this concept a step further by creating "shops" for your regular customers. For example, if a local school regularly orders spiritwear, make it easy by hosting all of their designs and styles in one shop. They can confidently and easily reorder one or 100 pieces. This goes a long way in terms of customer service and encourages loyalty.
5. Advertise No Minimums: You can confidently advertise low-minimum, full-color prints on light and dark garments. But how many of your competitors advertise no minimums? Very few, I can almost guarantee, because they most likely don't have the confidence to reliably produce one-off, custom-printed shirts. Therefore, you should advertise this in big and bold words on your website's homepage.
You might say, "There isn't any money in one-offs," and I agree — to an extent. Printing one custom shirt, including custom art and often-wild requests, can be a difficult way to make a consistent profit. The goal for offering no minimums is not to regularly print one-offs, but to capture customers that order in low volumes and save them from the hassle of searching for and contacting other screen printers who can't deliver on their low-minimum requests.
You're making the customer's decision to contact you easy by eliminating doubt, complications and fear. Most customers don't want just one shirt, but there is peace in knowing they can order it with a full-color print, especially for reorders or fill-in needs.
John LeDrew is the DTG director for Melco Intl. He has worked
professionally in garment decoration since 2006, managing accounts and overseeing production for some of the world's largest brands and retailers in the world. For more information or to comment on this article, contact John via LinkedIn.
---
The past few years have brought changes to almost every industry, and decorated garment production is no exception.
FULL STORY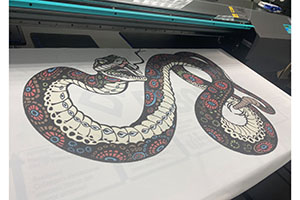 New Jersey-based Breakthrough Custom Clothing created "Warrior Princess" from scratch by digitally hand drawing the entire piece.
FULL STORY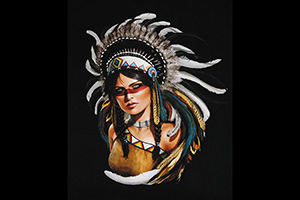 Onsite printing at events by screen printers, heat press decorators and direct-to-garment (DTG) companies was gaining momentum but with the pandemic, they came to an absolute stop.
FULL STORY