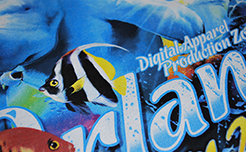 This is an example of a full-color direct-to-garment print with white ink on a black shirt. This kind of digital printing allows for near-photographic quality.
---
DOWNLOAD: The 'G' in DTG Tech Tips Newsletter
If you own — or are considering investing in — direct-to-garment (DTG) technology, you know that cheap shirts lead to cheap results. You need a good blank to make customers return for more orders. How do you decide which garments to pair with digitally printed customer graphics?
In this Tech Tips Newsletter, sponsored by Anajet, you'll learn about the major garment considerations you must make when printing with direct-to-garment equipment. This includes finished hand, color, yarn, pretreatment and more. You'll also learn how to communicate better with your clients to set appropriate expectations and pricing for profitability.
When selecting garments for quality digital impressions, experienced DTG owners choose blanks based on the
following customer expectations:
• The intended use case
• White ink or CMYK-only printing
• Budget and logistical considerations
• Hand and weight
• Brightness or saturation of the image
---
The past few years have brought changes to almost every industry, and decorated garment production is no exception.
FULL STORY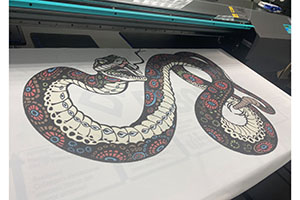 New Jersey-based Breakthrough Custom Clothing created "Warrior Princess" from scratch by digitally hand drawing the entire piece.
FULL STORY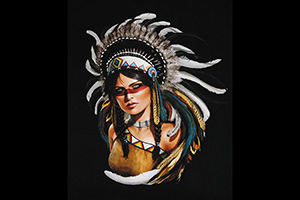 Onsite printing at events by screen printers, heat press decorators and direct-to-garment (DTG) companies was gaining momentum but with the pandemic, they came to an absolute stop.
FULL STORY