Flexo-Inkjet Hybrid Printing Combines the Best of Systems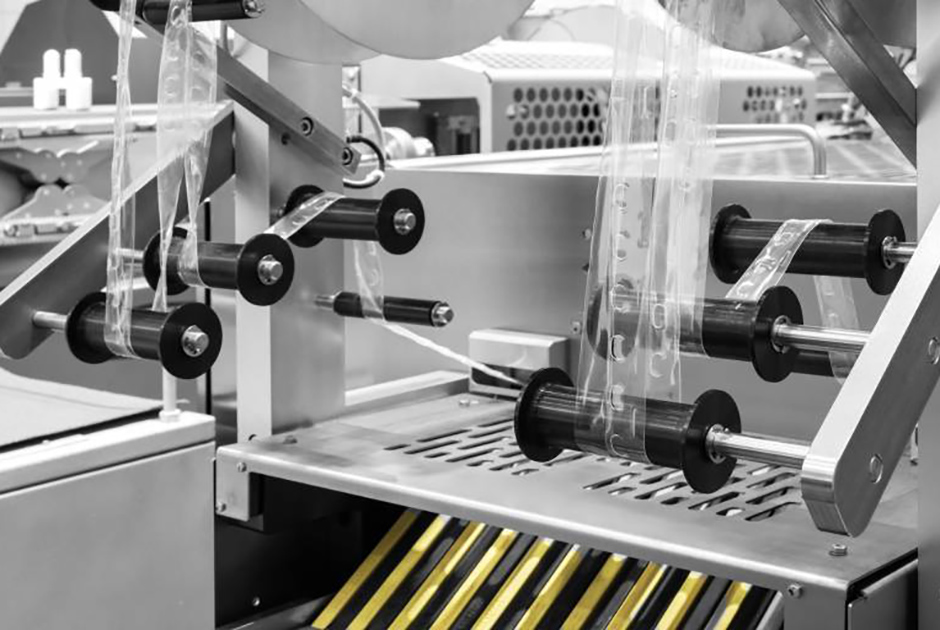 ---
Companies using flexo printing no longer see digital inkjet printing as a disruptive technology, and industrial inkjet printing is no longer dismissed as an inferior process.
The changing marketplace is driving flexo-only printers to adopt digital solutions because they allow shorter print runs and are suitable for many different types of labels. These factors require managing workflows differently to maintain cost-effective production.
Hybrid industrial printing systems combine flexographic analog printing with inkjet printing on a single-pass production line. This leverages the benefits of both printing technologies.
Uses for Digital-Flexo Systems
• Labels for household, personal care, food, beverage
• Security and pharmaceutical labels
• Labels for automotive and retail
• Flexible packaging
• Laminate tubes
• Shrink sleeves
Benefits of Flexo Printing
Without question, flexo printing is more cost-effective for longer runs than inkjet printing. The prepress costs of plates and setup are fixed costs, and they become more economical for longer production runs of more than about 3,000 meters.
Also, flexo prints on a wide variety of porous and non-porous substrates, making it a versatile platform.
As for operating speed, flexo outperforms—but that difference is shrinking as inkjet printhead technology improves.
Benefits of Inkjet Printing
Consumers and brands are driving the adoption of digital printing, as shorter production runs are needed because of the explosive increase in SKUs that must be printed on consumer goods.
• Consumers are demanding more variety of product choices and package sizes.
• Brands want to capitalize on opportunities for mass personalization and customization of packaging to establish a stronger connection with customers.
For the same reason that inkjet printing is best suited for personalizing packaging using variable data, businesses can use inkjet to print variable data for serial numbers and tracking codes, or customer names.
• Inkjet Printing Offers Environmental Advantages
Less ink is used, leading to less waste.
• Cleanup is reduced, and no solvents or other cleaning agents are needed.
Benefits of Hybrid Printing
A combination flexo-digital system gives printers two production tools in virtually the same footprint.
For small and medium-sized jobs, lower overall production costs are achieved. The hybrid solution offers the advantage of incorporating variable data, which expands the services available.
A hybrid printer is greater than the sum of the parts.
• Use of a broader range of substrates
• Fewer print stations needed
• More finishing options such as varnishing
• No need for separate workflows
• Less labor required
• Advanced features offer customization options
• Reduced production time
• Less downtime and increased efficiencies
Retrofitting Flexo with Digital
The growth of digital packaging print is expanding at a double-digit rate. According to a report from Smithers Pira, label printing over the next four years should see a 10% combined annual growth rate (CAGR). Direct packaging substrates are predicted to grow 25% year-over-year.
Those numbers are too large to be ignored. Adding digital to existing flexo production lines is a sensible business strategy to capture the growing demand in these segments.
Digital retrofitting provides certain advantages over investing in a new digital press. At the same time, investing in a separate digital system may not be feasible. A separate system also requires additional labor.
Breaking Even with Flexo and Digital Printing
The total printing cost and production time vary considerably when evaluating digital, flexo, and hybrid systems depending on the product quantities needed.
To determine which offers the most cost-effective solution, consider multiple factors, such as setup, printing, post-production, and cleaning. A report from MPS, a Netherlands-based analog press manufacturer, compared the production times of the three printing options.
Short Production Runs
Hybrid printing requires less overall production time for production runs of about 1,600 feet of material compared to digital-only printing or flexo-only printing. Considering job setup, digital-only printing requires the least time, and flexo-only printing requires the most.
Medium Production Runs
For jobs of about 6,000 feet, hybrid and flexo printing come out about even for overall printing time. There is more setup time needed for flexo printing, compared to hybrid printing. Digital-only printing takes about three times longer to complete a job of this length.
Long Production Runs
Flexo printing wins the race for jobs of about 16,000 feet. The setup time for flexo is still higher than the hybrid option. For longer runs, digital-only printing again takes roughly three times longer, with time split about evenly between printing and post-production.
For all three jobs, set-up time for flexo-only printing was significantly higher than either digital-only or hybrid printing.
Inks for Hybrid Printing
The most common hybrid printing systems use either UV-curable or water-based inks. Depending on the digital technology incorporated in the hybrid system, other types of inks could be used, including solvent-based inks, LED-curable, or EB-Curable inks.
For more information about Kao Collins, click here.
---
My career started in the imprinted sportswear industry selling both screen-print and heat-transfer equipment for embellishing caps.
FULL STORY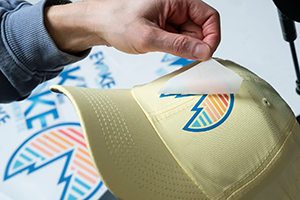 The end of the year is a great time for garment decorating. Halloween, Thanksgiving, Christmas–all are the perfect reason for creating fun, festive designs for printing, and with dye sublimation, in particular, sales opportunities abound.
FULL STORY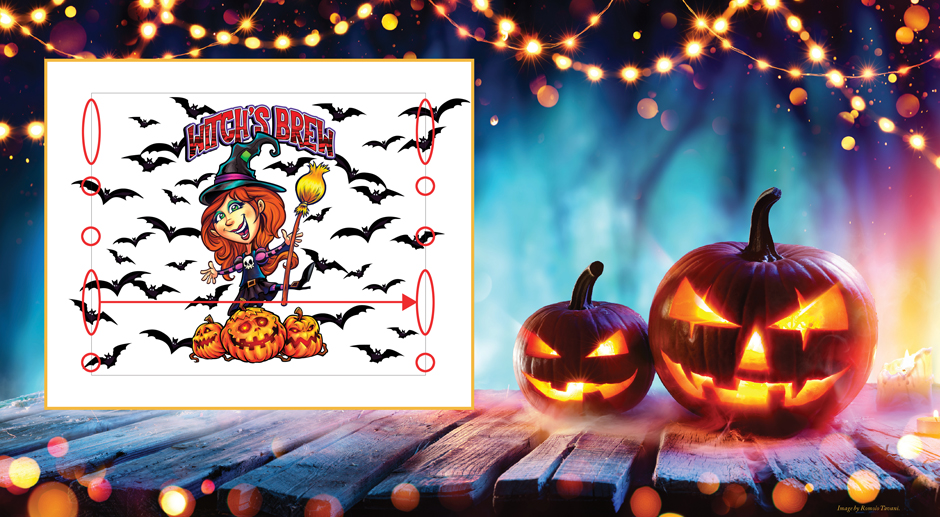 Direct-to-film (DTF) transfers provide a new, fast-growing garment-decoration method that's ideal for designing layouts for sports apparel. From team and practice uniforms to fan wear, DTF transfers allow you to easily and inexpensively incorporate full color into layouts.
FULL STORY