Stahls' Heat Transfer Films Produce Cover-Worthy Clothing
In the Spring 2014 issue of Team & Spirit Apparel, a twice-a-year supplement to Impressions, contributing writer Greg Kitson wrote a feature article about "Super Moms." The article included advice for decorators on how these involved parents can boost school and team business.
Impressions enlisted the help of Stahls' ID Direct and its heat printing expert, Josh Ellsworth, to design graphics for and decorate the shirt, cap and bag (provided courtesy of S&S Activewear, Bolingbrook, Ill.) worn by this issue's cover model.
The above video shows various special-effect heat transfer films from Stahls' being printed across a variety of synthetic fabrics. Decorating items with metallic and glitter effects is a proven way to earn more profit per garment while creating memorability for the wearer, according to the company. The heat presses used in the video are the Hotronix Air Fusion and the Hotronix Auto Open Cap Press. The vinyl cutter used is the Roland GX-24.
For more information on the transfer films and heat presses, visit stahlsid.com.
---
My career started in the imprinted sportswear industry selling both screen-print and heat-transfer equipment for embellishing caps.
FULL STORY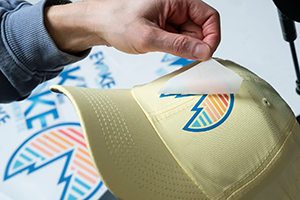 The end of the year is a great time for garment decorating. Halloween, Thanksgiving, Christmas–all are the perfect reason for creating fun, festive designs for printing, and with dye sublimation, in particular, sales opportunities abound.
FULL STORY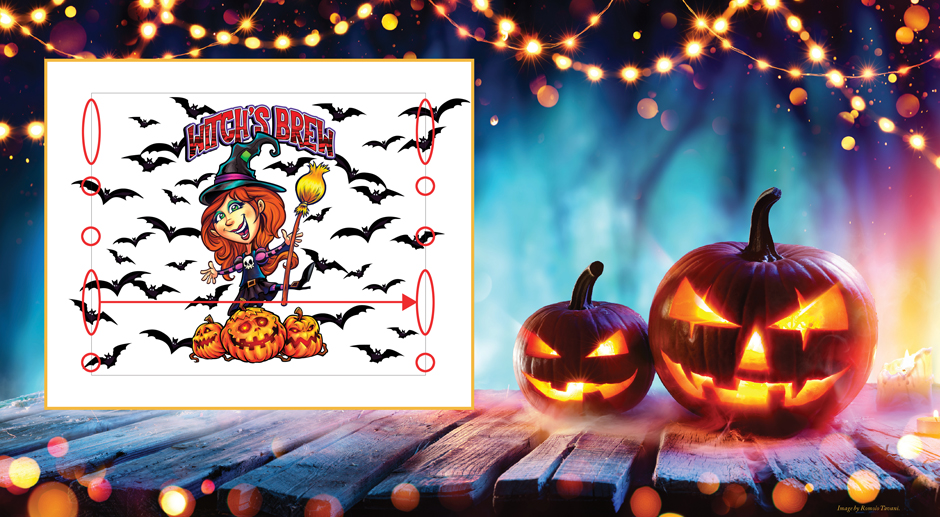 Direct-to-film (DTF) transfers provide a new, fast-growing garment-decoration method that's ideal for designing layouts for sports apparel. From team and practice uniforms to fan wear, DTF transfers allow you to easily and inexpensively incorporate full color into layouts.
FULL STORY