Sublimation Rising: The Super Spot
Sublimation continues to grow in all types of markets. From athletics and streetwear to outdoor and coastal retailers, increasing demand for sublimation is evident. Promotional products and advertising specialty markets also are tapping sublimation more and more for their customers. This is being driven by a number of product features, including the rise of performance poly fabrics and the increased demand for full-color graphics and mass-customized content.
Most people are well aware of the allover print (AOP) phenomenon that has been occurring in market for a couple of years. If you are a large-format sublimation house and you have not been busy with these types of orders, you may want to ask your sales department what they are doing in their spare time. Customers like oversized graphics, but there are some negatives that are associated with allover print as well.
One of the biggest complaints you will hear is regarding the "creases" or "white lines" that occur when you take a pre-existing shirt and mash it in a large press. Naturally, there are going to be places on the garment (primarily under the arms and along the seams) that crease and, as a result, the ink cannot make contact with the front of the garment. While this is not a problem from some markets (such as retail), it is a deal breaker in others.
But the demand for large graphics is there despite these limitations. Of course there always is the option of cut and sew (which assembles the garment after printing of the individual pieces), but sometimes the client cannot afford the extra cost of a cut-and-sew solution. Furthermore, you may not have a reliable source for this type of production. So what other options can you put in front of the customer to prevent him from looking elsewhere? How can you maintain your competitive edge with the clients?
Consider a new strategy; one that has the majority of the benefits and none of the drawbacks. Offer a new option that is less expensive for you to make and has a significantly faster production time. What is this option? And more importantly, why do you not know about it already?
SUPER WHAT?
SUPER SPOT!
Sometimes the market is not considering some of the most creative options. Things that become more obvious only after customers say, "Yes…but" to the other products you have offered to them. In this instance we are going to make the case for super-sized spot-hit production that I call the "super spot." There are a lot of clothing companies that are doing a lot of "spot-hit" sublimation. Most people see this as something that means you are limited to a smaller footprint.
Most of the swing-away presses on the market are either 15" x 20" or 16" x 20" but there are some units like the Swingman 25P by Hix Corp. that offer you something a bit more industrial. The Swingman 25P has a 25" x 20" platen. That is a big difference in the printable area. If we are considering an edge-to-edge comparison, that is 56% more area (500 square inches vs. 320 square inches on a 16" x 20" press). There are other manufacturers in the marketplace such as Insta Graphic Systems that have recently added this footprint to their suite of presses.
Also, find the sweetest spot. If you are looking for a way to increase margins, deliver huge graphics and compete with allover printing (minus the creases), you are gong to have to think outside the box. Use sublimation-certified colors that work with the sublimation ink set. There are plenty of options.
MAYBE BIGGER IS BETTER
It is worth the investment to add this dimension to your business. These 20" x 25" presses do require 220-volt power supply and that can be an investment. If sublimation is a critical part of your growth plan for 2015 and 2016, then the super spot is a targeted place to invest. It will provide a higher return than the less expensive 15" x 20" press. The successful shop needs reliable presses of all sizes. Companies that invest in the super spot already have invested in the standard 15" x 20" press.
The 20" x 25" format also allows you to do allover print youth T-shirts, allover print baby one pieces and a host of other larger substrates that are available. Tube socks are another allover print application that can benefit from the larger press size. And the applications will grow along with the sublimation marketplace.
Screen printers that are looking forward should consider this as part of a larger investment in the sublimation platform. All the parts are in place for these larger applications and price points for industrial apparel sublimation are finally here. Good luck and happy pressing.
Chris Bernat is chief revenue officer at Vapor Apparel. He is a current board member of SGIA, and he speaks and writes on sublimation and mass customization for SGIA, ISS, FESPA and Dig South. For more information or to comment on this article, email Chris at chris@vaporapparel.com.
---
My career started in the imprinted sportswear industry selling both screen-print and heat-transfer equipment for embellishing caps.
FULL STORY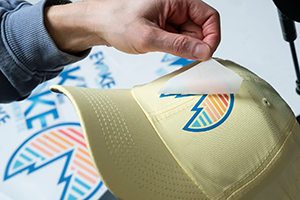 The end of the year is a great time for garment decorating. Halloween, Thanksgiving, Christmas–all are the perfect reason for creating fun, festive designs for printing, and with dye sublimation, in particular, sales opportunities abound.
FULL STORY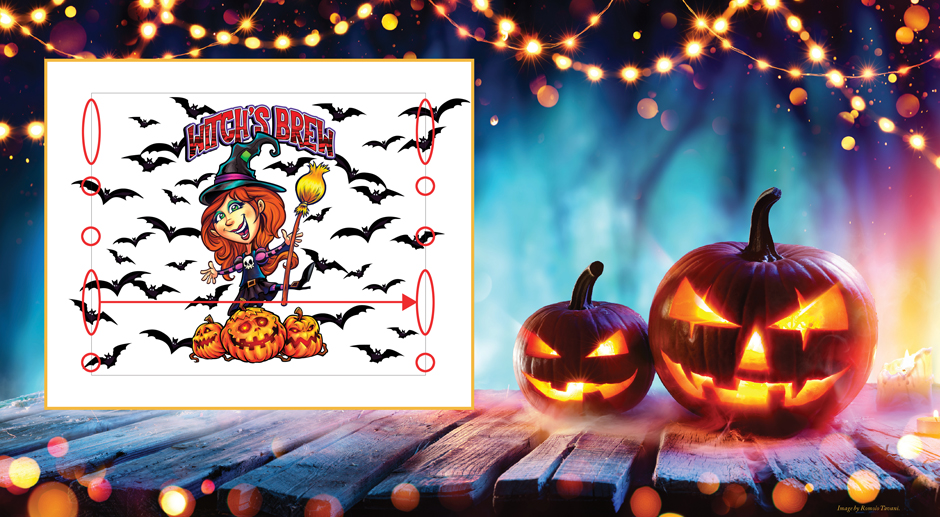 Direct-to-film (DTF) transfers provide a new, fast-growing garment-decoration method that's ideal for designing layouts for sports apparel. From team and practice uniforms to fan wear, DTF transfers allow you to easily and inexpensively incorporate full color into layouts.
FULL STORY