Top Tips for Creating Impactful Cap Designs
Learn how to optimize graphics for decorating caps and how to enhance headwear sales.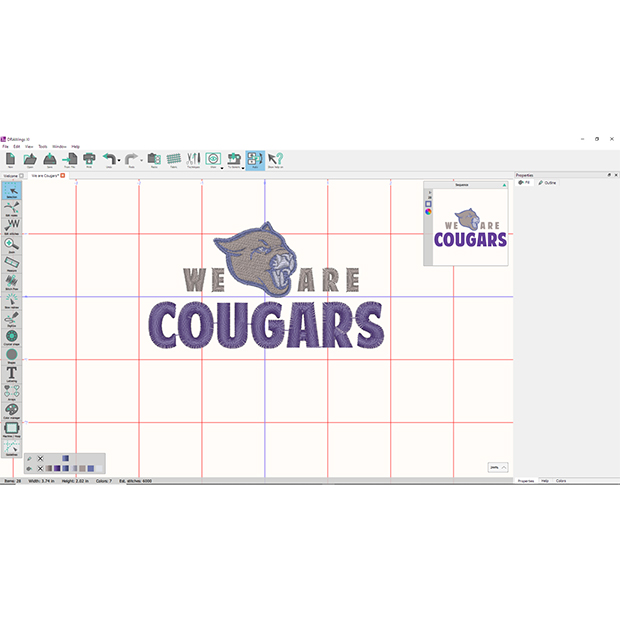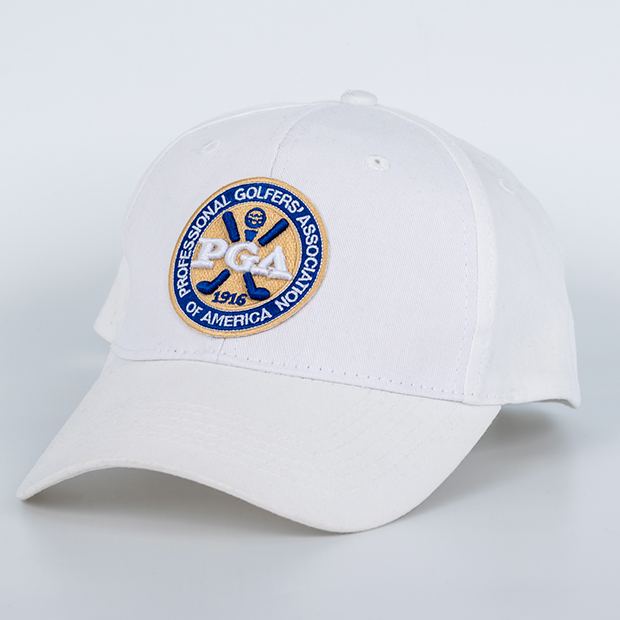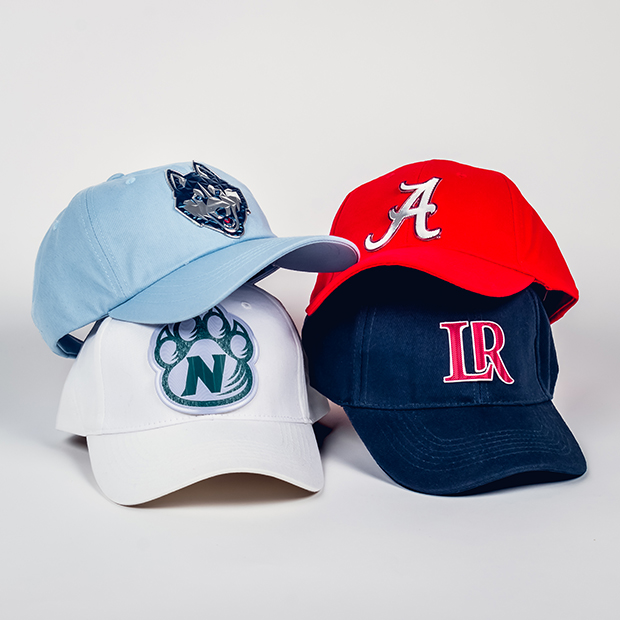 Designing graphics for headwear requires a specific expertise. A full-front graphic that looks good on a T-shirt will not necessarily work on a hat.
A good headwear design is simple and readable from a short distance. Oftentimes, when trying to convert a corporate logo into cap art, the type needs to be so small to fit, it's not readable. And there is a limit to the size of type that can be embroidered.
In this situation, you will need to create a simplified version for the client. Logos with unique shapes or intricate details may have to be modified.
For instance, a 1/8-inch serif font will not be readable if embroidered. When discussing converting a logo for a cap, get permission from the client to adjust the proportions of the text relative to the graphic elements. Your best choice will be a bold sans-serif font.
Symmetry is critical when designing for headwear. Usually, the graphic is centered on someone's forehead. Basic shapes such as polygons, ovals, circles or triangles are ideal. This is partly why patches are so popular. They look good on caps.
A linear design presents challenges when embroidering or printing a cap, because if it's not perfectly positioned, it will look crooked. One trick to reduce this issue is to have the type or the artwork arched. Another downside to linear is that the natural puckering effect of embroidery will be more noticeable as well.
Avoid Special Effects
Another tip is to avoid text effects such as gradients, multilayer outlines or drop shadows. When type is small, these make it even harder to read. They also can cause sewing issues, especially on an unstructured six-panel cap.
3D Puff embroidery is popular and looks great on a cap; however, it does present unique challenges. You must design with thicker lines and avoid fine detail or small design elements. For lettering, stick with simple block text.
Cap with 3D puff emblem I can supply one from World Emblem if you do not have one.
The good news is, once you've mastered the ability to create appropriate artwork for 3D puff, you can charge more. It is more complex to sew, but it adds a higher perceived value.
Balancing A Design's Height to Width
Aspect ratio is another important consideration when designing for caps. The dominant dimension is the height. There is more flexibility with the width. Tall, thin designs do not work well for headwear. Wider designs offer more options in terms of placement and are easier to read.
Every company has its own art creation workflow. Creating the design in a native vector application such as CorelDRAW or Adobe Illustrator gives you the most flexibility in terms of production processes. Once the design is created in vector, it can be adapted for embroidery using digitizing software.
There are now embroidery programs that create production-ready embroidery files from vector graphics without digitizing. This is an important technological advancement in embroidery as designs created for a printing process can easily be adapted for embroidery.
Upsell Opportunities
Creating coordinated looks between apparel and headwear also creates an upsell opportunity. Putting together a gallery of previous headwear designs is an invaluable tool for directing your clients into the type of artwork that works for headwear. Photography of finished products is also useful for social media.
A client does not know what you offer if they can't see examples of the end product. Headwear stands alone as a product category, but it is also the ideal upsell opportunity. Would you like fries with that? Drop a complementary cap in with an order of polo shirts and generate a new order.
Purposefully designing graphics that are optimized for headwear creates better sell-through and alleviates production problems. There is a big difference between dropping a graphic on a hat versus purposefully designing something that showcases the text and graphic elements.
Craig Mertens is the general manager of Digital Art Solutions, Tempe, Ariz., a company that specializes in graphics software and stock art for screen printing, digital printing, laser engraving, rhinestone multi-decoration, heat applied graphics and embroidery. An industry veteran, Mertens has contributed articles to trade magazines and spoken at industry trade show seminars. He continues to do free webinars on a regular basis as part of the Digital Art Solutions' Graphics Academy series. You can reach him at craig@digitalartsolutions.com.
---
My career started in the imprinted sportswear industry selling both screen-print and heat-transfer equipment for embellishing caps.
FULL STORY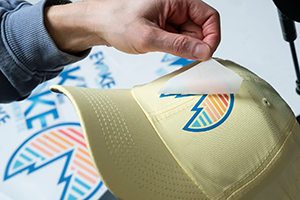 The end of the year is a great time for garment decorating. Halloween, Thanksgiving, Christmas–all are the perfect reason for creating fun, festive designs for printing, and with dye sublimation, in particular, sales opportunities abound.
FULL STORY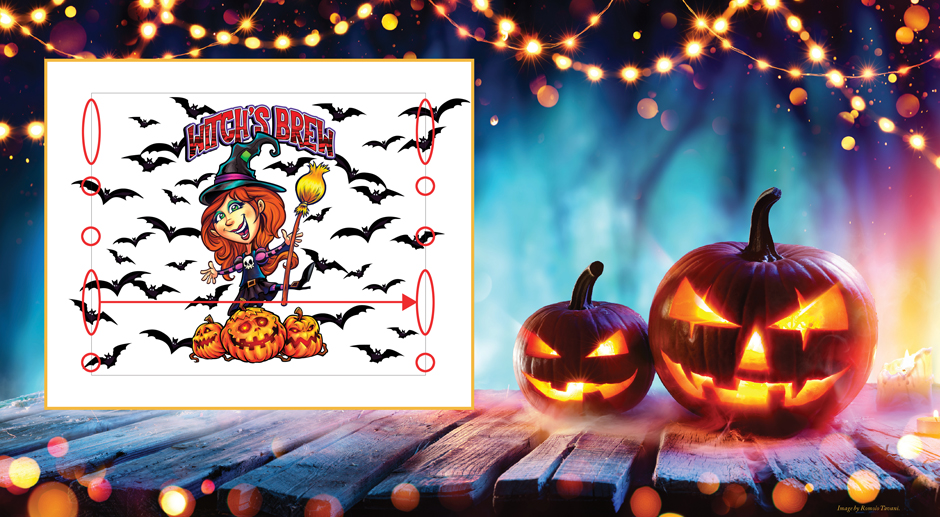 Direct-to-film (DTF) transfers provide a new, fast-growing garment-decoration method that's ideal for designing layouts for sports apparel. From team and practice uniforms to fan wear, DTF transfers allow you to easily and inexpensively incorporate full color into layouts.
FULL STORY