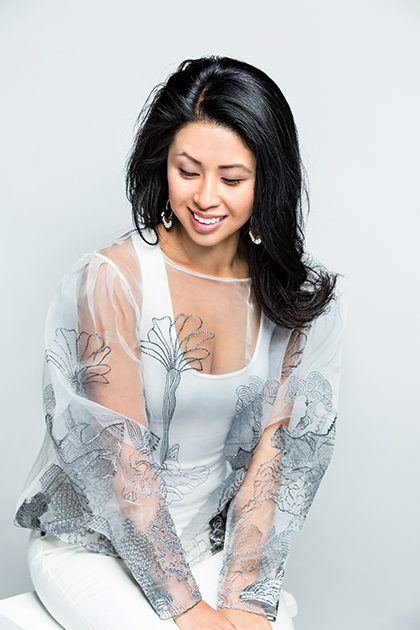 "Dream," submitted by Gelisim Tekstil, Istanbul, Turkey, was not only named this year's overall Grand Champion, but also received Grand Champion: Embroidery honors.
---
DOWNLOAD: 39th Impressions Awards Winners
Each year, Impressions invites decorators from around the world to enter their most impressive work, compete alongside their peers and show off their talents to the industry in the Impressions Awards decorating competition. The 39th-annual competition showcased entries ranging from complex embroidery pieces to photo-quality screen prints and vibrant, digitally decorated submissions from decorators of all experience levels and shops of all sizes.
One particularly exceptional entry, submitted by Gelisim Tekstil, Istanbul, Turkey, stood out among the other submissions hung on the show floor at the Imprinted Sportswear Shows (ISS) event in Fort Worth, Texas, which was held this past Sept. 22-24.
Aptly called "Dream," the submission featured impressively intricate detail embroidered on a light-as-air garment. It was not only named this year's overall Grand Champion, but also received Grand Champion: Embroidery honors. The judging panel, which included embroidery, digital-decorating and screen-printing experts, collectively thought the design was an outstanding representation of the industry's finest work.
While Dream took the top spot, there were many notable entries from all categories that wowed the judges. Once again, Impressions was excited to see work from many new decorators, as well as such a variety of innovative embellishment techniques.
All of the Impressions Awards winners are featured in this issue, but they will continue to be showcased throughout the year. They also will be displayed at every ISS event held across the country this year, as well as online in the Impressions Awards and Design Galleries.
Additionally, each contest entry will be featured online so that decorators whose designs did not make the winners' podium will get much-deserved recognition for hard work and excellent design execution.
We already are anxiously awaiting this year's 40th-annual competition. The official entry form will be available on the Impressions website this spring, but if you are interested in entering early, please contact Managing Editor Lauren Mitchell Volker at lauren.volker@emeraldexpo.com for more information.
Congratulations to the winners, and thanks to all participants and judges. We're honored to showcase the talent and creativity this innovative industry has to offer.
Grand Champion;
Grand Champion of Embroidery;
First Place: Embroidered Stock Designs
Established in 1995, Gelisim Tekstil — now a full-blown garment-manufacturing and embroidery business — began as a fabric supplier. Inspired by the company's history and the challenge of embroidering dense designs on lightweight fabrics, the Gelisim Tekstil team created "Dream."
With the vision of employing practiced embroidery methods on an unusual fabric — organza — Gelisim Tekstil used wrapping and stitching techniques to embroider 180,000 stitches of lurex yarn on a sheer blouse.
"This entry met all the criteria," says Lee Caroselli-Barnes, Balboa Threadworks Embroidery Design. "First, it was a beautiful piece; second, it showed a real command of the medium."
The challenge — according to the Gelisim Tekstil team — was the fabric itself. To ensure the thin organza fabric could hold the design, the production team used a unique interlining as the underlay to support the material throughout the embroidery process.
Across the board, the Impressions Awards judges were blown away by the execution of the final design. "Proper backings, bobbin color and design density assured beautiful results on this sheer, thin fabric," says Liz Beavers, GSG.
Caroselli-Barnes, agrees. "To have created and embroidered Dream successfully with no distortion from pulling shows a knowledge of densities, as well as the art of embroidery," she says.
The panels and assembly of the finished product also set it apart from the other entries. "[Gelisim Tekstil] showed not only beautiful embroidery on the top side, but [also] extra attention to assure it was beautiful on the back," Beavers says.
All judges were impressed by the entry's flawless execution, applauding the Gelisim team's effort and skill level. "This design shows true talent," says Bill Garvin of BG Tech Services.
With its induction into the Impressions Awards winner's circle, Dream is now part of a prestigious collection of entries that will continue to inspire decorators year after year.