AnaJet Releases the Ricoh DTG Printer Analytics Dashboard
AnaJet, Tustin, Calif., recently released the Ricoh DTG Printer Analytics Dashboard, an online tool designed to provide United States-based Ricoh direct-to-garment (DTG) printer users with important information about their machines.
The new dashboard provides helpful insight into the machine's status, according to the company.
It compiles insightful information for connected RICOH Ri 1000 and Ri 3000/Ri 6000 machines. It also provides easier printer maintenance due to a dashboard module that displays current ink levels for up to 10 Ricoh DTG printers. Users can now see when an ink cartridge needs replacement and have access to maintenance alert history.
The dashboard also provides users with data on print volume and how much ink is being used. Users also can plan and manage ink inventory more efficiently, with access to information on ink usage over time.
To activate the dashboard, customers must install and run the Data Collector application, a utility that gathers relevant data from a user's printer. That data then is used to populate the dashboard's information modules. — D.S.
---
STAHLS', St. Clair Shores, Michigan, will be hosting a free HTV vs. DTF webinar.
FULL STORY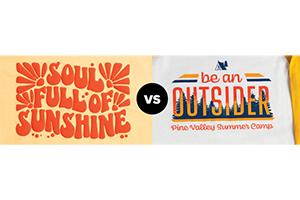 Roland DGA Corporation, Irvine, California, has announced the launch of its next-generation BN2 Series desktop printer/cutters.
FULL STORY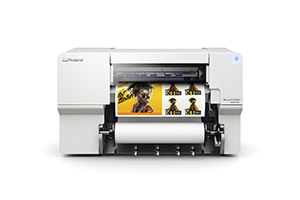 Epson, Los Alamitos, California, has announced the new hybrid SureColor F2270 printer is now available.
FULL STORY