ColDesi Adds Epson SureColor F2100 to Equipment Lineup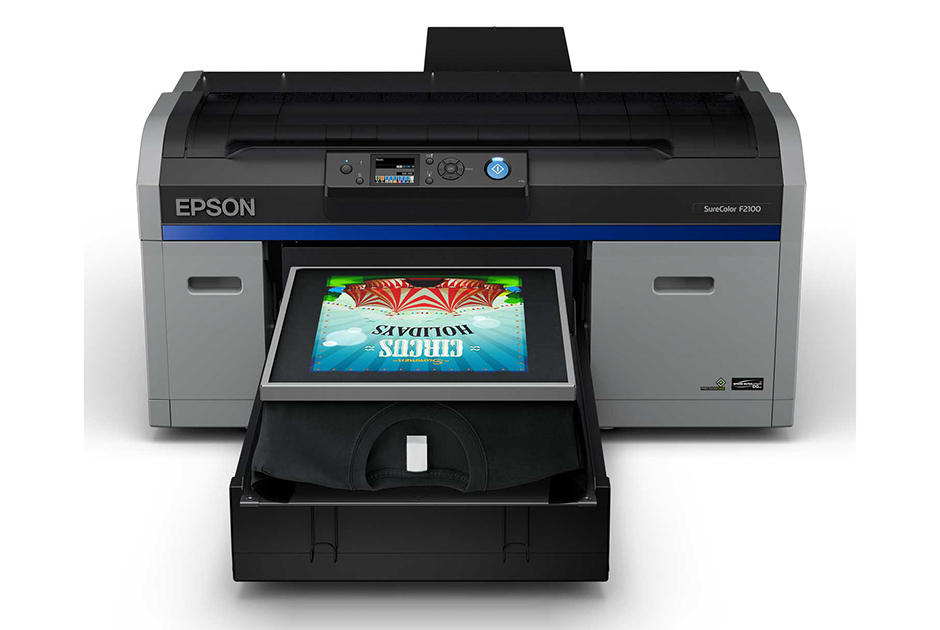 ---
ColDesi, Inc., Tampa, Fla., has added the Epson SureColor F2100 DTG printer to its lineup of customization equipment.
Epson's flagship model, the F2100 DTG Printer, provides increased reliability, greater productivity, and an enhanced print quality compared to the F2000, according to the company.
"The Epson F2100 is just a solid, high quality printer," says Mark Stephenson, director of marketing. "Epson makes all the components, the ink and supports it on-site if needed, so it's a no-brainer to offer to our customers."
"This machine is ideal for start-ups ups AND busy established shops," Stephenson says. "Maintenance used to be a huge problem with DTG printers, but the SureColor has a built-in self-cleaning system that dramatically reduces downtime and makes the printer easy to own and maintain."
Customers can also purchase Epson F2100 supplies and a large selection of blank apparel directly on Colman and Company, Coldesi's supply division website.
To learn more about the Epson SureColor F2100, click here. — D.S.
---
Vancouver Washington: ROQ US has debuted The ROQ IMPRESS automated transfer press, a gamechanger for heat decorating.
FULL STORY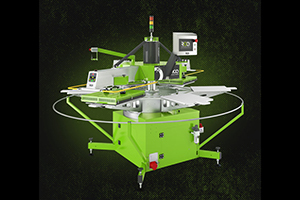 RICOH DTG, Costa Mesa, California, has not only launched one but two new DTG printing solutions with the Ri 4000 and the Ri 1000X.
FULL STORY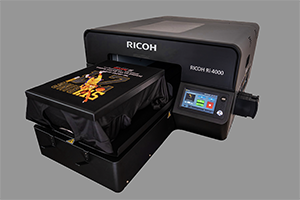 STAHLS', St. Clair, Michigan, has launched Sport-Stitch, a heat-applied solution to custom embroidery.
FULL STORY