Colman & Co. Introduces EZ Peel Transfer Paper
Colman & Co., Tampa, Fla., announced the release of its EZ Peel Paper, which is designed for white-toner transfer printers.
The new paper, which replaces the previous EZ Peel transfer sheets, improves on its already-popular product line and reduces overall transfer time, while also providing superior adhesion on more substrates, according to the company.
"The new paper reduces the marrying time by 45 seconds while also improving consistency," says Marc Vila, director of marketing for Colman & Co. "After years of R&D on the DigitalHeat FX system, we've developed the new EZ peel paper to vastly outperform the competition, as well as our previous versions of the EZ peel paper."
The new papers also reduce adhesion time for polyesters to 20 seconds; produce the final transparent sheet, allowing for exact positioning; provides extremely high wash-fastness due to a special top-coating; offers improved white opacity and stronger full-tone colors; emits high processing tolerance, especially when separating A & B; and is suitable for all OKI white-toner printers.
Designed to work on garments that are either light or dark, the paper is available in tabloid size 11″ x 17″ for use with the Oki 8432wt and in 13″ x 18" for the new Oki 9541 white-toner printer, with both allowing printing on cotton, polyester and most blended fabrics.
For consistent paper consumers, Colman & Co. also offers a "Paper Savers" club, which allows customers to receive large discounts on papers, saving money on each garment for increased profits. — D.S.
---
STAHLS', St. Clair Shores, Michigan, will be hosting a free HTV vs. DTF webinar.
FULL STORY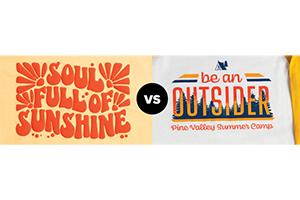 Roland DGA Corporation, Irvine, California, has announced the launch of its next-generation BN2 Series desktop printer/cutters.
FULL STORY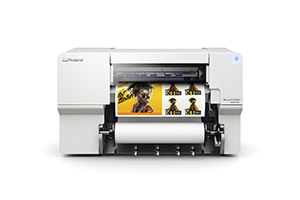 Epson, Los Alamitos, California, has announced the new hybrid SureColor F2270 printer is now available.
FULL STORY