Crio Debuts White-Toner Printer Powered by OKI
Crio, Hazelwood, Mo., has debuted a white-toner transfer printer for the western hemisphere.
Using the foundation of OKI's white-toner technology in its printers, Crio elevates the end-user experience by enacting a "customer-success-first" approach to its support strategy, according to the company.
"Crio has taken a unique approach by offering a true printer-to-process support program for the end user," says Jim Tenholder, president of Imaging Supplies Warehouse, Crio's master distributor. "Understanding the customer's pain points and working with that customer to achieve success is unprecedented by a manufacturer. Whether the issue is the printer or something in the process, the Crio technical support staff with help the customer determine the issue and resolve it."
The Crio brand includes the 8432 and 9541 white-toner printer models. The company also offers a support program, CrioCare, with a prepared staff and highly trained dealers using the Remote Support Tablet, equipped with features that work in parallel with the support site, MyCrio.com. The website features exclusive content for Crio owners, such as introductory videos, training classes, marketing kits, profit guides, how to's and a forum community monitored by industry experts who give advice.
For more information on the Crio products and the brand, click here. —D.S.
---
Vancouver Washington: ROQ US has debuted The ROQ IMPRESS automated transfer press, a gamechanger for heat decorating.
FULL STORY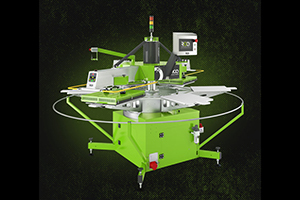 RICOH DTG, Costa Mesa, California, has not only launched one but two new DTG printing solutions with the Ri 4000 and the Ri 1000X.
FULL STORY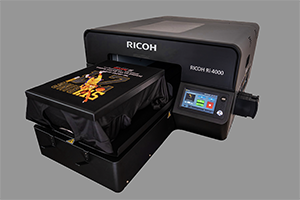 STAHLS', St. Clair, Michigan, has launched Sport-Stitch, a heat-applied solution to custom embroidery.
FULL STORY