Epson Announces Print-and-Cut Signage Solutions at ISA
Epson America Inc., Long Beach, Calif., has partnered with Graphtec America, Irvine, Calif., and Onyx Graphics, Midvale, Utah, to deliver new signage bundle solutions for print service providers.
Epson introduced three new signage solutions, including Print Cut Editions of its SureColor S40600, SureColor S60600 and SureColor S80600, at the 2019 ISA International Sign Expo, held April 24-26 in Las Vegas.
The SureColor S-Series Print and Cut models include a FC8600-130 cutter from Graphtec America to provide an end-to-end solution for printing and cutting that delivers incredible accuracy and high image quality, according to the company. In addition, the SureColor S40600 and SureColor S60600 ONYX GamaPrint bundles now will include the ONYX CUT-Server. The ONYX Thrive will be included in the SureColor S80600 Print Cut Edition.
"Epson is committed to delivering products that meet the demands of print service providers and sign shops," says Matt McCausland, product manager, Professional Imaging, Epson America Inc. "By collaborating with Graphtec America and Onyx Graphics on these new products, we are able to deliver bundled solutions of the highest quality at a low price, allowing our customers to better deliver results and high-quality output to their customers."
The SureColor S40600, SureColor S60600 and SureColor S80600 Print Cut Editions will be available in June, while the new SureColor P10000 and SureColor P20000 Production Editions will be available in mid-May. For additional information about each product, click here www.proimaging.epson.com. — D.S.
---
Vancouver Washington: ROQ US has debuted The ROQ IMPRESS automated transfer press, a gamechanger for heat decorating.
FULL STORY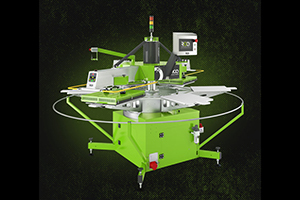 RICOH DTG, Costa Mesa, California, has not only launched one but two new DTG printing solutions with the Ri 4000 and the Ri 1000X.
FULL STORY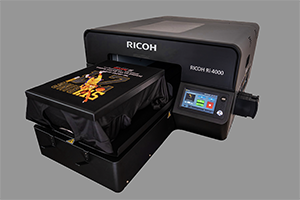 STAHLS', St. Clair, Michigan, has launched Sport-Stitch, a heat-applied solution to custom embroidery.
FULL STORY