Equipment Zone to Host Free Epson SureColor F2100 DTG Training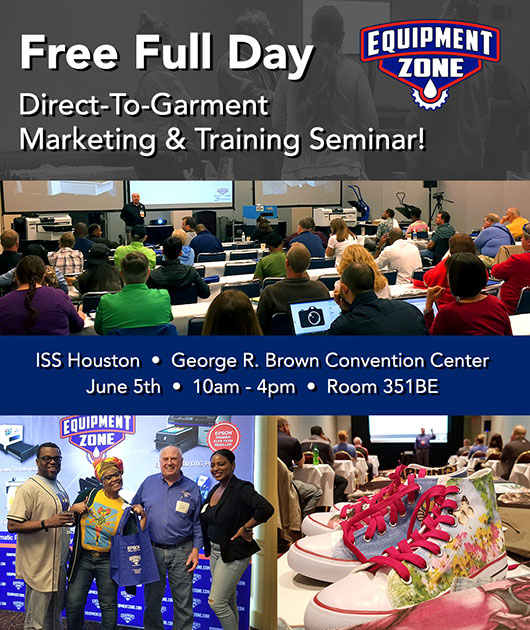 ---
Equipment Zone, Franklin Lakes, N.J., will host free direct-to-garment (DTG) printing training using the Epson SureColor F2100 DTG printer.
The event will be held June 5 from 10 a.m.-4 p.m. in Room 351BE of the George R. Brown Convention Center in Houston. The full day of training takes place the day before the Imprinted Sportswear Shows (ISS) event in Houston, which is scheduled to be held June 6-8 at the same convention center.
Have you been thinking about adding DTG printing into your shop's arsenal? In the training session, attendees will learn how to increase sales and avoid drama with DTG printing. Equipment Zone's DTG experts will begin with an overview of the DTG printing process using the Epson SureColor F2100. Attendees also will learn how to keep printers operating at maximum production and efficiency; compare the current maintenance routines, average print speeds and yields for other DTG printers; and uncover the secrets or perfect pretreating for both 100% cotton and polyester blends.
Also, the Equipment Zone marketing experts will share plans for how to use the printer's capabilities, and reach the top DTG-printing markets and buyers. These proven DTG marketing strategies will help increase sales, according to the company.
Finally, Equipment Zone's experts will walk attendees through the Epson SureColor F2100 printer, new Epson pretreatment solutions and artwork preparation for perfect prints. The day will conclude with live pretreatment and printing demonstrations. Equipment Zone printing and marketing experts will be prepared to answer questions throughout the day.
To register for the free event, click here. — J.L.
---
Vancouver Washington: ROQ US has debuted The ROQ IMPRESS automated transfer press, a gamechanger for heat decorating.
FULL STORY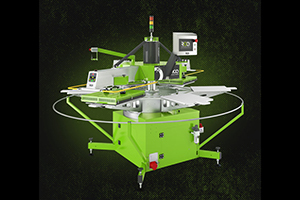 RICOH DTG, Costa Mesa, California, has not only launched one but two new DTG printing solutions with the Ri 4000 and the Ri 1000X.
FULL STORY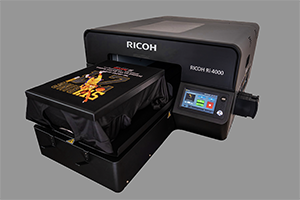 STAHLS', St. Clair, Michigan, has launched Sport-Stitch, a heat-applied solution to custom embroidery.
FULL STORY