Grimco Launches Briteline WrapCAST Film Product
Grimco Inc., St. Louis., announced the expansion of the Briteline portfolio, adding Briteline WrapCAST Film to its offerings.
This film is perfect for partial and full vehicle wraps, hugging complex curves and body lines, according to the company.
WrapCAST has a 2-millimeter thickness and a gray adhesive that was engineered with low initial tack technology. Once pressure is applied to the film during installation, the bond will continue to strengthen for up to 24 hours.
The Briteline WrapCAST film is offered in three finishes: high gloss, satin and extreme matte. The bright white point of the film ensures colors will be vibrant and the unprinted area will pop. This film is compatible with eco-solvent, solvent, latex and UV ink platforms, and comes in 54- and 60 inches. — D.S.
---
Vancouver Washington: ROQ US has debuted The ROQ IMPRESS automated transfer press, a gamechanger for heat decorating.
FULL STORY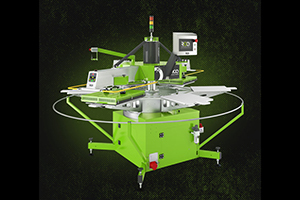 RICOH DTG, Costa Mesa, California, has not only launched one but two new DTG printing solutions with the Ri 4000 and the Ri 1000X.
FULL STORY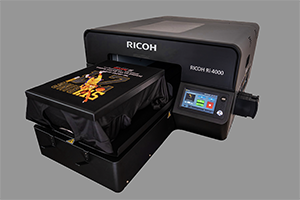 STAHLS', St. Clair, Michigan, has launched Sport-Stitch, a heat-applied solution to custom embroidery.
FULL STORY