GroupeSTAHL Offers Heat Press Comparison Video
GroupeSTAHL, Sterling Heights, Mich., recently released a new video featuring industry veteran Josh Ellsworth illustrating a side-by-side comparison of a U.S.-made Hotronix heat press and an imported brand.
In the video, shown above, Ellsworth highlights different criteria for evaluating a heat press, including checking that the upper platen is level and how to identify pinching around the back of the lower platen. He also demonstrates how to check the upper platen's temperature accuracy using a temperature-measuring device.
Ellsworth also discusses construction features to look for and explains the differences between the methods used, which are an indication of the press' longevity and durability. Additionally, he suggests observing if the press allows for the "threading" of garments, as well as interchangeable platens, which enable it to be used for a wider range of products.
Finally, the two presses' lower platens are "sliced" apart to allow a visual comparison of the heating elements and temperature-reading devices. — D.S.
---
STAHLS', St. Clair Shores, Michigan, will be hosting a free HTV vs. DTF webinar.
FULL STORY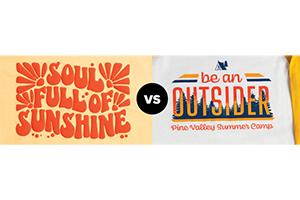 Roland DGA Corporation, Irvine, California, has announced the launch of its next-generation BN2 Series desktop printer/cutters.
FULL STORY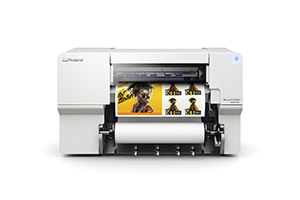 Epson, Los Alamitos, California, has announced the new hybrid SureColor F2270 printer is now available.
FULL STORY