Hanes Printwear Revolutionizes DTG Printing with New PrintNOW Technology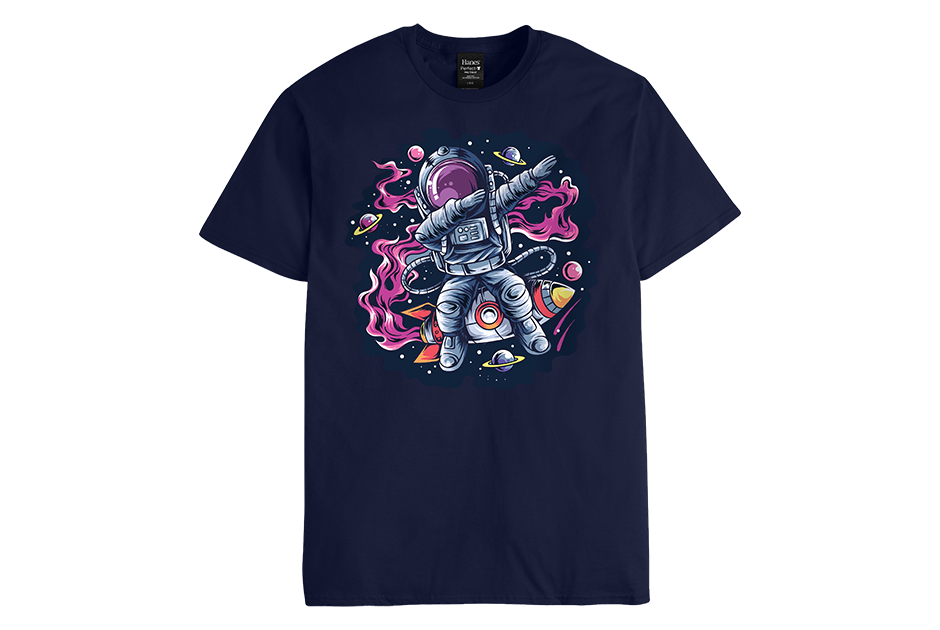 The Perfect Pre-Treat tee is available in sizes S-3XL in black, white, navy, and smoke gray. Photo courtesy of HanesBrands.
---
Hanes Branded Printwear, Winston-Salem, North Carolina, has launched its PrintNOW technology, a game-changing advancement in direct-to-garment (DTG) printing that makes the new Hanes Perfect Pre-treat Tee ready to print right out of the box.
PrintNOW technology cuts DTG production time by approximately 40 percent, eliminating the need for printers to apply pre-treat, according to the company.
"We are transforming how printers handle DTG printing, streamlining the process in significant ways," says Rachel Newman, vice president and general manager of Hanes Activewear. "DTG with PrintNOW is truly direct-to-garment right out of the box. As a result, this innovation saves printers time and money, two big wins for printers trying to deliver quality printed apparel to their customers efficiently."
PrintNOW technology has several benefits for printers, including: eliminating human error—treatment is already evenly applied across the entire surface of the garment; the tee comes ready to print anywhere on the garment; reduces overhead costs associated with pre-treating; trims three minutes per shirt from the traditional DTG process; the savings and efficiencies allow printers to scale their output volume and grow their business.
"The Hanes Pre-treat Tee is a great option," says Ed Levy, director of software technologies and marketing for Hirsch, which sells both Epson and Brother printers. "A fully pre-treat T-shirt reduces the labor and consumable costs associated with the DTG process, especially for multi-location prints."
The Hanes Perfect Pre-treat Tee ticks all the boxes for an "ideal" tee made with U.S. grown, ring-spun cotton; lightweight fabric with a soft drape; a modern, semi-fitted silhouette; and unisex sizing.
"I love how the Hanes Perfect Pre-Treat tee shows off vibrant colors," says Tracey Carothers, owner of Big Frog Custom T-shirts and More in Dunwoody, Georgia. "We tested the black tee first, and our logo just pops off the shirt – soft to the touch and fast to print. We've had several people want to buy that T-shirt because it's so pretty with very high contrast and bright colors."
---
Vancouver Washington: ROQ US has debuted The ROQ IMPRESS automated transfer press, a gamechanger for heat decorating.
FULL STORY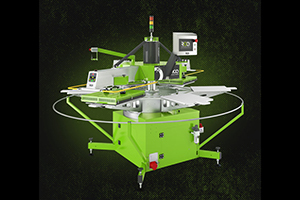 RICOH DTG, Costa Mesa, California, has not only launched one but two new DTG printing solutions with the Ri 4000 and the Ri 1000X.
FULL STORY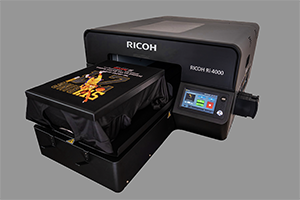 STAHLS', St. Clair, Michigan, has launched Sport-Stitch, a heat-applied solution to custom embroidery.
FULL STORY