Heat Transfer Warehouse, Insta Graphic Systems Partner for Heat Press Distribution
Heat Transfer Warehouse, Fargo, N.D., has partnered with Insta Graphic Systems, Cerritos, Calif., to distribute some of Insta's top heat presses for the heat-transfer market.
The heat presses include the 13″ x 13″ swing-away heat press (Insta model 201); the 15″ x 20″ auto-open heat press (Insta model 158); the 16″ x 20″ swing-away heat press (Insta Model 256); and the cap heat press (Insta Model 418).
"When Insta first showed me their line-up of high-quality presses, I was very impressed and I knew our customers would be as well," says AJ McAleer of Heat Transfer Warehouse. "I further learned more about their company core values and how they aligned well with ours at Heat Transfer Warehouse. From there, I knew Insta Graphic Systems would be a great company to form a relationship with." — D.S.
---
Vancouver Washington: ROQ US has debuted The ROQ IMPRESS automated transfer press, a gamechanger for heat decorating.
FULL STORY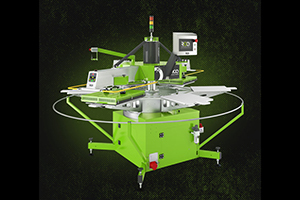 RICOH DTG, Costa Mesa, California, has not only launched one but two new DTG printing solutions with the Ri 4000 and the Ri 1000X.
FULL STORY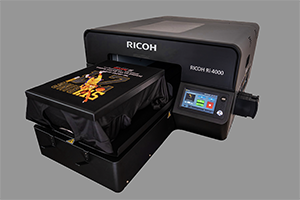 STAHLS', St. Clair, Michigan, has launched Sport-Stitch, a heat-applied solution to custom embroidery.
FULL STORY