Inkcups Expands Helix Product Line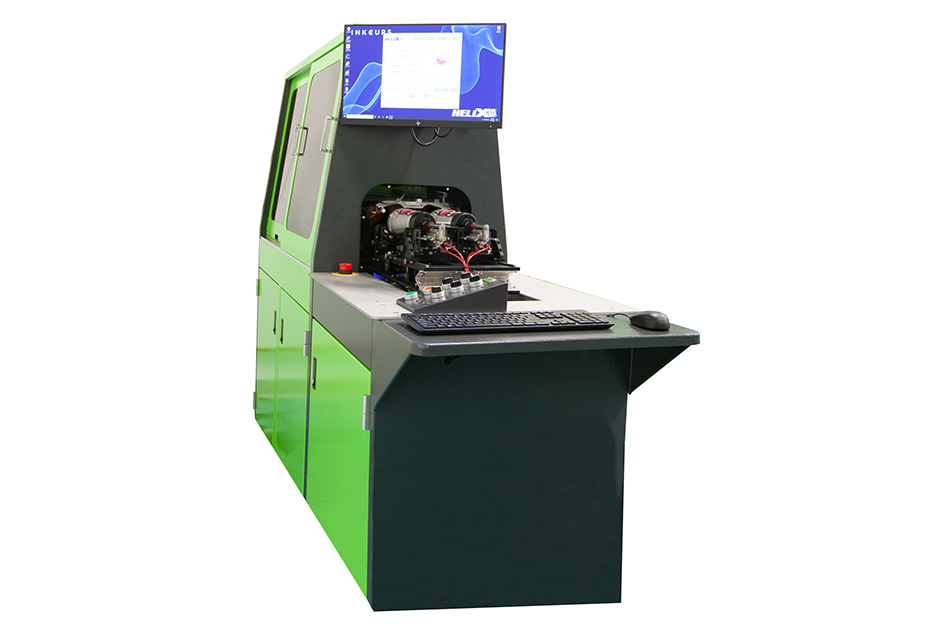 ---
Inkcups, Danvers, Mass., recently announced the release of the newest addition to the Helix line of products—the Double Helix.
The Double Helix features two side-by-side print stations that are able to simultaneously print the same artwork on two of the same vessels. These print stations have the ability to print superior quality, full-color (CMYKWW+V) images on straight-walled and tapered cylinders, according to the company.
The new Helix can print full-color seamless graphics at around six to eight parts per minute depending on artwork size. It is ideal for use with drinkware, barware, spirits, craft beer, candle holders, and many other industrial cylinder printing applications.
"We are really excited to launch the Double Helix to the drinkware and industrial markets, and expect that it will be a major success," says Ben Adner, CEO of Inkcups. "Our Helix printer is an amazing product for digitally printing with full color images but it's speed does not satisfy all the needs in the market. The Double Helix will help our customers generate more revenue by getting increasing throughput and opening up new profit opportunities for higher volume printing."
The Double Helix is compatible with Inkcups' full line-up of UV digital ink. With a printable area of 8.6 inches, it can print on items up to 12 inches in length with a diameter of 2-5 inches using design techniques such as spot varnish, tip-to-tip printing, mirror print, contour print and more.
For more information, click here. — D.S.
---
Vancouver Washington: ROQ US has debuted The ROQ IMPRESS automated transfer press, a gamechanger for heat decorating.
FULL STORY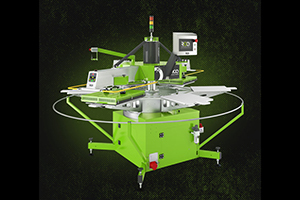 RICOH DTG, Costa Mesa, California, has not only launched one but two new DTG printing solutions with the Ri 4000 and the Ri 1000X.
FULL STORY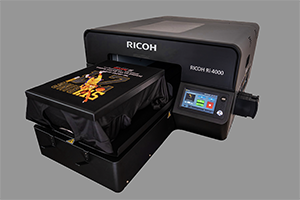 STAHLS', St. Clair, Michigan, has launched Sport-Stitch, a heat-applied solution to custom embroidery.
FULL STORY