Inkcups Introduces New Tagless Printing Ink
Inkcups, Danvers, Mass., has announced the release of the SB Eco Series, the company's new tagless printing ink.
As many large retailers and well-known brands continue to restrict more chemicals via their Restricted Substance Lists (RSL), Inkcups aimed to create an ink that fully complies and passes several strict compliance tests, according to the company. Designed to be eco-sustainable, the SB Eco Series is classified as a non-toxic ink with heavy metal-free pigments.
"We are very excited to bring to market the safest, cleanest ink that meets the most rigorous standards from many of the world's popular brands, such as Adidas, Nike, and Puma," says Ben Adner, CEO of Inkcups. "The SB Eco Series opens up a range of new opportunities for us and for our customers as many top companies are restricting more substances from pad printing inks."
Fully compatible with a wide selection of Inkcups pad printers, the new SB Eco Series is compatible with a variety of materials including cotton, polyester, nylon, rayon, poly blends, leather and more. These inks can also adhere to non-apparel items such as polyurethane and rubber. The SB Eco Series also is available in a spectrum of 24 colors from lemon yellow to cool grey. — D.S.
---
STAHLS', St. Clair Shores, Michigan, will be hosting a free HTV vs. DTF webinar.
FULL STORY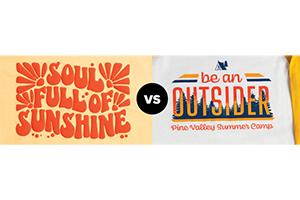 Roland DGA Corporation, Irvine, California, has announced the launch of its next-generation BN2 Series desktop printer/cutters.
FULL STORY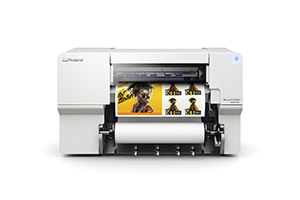 Epson, Los Alamitos, California, has announced the new hybrid SureColor F2270 printer is now available.
FULL STORY